UC Berkeley SSSCR 1st Annual Stem Cell Conference: Culturing A Stem Cell Community

Saturday, October 12, 2013 from 9:00 AM to 5:00 PM (PDT)

Berkeley, CA
Who's Going
Loading your connections...
3 of your friends are going.
Share it to get more people on board!
Share
Sara Haughty
San Francisco, California

Luke Picard
London, United Kingdom

Rick Vespucio
Florence, Italy
Event Details
Cal SSSCR: ssscr.berkeley.edu
Conference: outreachcalssscr.wix.com/conference
UC Berkeley's Student Society of Stem Cell Research (SSSCR) is presenting its first annual Stem Cell Conference with the generous support of CIRM and UC Berkeley's Stem Cell Center. This year's conference will demonstrate commitment to the growth and success of stem cell research and regenerative medicine through awareness and advocacy.
The conference features a keynote address by Dr. David Schaffer, Director of UC Berkeley's Stem Cell Center, a keynote address by Alan Fernandez, an Associate Professor of Genetics Policy Institute, and a series of talks by industry scientists and clinical-study principal investigators. The latter half will feature a panel of outreach speakers and patient advocates who will share their personal experiences with stem cell therapies. The day's program will be conclude with a poster session by your undergraduate and graduate students.
This event is open to undergraduate and graduate students as well as to the general public. This will be an amazing opportunity for students and faculty alike to both network and learn about all the cutting edge research in the field.
We look foward to seeing you there.
--UC Berkeley SSSCR Executive Board
 Attire: Business Casual, Breakfast Provided
SPEAKERS:
Opening Keynote: David Schaffer, Professor, UC Berkeley
David Schaffer is a Professor of Chemical and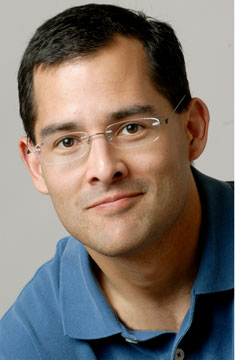 Biomolecular Engineering,Bioengineering,and Neuroscience at University of California, Berkeley, where he also serves as the Director of the Berkeley Stem Cell Center. He graduated from Stanford University with a B.S. degree in Chemical Engineering in 1993. Afterward, he attended Massachusetts Institute of Technology and earned his Ph.D. also in Chemical Engineering in 1998. Finally, he did a postdoctoral fellowship in the laboratory of Fred Gage at the Salk Institute for Biological Studies in La Jolla, CA before moving to UC Berkeley in 1999. At Berkeley, Dr. Schaffer applies engineering principles to enhance stem cell and gene therapy approaches for neuroregeneration, work that includes novel approaches for molecular engineering and evolution of new viral vectors as well as new technologies to investigate and control stem cell fate decisions. David Schaffer has received an NSF CAREER Award, Office of Naval Research Young Investigator Award, Whitaker Foundation Young Investigator Award, and was named a Technology Review Top 100 Innovator. He was also awarded the Biomedical Engineering Society Rita Shaffer Young Investigator Award in 2000, the American Chemical Society BIOT Division Young Investigator Award in 2006, and was inducted into the College of Fellows of the American Institute of Medical and Biological Engineering in 2010.
***
Closing Keynote; Alan Fernandez, Associate Director, Genetics Policy Institute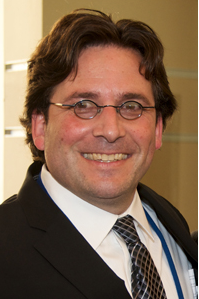 Alan has focused his career on advancing stem cell science and the field of regenerative medicine since 2006.  While working with Burrill & Company, he began working with the Genetics Policy Institute (GPI) on the 2007 Stem Cell Summit with Harvard Stem Cell Institute. He then joined GPI full-time in 2008.  Alan's skill in business development and marketing were cultivated at companies like Dow Jones, Ziff Davis and Burrill & Company.  Earlier in his career, Alan worked in technology and grassroots business communications, working for start-ups and mid-sized companies. 
*** 
Bertram Lubin, President & CEO, Children's Hospital & Research Center Oakland
Bertram Lubin, MD, is the first pediatrician to serve as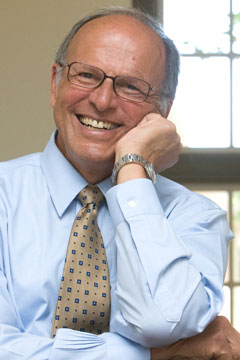 president and chief executive officer in the 100-year history of Children's Hospital & Research Center Oakland. Dr. Lubin accepted his position after serving the medical center for 36 years, first as chief of Hematology/Oncology, and, since 1981, the director of medical research. Among his many contributions to medical research, Dr. Lubin played a major role in cord blood banking and was part of a team demonstrating that cord blood transplantation can cure children who have sickle cell anemia. He helped establish the only not-for-profit Sibling Donor Cord Blood Program in the world.Dr. Lubin lists more than 200 publications in medical/scientific journals and has authored/ edited several books and chapters related to pediatric hematology. Dr. Lubin's recent awards include the Bronze Bambino for lifetime of service to Children's Hospital, an Advocacy Award in 2005 from the American Society of Hematology and the Philip S. Hench Distinguished Alumnus Award from the Medical Alumni Association at the University of Pittsburgh School of Medicine in 2007. Dr. Lubin sits on several boards and advisory committees, including the Independent Citizens' Oversight Committee of the California Institute for Regenerative Medicine. In 2012, Dr. Lubin received the San Francisco Business Times Most-Admired CEO of a Large Non-Profit Award.
***
Jan Nolta, Director, Stem Cell Program at UC Davis School of Medicine, Institute for Regenerative Cures
Jan A. Nolta, Ph.D., is the Director of the Stem Cell Program at the UC Davis School of Medicine, and directs the Institute for Regenerative Cures. The UC Davis Stem Cell Program has over 150 faculty members collaborating to work toward regenerative medicine-related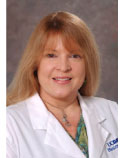 cures for a spectrum of diseases and injuries. The current funded research in Dr. Nolta's laboratory is focused on developing therapies that will use bone marrow- derived mesenchymal stem cells to deliver factors for treating Huntington's disease and vascular disorders. Her group focuses on "bench to the bedside" research, and is helping UC Davis teams develop numerous clinical trials of gene and cell therapy, with six adult stem cell therapies already in the clinic.
A scientist with more than 20 years' experience with human stem cells and clinical trial development, Dr. Nolta has published over 100 peer-reviewed manuscripts in the stem cell field and has authored 30 book chapters. She has served on over 200 review panels for the National Institutes of Health and other grant-funding agencies, is Editor for the Journal "Stem Cells", and was editor of the Book "Genetic Engineering of Mesenchymal Stem Cells". In her position at UC Davis, she also serves as the Scientific Director of the University's large Good Manufacturing Practice Facility, and as Scientific Director of the Statewide California Umbilical Cord Blood Collection Program. In 2013, she was ranked as one of the "Global Top 50 Most Influential People in the Field of Stem Cells.
***
Badriprasad Ananthanarayanan, UC Berkeley
Two significant challenges impede the progression of stem cell-based therapies to 

the clinic: our limited ability to recapitulate microenvironmental cues from the native stem cell niche that govern many aspects of cell function; and the poor survival and engraftment of cells due to insults suffered during the transplantation process. I am developing a novel modular biomaterials platform based on hyaluronic acid and crosslinked using click chemistry for the study of microenvironmental influences on the differentiation of stem and progenitor cells in vitro, and as a biofunctional scaffold for transplantation of therapeutic cells in vivo.
***
Paul Knoepfler, Associate Professor & Blogger (www.ipscell.com), UC Davis
Dr. Paul Knoepfler is an associate professor at UC Davis School of Medicine. His research is focused on the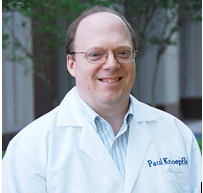 epigenomic machinery that controls how stem and cancer cells behave. The goal is to develop novel treatments that are safer and more effective for tumors as well as new stem cell-based regenerative medicine therapies. He also is a cancer survivor himself and patient advocate, who does educational outreach through a number of efforts including his blog,www.ipscell.com. For his advocacy work, it was recently announced he will receive the 2013 GPI National Advocacy Award as the top advocate in the stem cell field. He also has a book coming out in September called "Stem Cells: An Insider's Guide" that seeks to educate and inspire.
***
Don Gibbons, Senior Science and Education Communications Officer, California Institute for Regenerative Medicine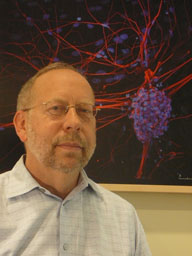 Don fosters communication with CIRM's many audiences, from the grantees and their institutions who receive funds from the state agency to the state legislature, and the general public.  He uses many tools to do this, but the primary conduits are the Media and the Web and its various social media components. He also gives counsel to senior leadership and other colleagues on issues and message development. His portfolio also includes education and he is overseeing the development and distribution of high school curriculum on stem cell science.
 
Don came to CIRM after 12 years as Associate Dean for Public Affairs at Harvard Medical School where he tried to foster some sense of unity among its 10,000 faculty scattered at 18 hospitals and research institutes. He also did extensive work on message development for lobbying for NIH funding and stem cell initiatives in the state. Prior to that, he spent five years as Director of Communication for Stanford University Medical Center having come to that career change after 14 years in commercial publishing. Most of that time was with Medical World News. His final years there were as Editor in Chief.  He served for 12 years as chair of the Association of American Medical Colleges Synergy Committee, which serves in an advisory capacity to the AAMC communications team.


Don graduated from Indiana University with a BS degree in biology and minors in chemistry and journalism.
***
Roman Reed, Roman Reed Foundation
After a football tackle damaged one of his vertebrae, Roman Reed was told that he would never be able to use his arms and legs again. Despite this devastating prognosis, Roman has worked tirelessly to better not only his own health, but also the health of millions across the globe.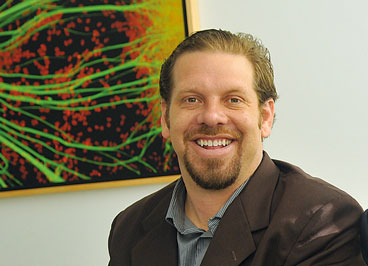 Spearheaded by our great 20th District Assembly-person John Dutra, Roman and his father Don have worked tirelessly to have the Roman Reed Spinal Cord Injury Research Act passed in California. As a result, more than $12.5 million in state funds has been awarded to scientists conducting research in spinal cord regeneration. An additional $50 million has been leveraged from outside sources.
Roman also joined the SPSC to promote research and awareness on behalf of all those with spinal cord injury and dysfunction. President Obama invited him to the March 9, 2009, ceremony commemorating the historic reversal of the government's ban on the use of federal funding for embryonic stem cell research. Thanks to Roman's never-ending efforts in support of regenerative medicine, countless patients around the globe can continue to believe in a better future, for themselves and for the world.
***
Laurel Barchas, M.A. Integrative Biology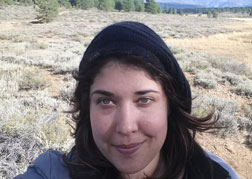 Laurel was a founding member of the second National SSSCR chapter at UC Berkeley when she was a freshman in college. Proposition 71 was on the ballot and a small group of students and community members came together to campaign on campus. After prop 71's passage and the creation of the California Institute for Regenerative Medicine, the Berkeley chapter began spreading awareness of the scientific, political, and ethical climate through several avenues. Laurel started a DeCal course that brought in experts who gave an in-depth look at the field. Students who took the course later became teachers, allowing for its continuance under a skilled group of SSSCR members.
Realizing an opportunity for community outreach, Laurel and the team created presentations for high school students and delivered them in California classrooms. This successful pilot program became the basis of a partnership between CIRM and Cal-SSSCR. Together we created a robust, modular high school stem cell curriculum and an education portal featured on CIRM's website. Most recently, Laurel created new units that align to the national Next Generation Science Standards, adopted by the State of California in September 2013. CIRM will unveil the new materials at the California Science Teachers Association conference this month.
This May, Laurel received her Master's degree from UCB under Dr. Daniela Kaufer. She studied the role of p21, a cell-cycle-regulatory protein, in the suppression of adult hippocampal neural progenitor cell division during and after stress hormone exposure. Laurel now lives in her hometown of Truckee, CA and will enjoy her first full ski season since she moved to Berkeley in 2004!
When & Where


Li Ka Shing Center for Biomedical and Health Sciences
University Avenue


Berkeley

,

CA

94720

Saturday, October 12, 2013 from 9:00 AM to 5:00 PM (PDT)
Add to my calendar
Organizer
Student Society for Stem Cell Research, the UC Berkeley Stem Cell Center, and the California Institute for Regenerative Medicine
Student Society for Stem Cell Research (SSSCR)
The Student Society for Stem Cell Research was founded in August of 2003. We are an international network dedicated to the advancement of scientific research for cures. We believe that stem cell research will revolutionize the field of medicine. With a coordinated and cooperative global effort, we can advance stem cell research in the most efficient manner.
UC Berkeley Stem Cell Center 
The Berkeley Stem Cell Center brings together investigators at UC Berkeley, Children's Hospital and Research Center Oakland, and Lawrence Berkeley National Laboratory, in a collaborative, creative multidisciplinary research environment. The Center's mission is to carry out the highest quality basic and translational stem cell research toward development of novel therapies for human diseases. 
California Institute for Regenerative Medicine (CIRM)
California's stem cell agency closely monitors progress in stem cell research and targets funding in areas most likely to lead to new therapies. We're funding great research, training new scientists and working with industry leaders to make sure our grantees succeed--and that the people of California benefit.