#twitterrevolution—destabilizing the world, 140 characters at a time: An illustrated lecture by Dennis Baron
Philadelphia, United States
Bummer! Sales have ended.
Unfortunately, tickets for this event are no longer on sale.
Event Details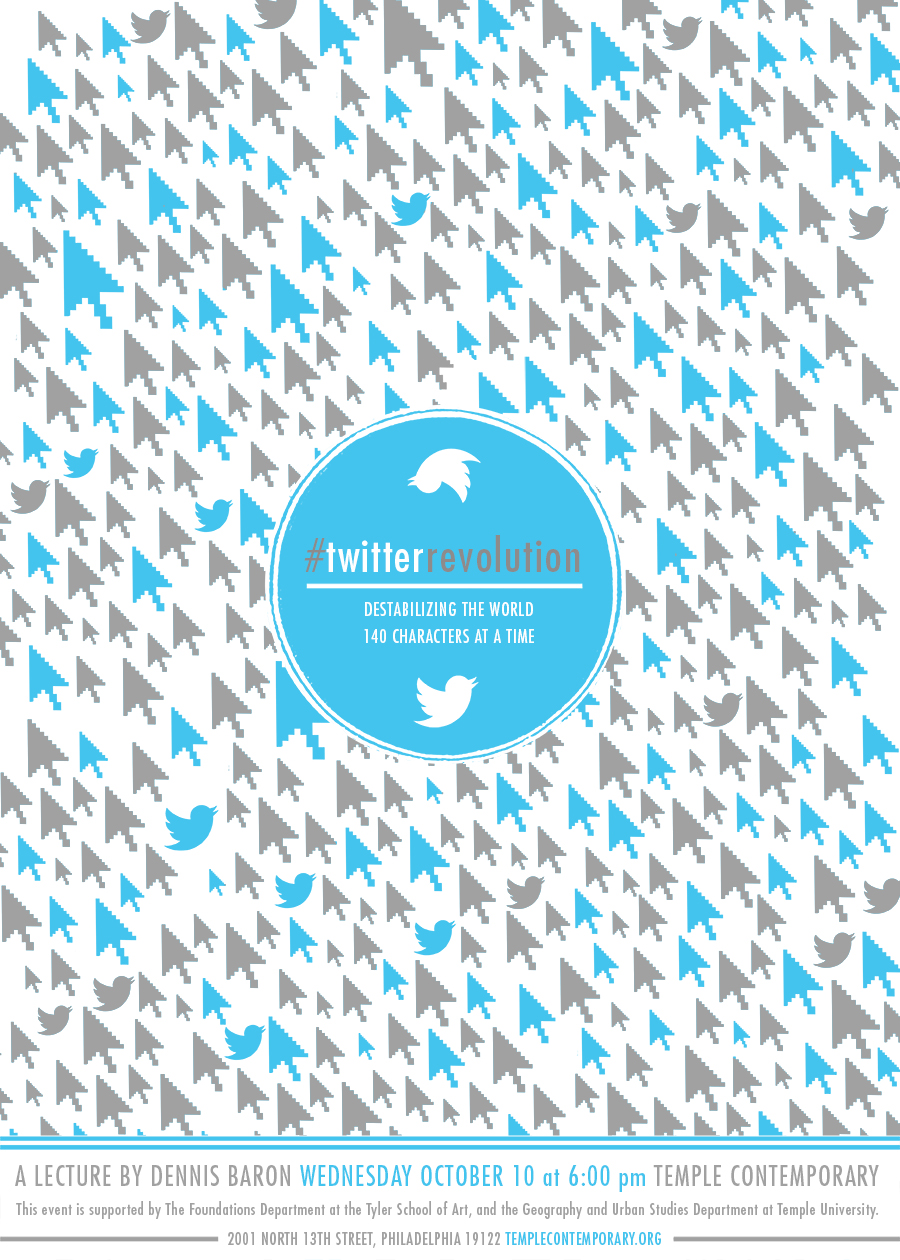 The written word has long been a revolutionary agent: manifestos can change the course of history and topple governments. When the rebels take to the streets, they head first to the newspapers and the radio stations, only later to the presidential palace. Once dissidents cranked out their discontent on basement mimeograph machines. Today they use Twitter.
The internet makes everyone an author and presents opportunities for widespread, free, unfettered, even revolutionary expression. But like all communication technologies, it offers the opposite as well: government surveillance and censorship on a scale never before imagined. With increased corporate emphasis on protecting intellectual property in cyberspace and charging more for faster downloads, and with Twitter, Google, Amazon & Co. collecting our keystrokes and selling them to advertisers, it's also possible that the ultimate revolutionary impact of digitizing everything may prove to be commercial, not just personal and political.

This lecture will be complemented by a display of objects relating to topics raised by Professor Baron.  These objects include Henry David Thoreau's pencil, the first pencil ever invented, and Thomas Jefferson's copying machine.  These objects have been kindly loaned for display from the Concord Museum, The Faber-Castell Museum, and The American Philosophical Society.  
Dennis Baron is a Professor of English and Linguistics at the University of Illinois at Urbana-Champaign.  He is the author of A Better Pencil: Readers, Writers, and the Digital Revolution (2009), and Grammar and Gender (1986). His writing has also appeared in The New York Times, The Washington Post, and the Los Angeles Times. 

This event is supported by The Foundations Department at the Tyler School of Art, and the Geography and Urban Studies Department at Temple University.