Tropical Elegance Saturdays - Latin Night by Salsa Atlanta @ Moderna

Weekly Event - Every Saturday: 9:30 PM to 3:00 AM (EDT)

Sandy Springs , GA
Event Details
Latin Night Atlanta GA, Sandy Springs, & Gwinnett area
Salsa ATL &  Dancing4Fun presents.. 
Latin Dancing have been gaining popularity in the Metro Atlanta,
Gwinnett area & Alpharetta Ga area. Salsa Atlanta, also know as
Salsa ATL host Latin dance parties on Thursdays, Fridays and Saturdays. 
at different locations, playing a variety of Salsa, Bachata,
Merengue, mixed with some Top 40s dance hits.
ALL or locations and venues are Non Smoking inside & Free parking
Check out all our events below Starting on...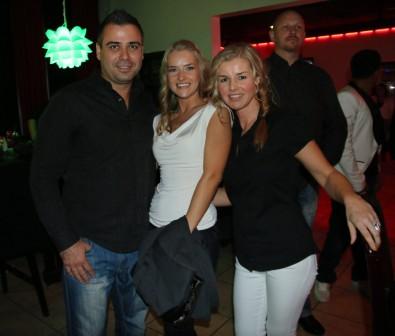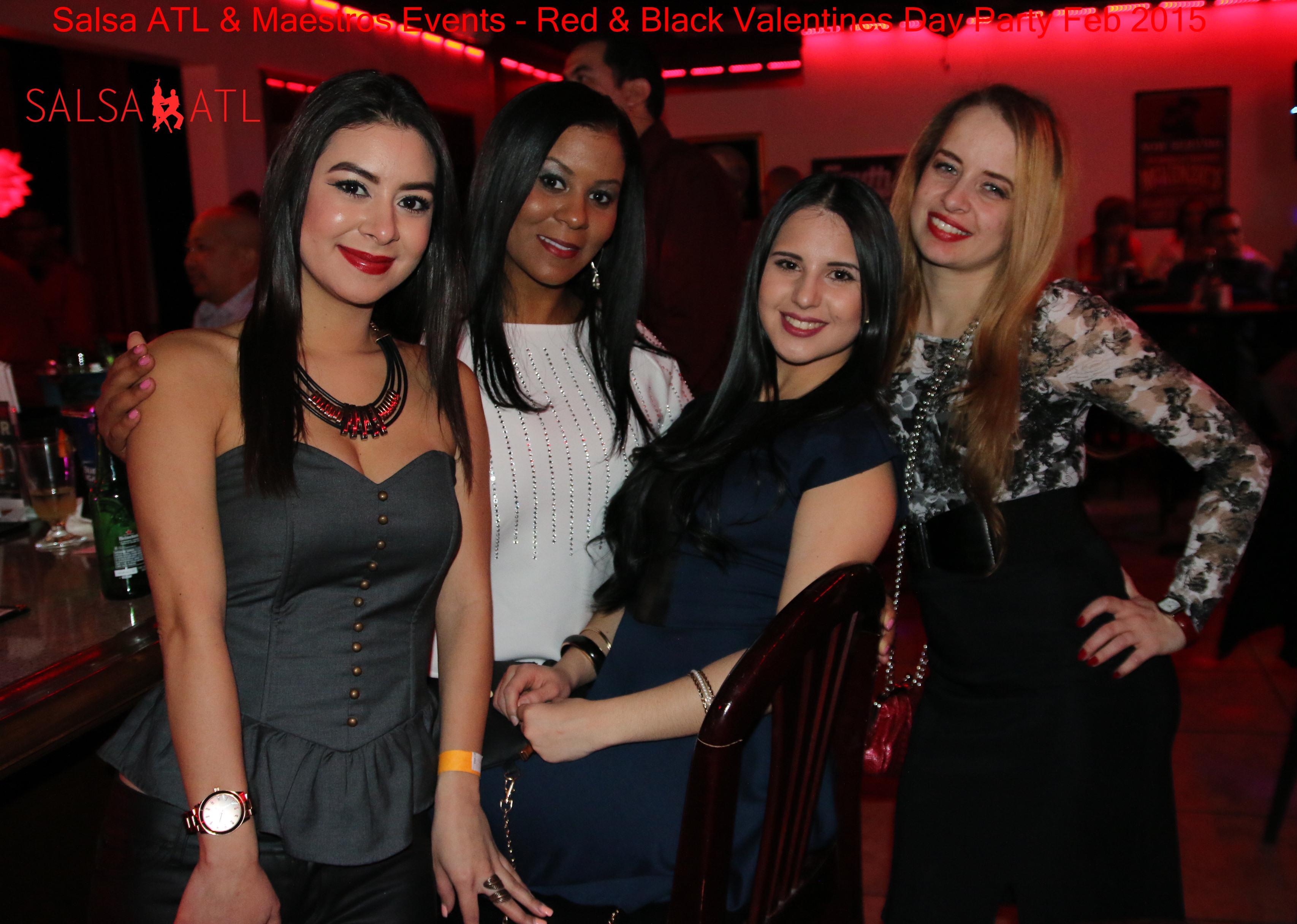 Latin Dancing in Atlanta on Thursdays!
Noche Caliente Thursdays @ Nemoe's Tavern Norcross GA
conveniently located in Gwinnett County near Holcomb Bridge road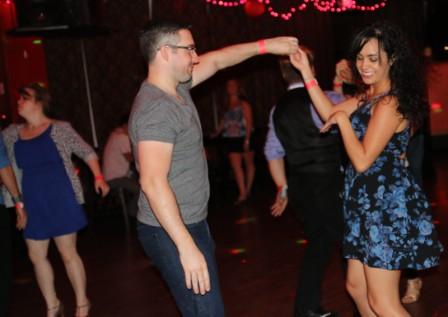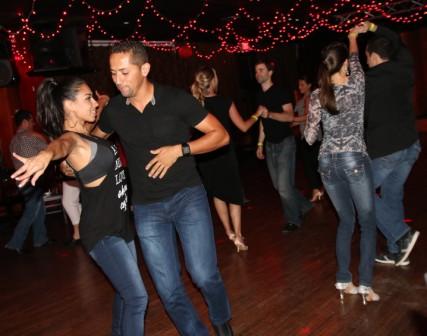 Nemoes Tavern -
6025 Peachtree Parkway Norcross Ga 30092
770.855.4396 text/call




Time:
8pm - 9pm ( 2 classes )
 -- Beginner Salsa lesson & Intermediate Bachata
9pm - 10pm ( 2 classes)
  -- Intermediate Salsa & Beginner Bachata
    $20/class includes $5 voucher towards food/drink
     for each class taken

10pm - 1:30am -- Dancing to Salsa, Bachata & Merengue
$5/person includes $5 voucher towards food/drink b4 9pm  


---------------------------------------------------------------------------

Salsa Dancing, Latin Night Fridays Atlanta Ga!
Noche Caliente Fridays - "La Salsa De La Salsa"
@ Cabana Lounge ATL - Lilburn Ga
 3907 Burns Road Lilburn Ga 30047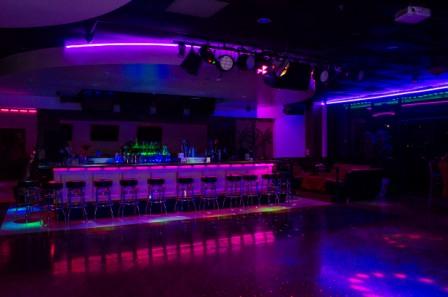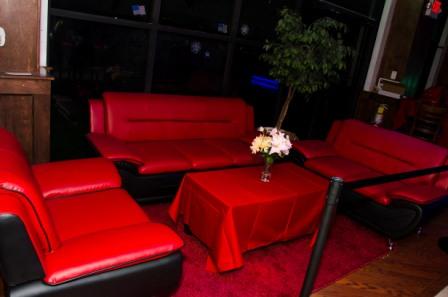 9:30pm - Salsa, Bachata & Merengue lesson
Kitchen open till 1:30am, party till 3am
$10/person cover charge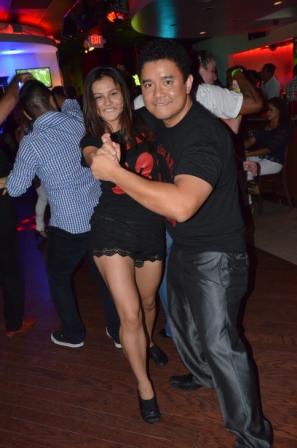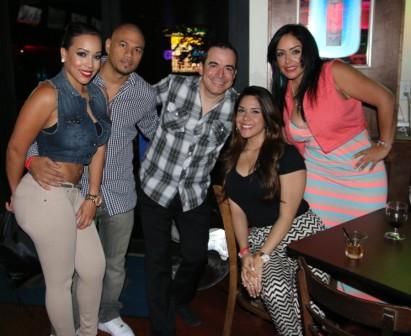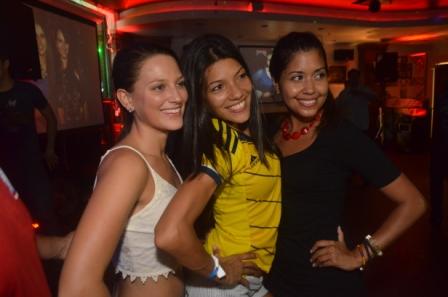 ---------------------------------------------------------------------------

Latin Night Salsa Dance Party Saturdays Atlanta GA - Roswell Ga
Tropical Elegance Saturdays @ Moderna - Sandy Springs GA 
8540 Roswell Rd Atlanta Ga 30350



-- Main room - DJ Mighty Mike & MC Lexx best mix of Salsa,
    Bachata, Merengue & Reggae
-- Patio Area - Top 40, Vallenato, Tropipop & more
-- 9PM - Salsa & Bachata Lesson
-- Kitchen open till 2AM, party til 3 AM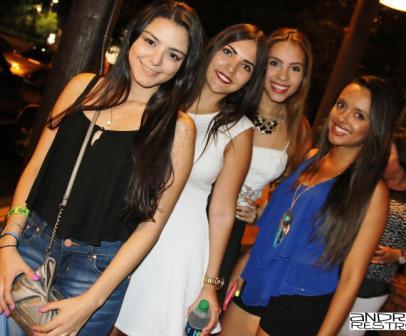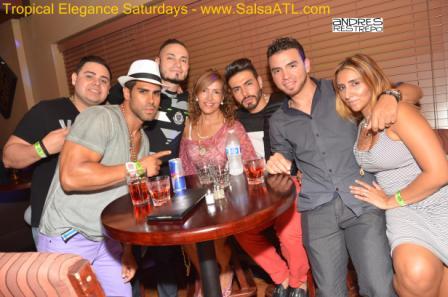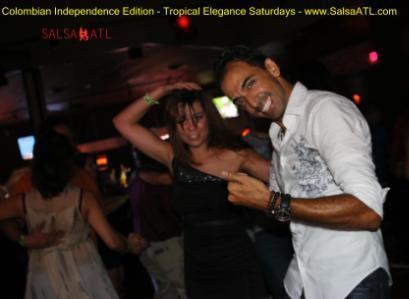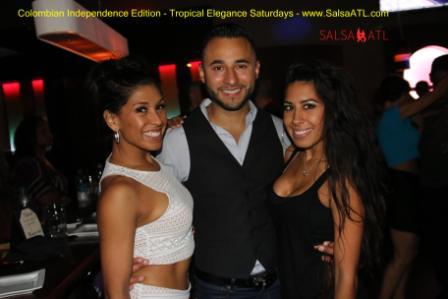 ALL OUR VENUES HAVE FREE PARKING & NON-SMOKING INSIDE

To RSVP or for more information about our Salsa Latin Dance parties
and Salsa & Bachata Dance lesson in the Metro Atlanta area.
Check out our Websites:
http://www.salsaatl.com/schedule.html
http://www.Meetup.com/SalsaAtlanta
http://www.Dancing4Fun.com


Check out our Facebook Fan page:
http://www.Facebook.com/SalsaATL
http://www.Facebook.com/LatinDancingGwinnett
 
follow us on Twitter & Instagram:
http://www.Twitter.com/SalsaATL
http://www.Instagram.com/SalsaATL

if you are looking for a place to dance a little Salsa,
Bachata and Merengue in the Gwinnett and metro
Atlanta area; look no more!
If you don't know how to dance; come early for the
beginner dance lesson which usually starts at 9:30pm. 
If we have a featured instructor, we might start the
class @ 8pm. So be sure to check with us to see if we
have anything extra special going on.
-----------------------------------------------------------------------
check out some pictures from our past events!
https://www.facebook.com/SalsaAtl/photos_stream?ref=page_internal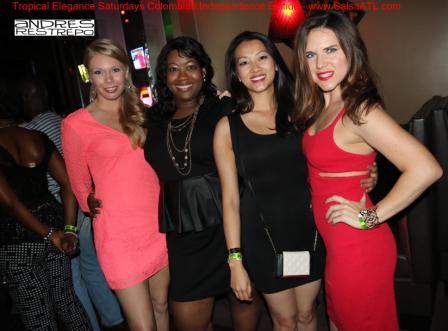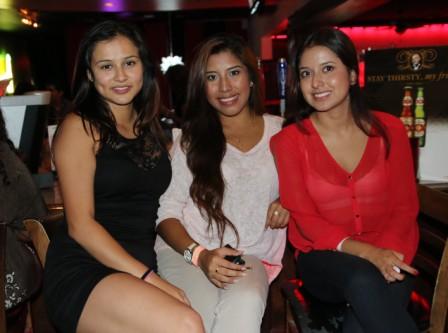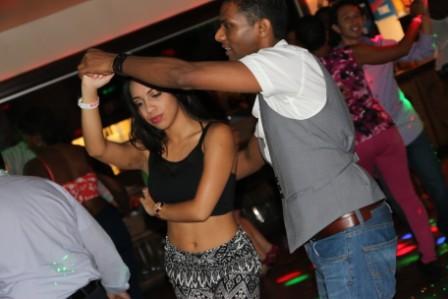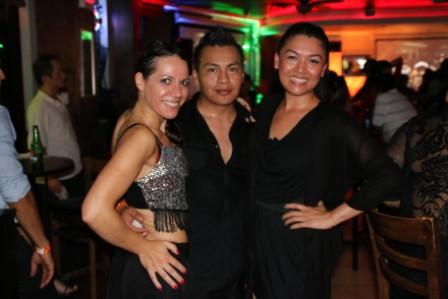 Salsa ATL -- Salsa Atlanta
Sean-Christopher
770.855.4396 text/call

http://www.Dancing4Fun.com
http://www.SalsaATL.com 
https://www.facebook.com/Latindancinggwinnett
http://www.meetup.com/dancing4fun/
http://www.meetup.com/salsaatlanta/
https://www.facebook.com/SalsaAtl
https://www.facebook.com/Dancing4FunATL
http://www.Twitter.com/SalsaATL
http://www.instagram.com/SalsaATL
http://www.youtube.com/SalsaATL
http://www.SalsaAtThePark.com
http://www.NewYearsEveDanceParty.com
http://www.AtlantaHalloweenParty.com
http://www.ValentinesDayDanceParty.com 



http://www.facebook.com/events/367720900089789/ 
4th of July Ladies Night

http://www.facebook.com/events/355823181272348/ 
Labor Day ALL White Ladies Night Sept 5th

http://www.facebook.com/events/642075352562965/ 
Latin Dance classic

http://www.facebook.com/events/466794993474317/ 
Zombie Zoot Suite Roaring 20s Party Fri Oct 30th

http://www.facebook.com/events/1078330312183128/
Halloween Latin Dance Party Oct 31st

https://www.facebook.com/events/688925767902004/
New Year's Eve Party Atlanta Dec 31, 2015


http://www.facebook.com/events/433287830180998/ -  Mambo Edition June 20th
http://www.facebook.com/events/452672468230686/ - Zouk Edition July 27th 

http://www.facebook.com/events/607007192762719/ - July 11th - Bachata Edition
http://www.facebook.com/events/1571317266440482/ - July 18th - Mambo Edition
http://www.facebook.com/events/567244223378042/ - July 25th Zouk Edition

http://www.facebook.com/events/521857404619669/ - Bachata Edition Sept 12th
https://www.facebook.com/events/1569815353262056/  - Jan 2016

http://www.LatinDancing4Fun.com
http://www.SalsaStreetParty.com
http://www.SalsaBootCampAtlanta.com
http://www.AtlantaSalsaBootCamp.com
http://www.LatinDanceBootCamp.com
http://www.AtlantaBachataBootCamp.com
http://www.BachataBootCampAtlanta.com
http://www.BachataAtlanta.com
http://www.AtlantaBachata.com
http://www.KizombaAtlanta.com
http://www.facebook.com/kizombaAtlanta
https://www.facebook.com/DinnerDanceATL
https://www.facebook.com/ZumbaClassesGwinnett
http://www.meetup.com/ZumbaDanceClassGwinnett/
http://www.ZumbaClassesGwinnett.com
June 7rd promo --

Vallenato music Atlanta
Latin band Vallenato Atlanta
Vallenato Band Atlanta
Atlanta Vallenato music
tropipop Atlanta
tropipop Atlanta
Atlanta tropipop
Atlanta tropipop
Vallenato & tropipop party Atlanta
Vallenato & Tropipop party Atlanta
Atlanta Vallenato & tropipop
Alpharetta ga Vallenato party
roswell Ga vallenato party
Live vallenato band


Latin night Alpharetta Ga
tropical elegance atlanta
salsa party alpharetta Ga
night life alpharetta ga
alpharetta ga nightlife
dinner and dance alpharetta ga
dancing alpharetta ga
latin night alpharetta ga
salsa dance alpharetta ga
http://www.Facebook.com/SalsaATL



Vallenato music Atlanta
Latin band Vallenato Atlanta
Vallenato Band Atlanta
Atlanta Vallenato music
tropipop Atlanta
tropipop Atlanta
Atlanta tropipop music
Atlanta tropipop music
Vallenato & tropipop party Atlanta
Vallenato & Tropipop party Atlanta
Atlanta Vallenato & tropipop
Alpharetta ga Vallenato party
roswell Ga vallenato party
Live vallenato band


Latin night Alpharetta Ga
tropical elegance atlanta
salsa party alpharetta Ga
night life alpharetta ga
alpharetta ga nightlife
dinner and dance alpharetta ga
dancing alpharetta ga
latin night alpharetta ga
salsa dance alpharetta ga
http://www.SalsaATL.com


Salsa Wednesdays Atlanta
wednesday Latin Night Atlanta Ga
Latin night Gwinnett
dance Salsa Wednesdays
Latin night Wednesdays
Wednesday Salsa Class Atlanta
Wednesday Salsa Gwinett
Salsa lessons Wednesdays Gwinnett
Salsa lesson & dancing Gwinnett
norcross Ga salsa class
Salsa Atlanta Wednesdays
latin dancing wednesdays gwinnett
salsa classes near john's Creek Ga
Atlanta Salsa Wednesdays
http://www.salsaatl.com/schedule.html



Salsa Wednesdays Atlanta
wednesday Latin Night Atlanta Ga
Latin night Gwinnett
dance Salsa Wednesdays
Latin night Wednesdays
Wednesday Salsa Class Atlanta
Wednesday Salsa Gwinett
Salsa lessons Wednesdays Gwinnett
Salsa lesson & dancing Gwinnett
norcross Ga salsa class
Salsa Atlanta Wednesdays
latin dancing wednesdays gwinnett
salsa classes near john's Creek Ga
atlanta Salsa Wednesdays
Gwinnett Salsa wednesdays
http://www.meetup.com/salsaatlanta/events/




Salsa Wednesdays Atlanta
wednesday Latin Night Atlanta Ga
Latin night Gwinnett
dance Salsa Wednesdays
Latin night Wednesdays
Wednesday Salsa Class Atlanta
Wednesday Salsa Gwinett
Salsa lessons Wednesdays Gwinnett
Salsa lesson & dancing Gwinnett
norcross Ga salsa class
Salsa Atlanta Wednesdays
latin dancing wednesdays gwinnett
salsa classes near john's Creek Ga
atlanta Salsa Wednesdays
Gwinnett Salsa Wednesdays
https://www.facebook.com/SalsaAtl

 
Noche latina en atlanta
noche latina en gwinnett
discoteca latina en atlanta
discoteca latina en gwinnett
nightlife Atlanta
night life in Atlanta
Atlanta Nightlife
night life atlanta
atlanta night life
night life in gwinnett
http://www.SalsaATL.com
 

Live Salsa Band Atlanta
Latin Night Live Band Atlanta
Atlanta Latin night live band
salsa dance live band atlanta
Atlanta Live Salsa Band
Salsa party live salsa alpharetta ga
dance Salsa Live band gwinnett
salsa Atlanta live band
dancing live band atlanta ga
live music salsa band atlanta
live music latin night gwinnett
atlanta live salsa music
bachata party live music atlanta
http://www.salsaatl.com/schedule.html


Live Salsa Band Atlanta
Latin Night Live Band Atlanta
Atlanta Latin night live band
salsa dance live band atlanta
Atlanta Live Salsa Band
Salsa party live salsa alpharetta ga
dance Salsa Live band gwinnett
salsa Atlanta live band
dancing live band atlanta ga
live music salsa band atlanta
live music latin night gwinnett
atlanta live salsa music
nightlife Atlanta
night life in Atlanta
Atlanta Nightlife
night life atlanta
atlanta night life
night life in gwinnett
bachata party live music atlanta
http://www.Facebook.com/SalsaATL
salsa class atlanta
salsa classes atlanta
atlanta salsa classes
atlanta salsa class
salsa class in atlanta
salsa classes in atlanta
salsa dance class atlanta
salsa dance classes in atlanta
atlanta salsa dance
salsa lessons atlanta
salsa lessons in atlanta
atlanta salsa lessons
atlanta salsa dance lessons
salsa class atl
salsa classes atl
learn salsa class atlanta
http://www.meetup.com/salsaatlanta



salsa class atlanta
salsa classes atlanta
atlanta salsa classes
atlanta salsa class
salsa class in atlanta
salsa classes in atlanta
salsa dance class atlanta
salsa dance classes in atlanta
atlanta salsa dance
salsa lessons atlanta
salsa lessons in atlanta
atlanta salsa lessons
atlanta salsa dance lessons
salsa class atl
salsa classes atl
learn salsa class atlanta
http://www.Facebook.com/SalsaATL

 
salsa class atlanta
salsa classes atlanta
atlanta salsa classes
atlanta salsa class
salsa class in atlanta
salsa classes in atlanta
salsa dance class atlanta
salsa dance classes in atlanta
atlanta salsa dance
salsa lessons atlanta
salsa lessons in atlanta
atlanta salsa lessons
atlanta salsa dance lessons
salsa class atl
salsa classes atl
learn salsa class atlanta
http://www.SalsaATL.com/
salsa class atlanta
salsa classes atlanta
atlanta salsa classes
atlanta salsa class
salsa class in atlanta
salsa classes in atlanta
salsa dance class atlanta
salsa dance classes in atlanta
atlanta salsa dance
salsa lessons atlanta
salsa lessons in atlanta
atlanta salsa lessons
atlanta salsa dance lessons
salsa class atl
salsa classes atl
learn salsa class atlanta
http://www.salsaatl.com/schedule.html
2 day Salsa Boot Camp Atlanta Ga
Salsa Boot Camp Atlanta
Al Espinosa salsa Boot Camp Atlanta
ladies styling salsa class
learn to dance salsa in Atlanta
atlanta Salsa
liquid silver Al espinosa
salsa classes Al espinosa
Salsa Boot Camp Atlanta Ga
Atlanta Ga latin dance boot camp
Atlanta Ga salsa boot camp
salsa workshop atlanta ga
salsa dance workshop atlanta ga
salsa classes in atlanta
salsa lessons atlanta
salsa classes atlanta
atlanta salsa classes
atlanta salsa lessons
dance salsa atlanta ga
dance salsa in atlanta ga
salsa gwinnett
salsa classes in gwinnett
salsa lessons gwinnett
salsa class gwinnett
salsa class sandy springs ga
salsa lessons roswell ga
salsa lessons decatur ga
alpharetta ga salsa class
salsa class alpharetta ga
http://www.SalsaATL.com
 
Salsa Classes Atlanta
Salsa lessons Atlanta
Salsa Dance Class Atlanta
Salsa dance lesson Atlanta
salsa dancing atlanta
Atlanta ga Salsa Dancing
latin dance class atlanta ga
latin dance lessons atlanta ga
salsa dancing lessons Atlanta ga
salsa latin dance atlanta
salsa latin dance lesson atlanta
salsa latin dance class atlanta
salsa dance class sandy springs ga
salsa class decatur ga
latin dancing atlanta ga
salsa Atlanta
Atlanta Salsa
learn salsa in Atlanta ga
learn salsa dance Atlanta ga
salsa classes alpharetta ga
roswell sandy spring salsa class
latin dancing lawrenceville ga
bachata dance class atlanta ga
bachata dance lessons atlanta ga
bachata lessons Atlanta ga
bachata classes atlanta ga
atlanta bachata
Bachata atlanta
Jimmy Rumba
Salsambo Atlanta
Pasofino Dance
Mambo Nights
dancing salsa in atlanta
roswell ga salsa lessons
Best Latin club Atlanta
best latin club in atlanta
best Salsa club Atlanta
best salsa club in atlanta
best latin club gwinnett
best salsa club gwinnett
best latin club in gwinnett
best salsa club in gwinnett
http://www.meetup.com/salsaatlanta/


Salsa Classes Atlanta
Salsa lessons Atlanta
Salsa Dance Class Atlanta
Salsa dance lesson Atlanta
salsa dancing atlanta
Atlanta ga Salsa Dancing
latin dance class atlanta ga
latin dance lessons atlanta ga
salsa dancing lessons Atlanta ga
salsa latin dance atlanta
salsa latin dance lesson atlanta
salsa latin dance class atlanta
salsa dance class sandy springs ga
salsa class decatur ga
latin dancing atlanta ga
salsa Atlanta
Atlanta Salsa
learn salsa in Atlanta ga
learn salsa dance Atlanta ga
salsa classes alpharetta ga
roswell sandy spring salsa class
latin dancing lawrenceville ga
bachata dance class atlanta ga
bachata dance lessons atlanta ga
bachata lessons Atlanta ga
bachata classes atlanta ga
atlanta bachata
Bachata atlanta
Salsa classes in atlanta
Jimmy Rumba
Salsambo Atlanta
Pasofino Dance
Mambo Nights
Pasofino Latin dance studio
dancing salsa in atlanta
roswell ga salsa lessons
http://www.salsaatl.com/

learn salsa in Atlanta ga
learn salsa dance Atlanta ga
salsa classes alpharetta ga
latin dancing lawrenceville ga
bachata dance class atlanta ga
bachata dance lessons atlanta ga
bachata lessons Atlanta ga
bachata classes atlanta ga
atlanta bachata
Bachata atlanta
Salsa Classes Atlanta
Salsa lessons Atlanta
Salsa Dance Class Atlanta
Salsa dance lesson Atlanta
salsa dancing atlanta
Atlanta ga Salsa Dancing
latin dance class atlanta ga
latin dance lessons atlanta ga
salsa dancing lessons Atlanta ga
salsa latin dance atlanta
salsa latin dance lesson atlanta
salsa latin dance class atlanta
salsa classes gwinnett
salsa lesson Gwinnett
salsa dance lessons gwinnett
salsa lesson duluth ga
salsa classes duluth ga
salsa lessons lawrenceville ga
salsa classes lawrenceville ga
salsa lessons suwanee ga
salsa classes suwanee ga
salsa classes buford ga
salsa atlanta
Atlanta Salsa
salsa classes norcross ga
salsa lessons norcross ga
salsa classes lilburn ga
salsa lessons lilburn ga
latin dance class lilburn ga
salsa latin class gwinnett
latin dance snellville ga
Jimmy Rumba
Salsambo Atlanta
Pasofino Dance
Mambo Nights
Pasofino Latin dance studio
latin dancing lawrenceville ga
dancing salsa in atlanta
roswell ga salsa lessons
Best Latin club Atlanta
best latin club in atlanta
best Salsa club Atlanta
best salsa club in atlanta
best latin club gwinnett
best salsa club gwinnett
best latin club in gwinnett
best salsa club in gwinnett
http://www.Dancing4Fun.com


salsa classes gwinnett
salsa lesson Gwinnett
salsa dance lessons gwinnett
salsa lesson duluth ga
salsa classes duluth ga
salsa lessons lawrenceville ga
salsa classes lawrenceville ga
salsa lessons suwanee ga
salsa classes suwanee ga
salsa classes buford ga
salsa atlanta
Atlanta Salsa
salsa classes norcross ga
salsa lessons norcross ga
salsa classes lilburn ga
salsa lessons lilburn ga
latin dance class lilburn ga
salsa latin class gwinnett
latin dance snellville ga
latin dancing lawrenceville ga
Best Latin club Atlanta
best latin club in atlanta
best Salsa club Atlanta
best salsa club in atlanta
best latin club gwinnett
best salsa club gwinnett
best latin club in gwinnett
best salsa club in gwinnett
http://www.meetup.com/dancing4fun/



learn salsa in Atlanta ga
learn salsa dance Atlanta ga
salsa classes alpharetta ga
latin dancing lawrenceville ga
bachata dance class atlanta ga
bachata dance lessons atlanta ga
bachata lessons Atlanta ga
bachata classes atlanta ga
atlanta bachata
Bachata atlanta
Salsa Classes Atlanta
Salsa lessons Atlanta
Salsa Dance Class Atlanta
Salsa dance lesson Atlanta
salsa dancing atlanta
Atlanta ga Salsa Dancing
latin dance class atlanta ga
latin dance lessons atlanta ga
salsa dancing lessons Atlanta ga
salsa latin dance atlanta
salsa latin dance lesson atlanta
salsa latin dance class atlanta
salsa classes gwinnett
salsa lesson Gwinnett
salsa dance lessons gwinnett
salsa lesson duluth ga
salsa classes duluth ga
salsa lessons lawrenceville ga
salsa classes lawrenceville ga
salsa lessons suwanee ga
salsa classes suwanee ga
salsa classes buford ga
salsa atlanta
Atlanta Salsa
salsa classes norcross ga
salsa lessons norcross ga
salsa classes lilburn ga
salsa lessons lilburn ga
latin dance class lilburn ga
salsa latin class gwinnett
latin dance snellville ga
latin dancing lawrenceville ga
Jimmy Rumba
Salsambo Atlanta
Pasofino Dance
Mambo Nights
Pasofino Latin dance studio
Best Latin club Atlanta
best latin club in atlanta
best Salsa club Atlanta
best salsa club in atlanta
best latin club gwinnett
best salsa club gwinnett
best latin club in gwinnett
best salsa club in gwinnett
http://www.meetup.com/salsaatlanta/
Latin night Atlanta ga
latin dancing atlanta ga
Salsa Night Atlanta ga
salsa latin dance atlanta ga
latin club atlanta ga
salsa bachata club atlanta ga
dinner and latin dancing atlanta ga
bachata club atlanta
salsa club atlanta ga
Atlanta Salsa
Salsa Atlanta
salsa dance club atlanta
latin dance club atlanta ga
latin dance club decatur ga
salsa club sandy springs ga
latin club gwinnett
Latin Night Atlanta Ga
Latin Night Atlanta
latin dancing snellville ga
Salsa classes gwinnett
salsa dance class lilburn ga
Salsa Gwinnett
Gwinnett Salsa
salsa lessons & parties atlanta ga
Best Latin club Atlanta
best latin club in atlanta
best Salsa club Atlanta
best salsa club in atlanta
best latin club gwinnett
best salsa club gwinnett
best latin club in gwinnett
best salsa club in gwinnett
http://www.salsaatl.com/
 
 

latin dancing Gwinnett
Salsa lesson Atlanta
salsa lessons Gwinnett
Latin dancing lawrenceville ga
latin dancing near suwanee ga
suwanee Ga dinner and dance
latin dance classes Atlanta
bachata lesson gwinnett
latin dance bachata duluth ga
atlanta Bachata
salsa lessons lilburn ga
salsa class near snellville ga
Salsa Gwinnett
latin dance atlanta
atlanta Salsa
salsa lesson lilburn ga
lawrenceville ga salsa lesson
latin dance class norcross ga
salsa Atlanta
Latin Night Atlanta
Salsa Night Atlanta
dinner and dance suwanee ga
Best Latin club Atlanta
best latin club in atlanta
best Salsa club Atlanta
best salsa club in atlanta
best latin club gwinnett
best salsa club gwinnett
best latin club in gwinnett
best salsa club in gwinnett
https://www.facebook.com/Latindancinggwinnett
Latin dancing Gwinnett Facebook Fan page



latin dancing Gwinnett
Salsa lesson Atlanta
salsa lessons Gwinnett
Latin dancing lawrenceville ga
latin dancing near suwanee ga
Snellville Ga Latin Night
latin dance classes Atlanta
bachata lesson gwinnett
latin dance bachata duluth ga
atlanta Bachata
salsa lessons lilburn ga
salsa class near snellville ga
Salsa Gwinnett
latin dance atlanta
atlanta Salsa
salsa lesson lilburn ga
lawrenceville ga salsa lesson
latin dance class norcross ga
salsa Atlanta
Latin Night Atlanta
Salsa Night Atlanta
Latin dancing decatur Ga
Salsa lesson in atlanta ga
salsa classes in atlanta ga
dancing salsa in roswell
salsa lessons & parties atlanta ga
https://www.facebook.com/SalsaAtl


 
Tags under this:
Flava invasion 4, Flava Invasion, Flava invasion 3, Salsatlanta, Havana Salsa Nights, Salsa Atl, Salsa Atlanta, Atlanta Salsa, Hotlanta Salsa, Salsa Congress, Salsa Clubs,
Salsa Lessons, Salsa Music, Salsa Videos, Salsa Workshops, Atl Style Salsa, LA Style on 1, NY Style on 2, Salsa, Merengue, Bachata, Reggaeton, Rueda de Casino,
Casino Rueda, Sanctuary Night club, Salsa Social,  Salsa Club, Night Club, Club, salsambo,  hotlanta Salsa congress
Havana Club, La Rumba, Salsambo, Jimmy Rumba, Atlanta Salsa Congress, Salsa Casino Atlanta, Salsatlanta, salsatlanta, Stuck on Salsa, DC,
Where


Moderna - Roswell GA
8540 Roswell Road


Sandy Springs

,

GA

30350

Organizer
Salsa ATL & Dancing4fun - Dinner Dancing Atlanta Ga