Tree Summit: Saving Evanston's Urban Forest
Evanston, IL
Bummer! Sales have ended.
Unfortunately, tickets for this event are no longer on sale.
Event Details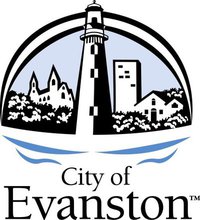 The City of Evanston is proud to present:
Tree Summit: Saving Evanston's Urban Forest
Saturday, June 22 
 10am - 12pm
Levy Center - Courtyard Garden - 300 Dodge Ave. in Evanston
Rain Location: Locust Room in the Levy Center 
Join us Saturday, June 22 for a celebration of one of our community's most prized possessions-- our trees.  For the past few years, city workers and volunteers have been fighting alongside our trees in a tough battle against Dutch Elm Disease and an invasive pest known as the Emerald Ash Borer. We are inviting all tree-loving Evanston residents to learn about how they can help ensure the longevity of our remaining tree population and support the growth of new ones. With community support, we can save Evanston's urban forest.
We will have two panels of speakers at this event with representatives from the City of Evanston as well as local tree experts. We are also proud to feature Joe Stark of Presence Saint Francis Hospital, to discuss his hospital's tree-planting efforts that have beautified their facility with the help of Sebert Landscaping. Light refreshments will be served and this event is free to attend. All ages are welcome.
Giveaway prizes will be awarded to those who donate at the event to the I Heart Evanston Trees Project. All donations are tax-deductible.

Speakers
City Panel 
Wally Bobkiewicz, City Manager (moderator)
Paul D'Agostino, Assistant Director of Public Works, Parks/Forestry
Ann Rainey, Alderman of the 8th Ward
Forestry Panel
Wendy Pollock, Community Engagement Director, The Truth About Trees
Daniella Pereira, Regional Forester of Openlands
Lydia Scott, Community Trees Program Manager of Morton Arboretum
Special Guest:
Joe Stark, Director of Facilities Management of Presence Saint Francis Hospital 
We hope to see you there!
For any questions / concerns, contact: Kelsey Atkinson, Katkinson@cityofevanston.org or 847-448-8276