Bummer! Sales have ended.
Unfortunately, tickets for this event are no longer on sale.
Event Details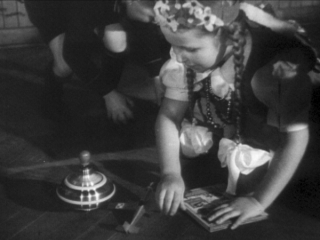 The life of a child in Poland is very much the same as the life of other children around the world. A typical day revolves around his or her life at home and at school. Even in the socialist era, recreational time was a period of unbridled ease, unaffected by the poor quality of toys or even the lack thereof. The toys available to Polish children were rather different from the toys lavished upon youngsters in the West. Simple, cheaply made of inferior materials, or perchance a gift from abroad or replica of a western toy produced locally by craftsmen. Quite often these were toys made by the children themselves or a relative.
What has a greater impact on a child's development - a room full of expensive toys or perhaps no toys at all? Is a child's imagination stimulated to a greater extent by complex electronic inventions or, rather, a simple radio receiver the child has made on his or her own?
2011
Directed by Andrzej Wolski
52 minutes