THIRDwave
Washington, United States
Bummer! Sales have ended.
Unfortunately, tickets for this event are no longer on sale.
Event Details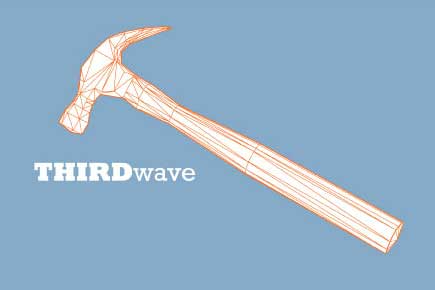 THIRDwave is an investigation into the ways that digital fabrication technology is informing what many are calling the third wave in the industrial revolution.  Through coursework at the dFAB at MICA, students and educators asked themselves, what can we, as makers, create with this technology, and how can what we create change our world?
Curated by Ryan Hoover, Director of Fabrication Studios, Maryland Institute College of Art
Including works by:
Janice Foo 
 Alex Bucher 
 Sharon Kong 
 Rachel Yalisove 
 Nick Oster 
 Nicolas Pascual 
 Kymberly Day 
 Taryn Delinsky 
 Karine Sarkissian 
 Allie Fauer 
 Jenna Frye 
 Jenn Kim 
 Colin Foster 
 Marissa Fein 
 Kevin Jennings 
 Maggie Robbins 
 Tom Doyle 
 Kathryn Carey 
 Michael Negri 
 Josh Nukem 
 Anna Queen 
 Harrison Tyler 
 Questions ~ fab@fablabdc.org