The Sexii Social presented to you by ABC Publicity and Kontrol Magazine
Atlanta, GA
Bummer! Sales have ended.
Unfortunately, tickets for this event are no longer on sale.
Event Details
The Sexii Social presented by ABC Publicity and Kontrol Magazine is going to be the livest, most fulfilling, entertaining event that Atlanta will witness. With Live performances from independent artists Kissie Lee, Alkebulan, Raphael Lyriq, and Alexis Glenn, guests will be sure to have a great time. Our hosts for The Sexii Social will be Reec of Hot 107.9 and Armelia "Mimi" Cartier. Drinks will be brought to you by Exclusiv Rose Moscato while Atlanta's very own, the better DJ, DJ Blak Boy will be on the 1's and 2's.  Come on and join the fun as ABC Publicity and Kontrol Magazine brings sexy back. Taking place August 29th 2013 at 5:30 p.m. until 8:30 p.m. at Club Kiss Salon and Spa in downtown Atlanta.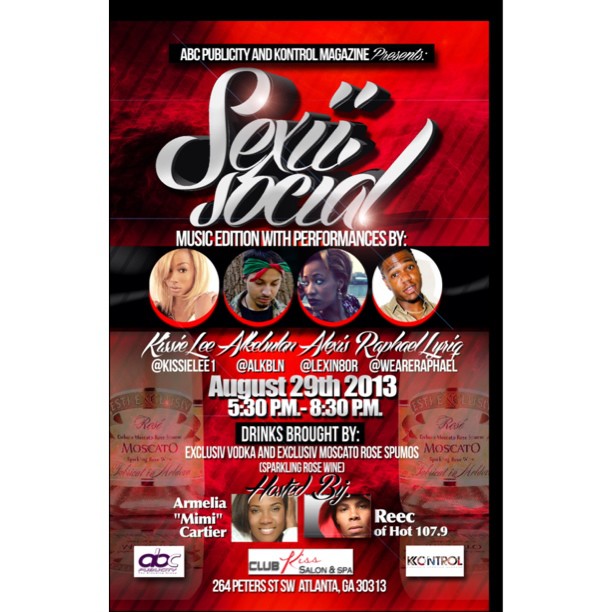 For media inquiries/rsvp please email Deidre at deidre@abcpublicity.com