The San Diego Business Experts Speaker Night Featuring Allison Maslan
San Diego, CA
Bummer! Sales have ended.
Unfortunately, tickets for this event are no longer on sale.
Event Details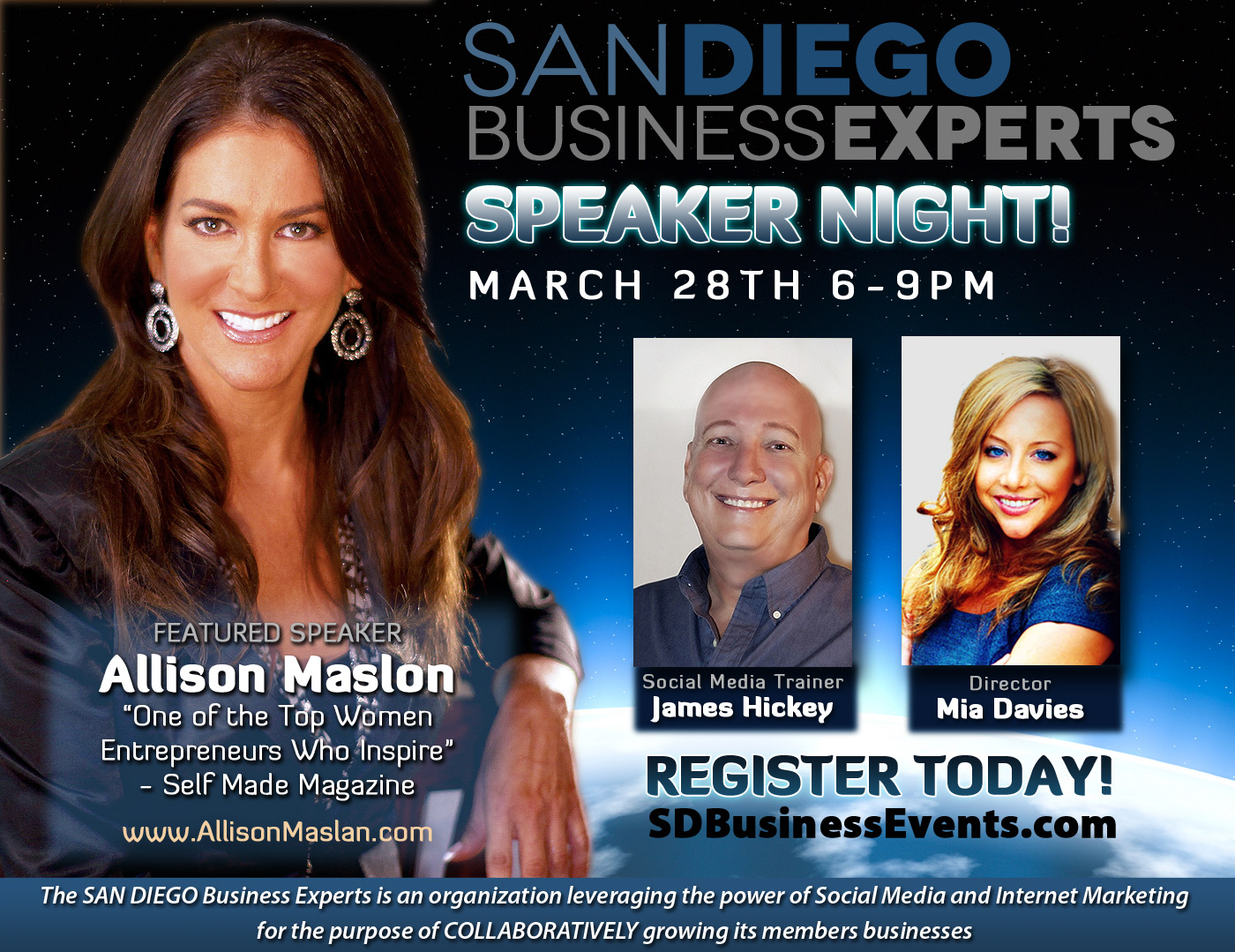 Allison Maslan has built 10 companies from the ground up. She was recently named "One of the Top Female Entrepreneurs Who Inspire" by SelfMade Magazine
Event begins at 6pm with social media training from Jim Hickey and then our featured guest speaker! Be prepared to take your business to the next level!
The Making of an Extraordinary Entrepreneur
The 6 Steps propel yourself beyond your wildest dreams. 
In this powerful and inspiring presentation, Allison Maslan will impact you with the most important steps to run your business as the CEO, the leader and the visionary you are, rather than allowing your business to run you.