The Perfect Storm: Key Factors in Neuro-Developmental Disorders—And What You Can DO for Your Clients or Kids!

Tuesday, November 3, 2015 from 6:00 PM to 7:00 PM (CST)
Who's Going
Loading your connections...
3 of your friends are going.
Share it to get more people on board!
Share
Sara Haughty
San Francisco, California
Luke Picard
London, United Kingdom
Rick Vespucio
Florence, Italy
Event Details
---
Does your child struggle to learn?  
Do they get overwhelmed or out of control in certain situations?
---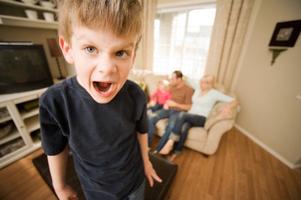 ---
The Perfect Storm: Exploring the Hidden Causes Behind Childhood Developmental disorders including ADD/ADHD, Autism, Anxiety, and Sensory Processing Disorders will be held Tuesday evening, November 3, 2015 from 6PM-7PM at A Chance to Grow in Minneapolis, 1800 2nd St. NE, Minneapolis, MN 55418.
---
Dr. Moe is being hosted by A Chance to Grow, and will be explaining what is going on in your child's brain and how you can calm it so that he or she can function and develop optimally.  He offers clearcut solutions to prevent as well as address underlying causes, rather than trying to treat symptoms or just "live with it."  
This information is new to most participants, and many say it has changed their lives!
Please register here or call the front desk at 651-789-0033.  Tickets are free but space is limited.  Attendees will also receive an information packet to take home.
Dr. Tye Moe, a specially qualified neurological and pediatric chiropractor and owner of Whole Family Chiropractic in Highland Park, St. Paul, MN presents this live, multimedia workshop with information on the causes behind many developmental and other disorders.
View his article on ADHD and anxiety published in Minnesota Health Care News.
This workshop is sponsored and hosted by A Chance to Grow, a center for children providing Occupational, Vision, Speech, and other specialty therapists (www.actg.org).
---
Whole Family Chiropractic has helped hundreds of families across the Twin Cities in the past 8 years.  Together, Dr. Chelsey Henney and Dr. Tye Moe have more than 200 hours of special pediatric training.  Dr. Moe and Dr. Henney provide neurological care that only 10% of chiropractors are qualified to give and have achieved outstanding results in helping both children and adults.
Whole Family Chiropractic practice members report fewer doctor visits, fewer sick days, and increased health and function, even in children who have not been able to get help elsewhere.  Therapists love the results because children are able to respond noticeably better to therapy after neurological care helps their brains work better.
For testimonials and other cool info, please see more of our blogs here at www.healthyfamilymn.com and Facebook at https://www.facebook.com/ChiropractorStPaul .  Click on the following link for a flyer about the Workshop to print, post, share, or keep! ACTG Perfect Storm Wkshop Flyer PDF 11 2015

Have questions about The Perfect Storm: Key Factors in Neuro-Developmental Disorders—And What You Can DO for Your Clients or Kids!?
Contact Whole Family Chiropractic
When & Where

A Chance To Grow
1800 2nd Street Northeast
Minneapolis, MN 55418


Tuesday, November 3, 2015 from 6:00 PM to 7:00 PM (CST)
Add to my calendar
Organizer
Whole Family Chiropractic
Dr. Tye Moe and Dr. Chelsey Henney of Whole Family Chiropractic in St. Paul are neurological and pediatric chiropractors. The office is located centrally to both Minneapolis and St. Paul, just two blocks east of the Mississippi River off Ford Parkway (Minnehaha Parkway).
In addition to doctorates from Northwestern Health University, each has 100+ hours of specialized pediatric training through the International Chiropractic Pediatric Association (ICPA).
Both doctors also have special training and certification gained by only 10 percent of chiropractors in Torque Release neurological care—a very specific, very gentle, highly effective neurological adjustment.
NEUROLOGICAL ADJUSTMENTS: TORQUE RELEASE TECHNIQUE
To give a neurological adjustment, the chiropractic doctors who use Torque Release Technique check the neurological reflexes in the back when you are lying down and out of gravity. For example, one leg will typically shorten up a bit if there is a nerve branch that is stressed.  By quickly touching certain areas in the back, the doctors check to zero in on exactly where an adjustment is needed. It is this specificity of the adjustment that first sets apart practictioners of TRT, and one of the main reasons these adjustments are so extremely effective.
Once the area of nerve interference is identified, the doctor gives and adjustment using an Integrator, which is an FDA approved device some call the "clicker" that simply puts a very precise tiny tap of vibration into that vertebra or area of the spine.  What happens is that the nerve begins to conduct better, and the body then is able to receive enough information from the brain and fro other body systems to begin correcting the malfunction. Over a period of weeks or months, people find that their issues disappear and their immune system becomes stronger, reducing sick days and doctor visits.
HOW NEUROLOGICAL ADJUSTMENTS WORK:
The reason TRT adjustments are also referred to as neurological adjustments is that when the doctor checks the neurological reflexes, she or he is looking to see if there are areas where there is reduced or impaired communication along the spinal cord and nerves and remove the interference causing this. This enables basically a restoration of normal spinal cord/nerve function, so that increasingly, all the messages from the brain to the body and from the body (organs, glands, muscles) back to the brain are communicated.  The enables the body to fairly quickly and naturally restore and maintain normal function--which has incredible implications for the long-term health of both children and adults.  
IMPLICATIONS FOR LONG-TERM HEALTH:
Many people do not know that the same nerves that serve, for example, the areas of the back, shoulder, arm, head, or gut where you may be having issues, also serve internal organs--the heart, lungs, liver, kidneys, colon, reproductive organs, glands, and so on. When you have a symptom, in other words, it is not just where you have the symptom that your body is being affected--it is the internal organs that nerve serves, too. So restoring nerve function that alleviates your symptoms also restores full communication between your brain and your organs and maximizes organ function. Think what a difference that can make in your long-term health!
Finally, combined, Dr. Moe and Dr. Henney have 12 years' experience helping around 1000 children and adults in the Twin Cities, and have spoken to parents, educators, and therapists across the Metro area. 
The doctors have had great success in helping kids develop optimally, whether they started out with developmental delays or their parents simply wanted to maximize their brain development and overall health. 
WHO NEUROLOGICAL CARE CAN HELP:
As the name implies, Whole Family also sees many adults and entire families who have found they are able to maximize health and function, "get rid" of issues, and reduce both sick days and doctor visits.
The Perfect Storm: Key Factors in Neuro-Developmental Disorders—And What You Can DO for Your Clients or Kids!