Gentleman and Ladies...Come join the Bowtie Connection for a Night of " The Best Bowties"! There will be holiday appetizers, bowtie lessons and bowties to purchase for the holidays!!
Special Featured Guest: Benjamin Ivory!!! A local bowtie sylist!!
Bring your Ties to have them Turned into a Bowtie!! Live on Site!!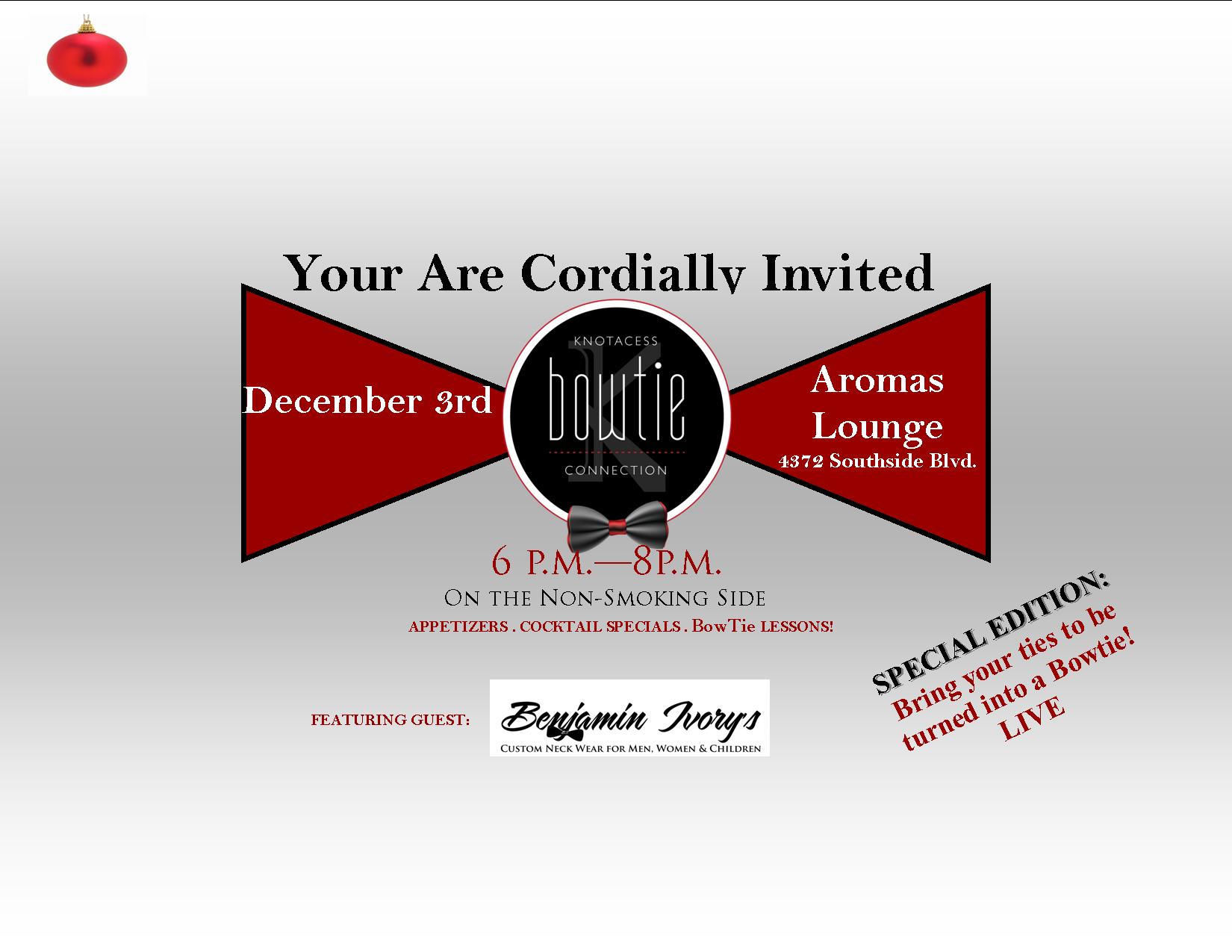 " Bowtie classes available"