The 21-Day Sugar Detox Book Signing - Madison, CT
Madison, CT
Bummer! Sales have ended.
Unfortunately, tickets for this event are no longer on sale.
Event Details
Join me at RJ Julia in Madison, CT for a book signing and Q&A about my new book, The 21-Day Sugar Detox (and of course I'll also take questions about Practical Paleo as well). 
See you there!
Note: All of my books will be available for sale at the shop and it is encouraged that they are purchased there as a thanks to the shop for hosting the event, though it is not required. There will also be copies of Practical Paleo available for sale & signing at this event.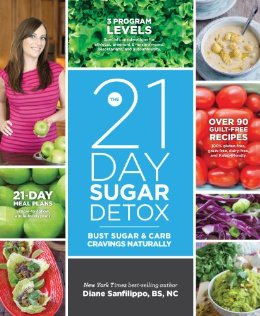 The 21-Day Sugar Detox is a clear-cut, effective, whole-foods-based nutrition action plan that will reset your body and your habits! Tens of thousands of people have already used this groundbreaking guide to shatter the vicious sugar stronghold. Now it's your turn!

Use the easy-to-follow meal plans and more than 90 simple recipes in this book to bust a lifetime of sugar and carb cravings in just three weeks. Three levels of the program make it approachable for anyone, whether you're starting from scratch or from a gluten-free, grain-free, and/or Paleo/primal lifestyle.