TCE Career & Biz ShowUp (LIVE Broadcast) @ http://YouTube.com/user/TheCareerEngineer/live

Multiple Dates
Event Details
JOIN US FOR THE TCE's LIVE "Career & Biz" Broadcast 
 TCE Career & Biz ShowUp
Featuring TCE DC Area Members, Partners & Friends.  
Follow Our SpreeCast Channel Too
---
TCE Broadcast is Sponsored By...
---
---
This Months Showcase:  Washington DC Area
TCE Members, Businesses, Partners and Friends 
---
  TCE Career & Biz Pitch Opportunity:  
o Bring your career or business brand "A Game"
o Pitch Opportunity 40 - 60 second TCE performance based
o TCE Premium Member "Pitches" Get Featured!  
BECOME a TCE  Premium Member 
MEET YOUR TCE DMV HOSTS
---
*The TCE Network is a "No Hustle Zone"
---
 Which means we don't support:  scam artist, secret selling(or net-recruiting promoted as networking), unethical business practices, lousy business dealings, high pressure sales pitches,  hidden business fees, network organizations that hustle versus help, folks who waste our time, ...you get the idea!   It's NOT welcomed here, don't do it, don't try it....we are NOT the right network for you!
Organizer
TCE Career & Business Network Events
TCE Premium Network:  Brings the local to global workforce and marketplace , "Real People", together for networking, business connections, personal empowerment and social enrichment.   
 ..
o  Hidden Career & Biz Opportunities 
o  A vetted Community of Trust & Respect (No Hustle Zone)
o  Over 300 "Local to Global" TCE Career & Biz events
o  REAL Professional Committed to Making Mondays AWESOME!
o  1000+  professionals Have Made CRITICAL Connections.
o  TCE Premium Discounts Saves You Money
o  Career Track, Biz Track & Virtual Memberships (Starts at $40 per year).  
Tuesday, March 6, 2012 - 12:42 PM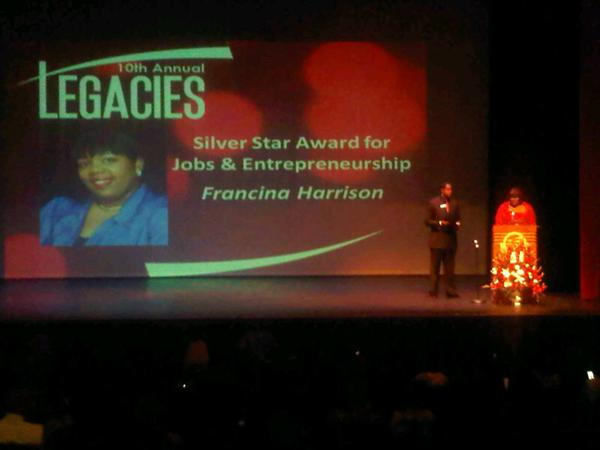 In February 2012,  The Career Engineer (TCE) was awarded Silver Star Legacie Award " Jobs & Entreprenuership" from Urban League of Hampton Roads Young Professionals.  "I remained both honored and humbled by this award and to be in the company with amazing thought leaders and nation builders who stood with me", Francina R. Harrison The Career Engineer.  Each awardee received a letter by Senator Mark Warner sharing congratulations on a job well done!