Talking About The Future of Alternative Fuels with WAOK's Daryl Killian
Atlanta, GA
Bummer! Sales have ended.
Unfortunately, tickets for this event are no longer on sale.
Event Details
TUNE IN!! LEARN about The Future of the Alternative Fuels Industry, and HOW it will EFFECT YOUR everyday LIFE!!
CONNECT from your iPAD, Tablet, Laptop, Cell Phone to CBS Atlanta Radio 1380 or V103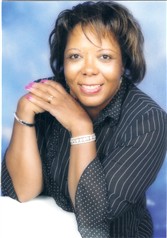 We will be discussing these and many more topics:
Alternative Fuels - "What's in it" for You
How Alternative Fuels ARE "Restoring the Economy" in Your Community.
100,000+ "New Career Titles" in Alternative Fuels
"Who is Benefiting" from Alternative Fuels?

Preparing for the Future "Education in Alternative Fuels"