Supply Chain Sustainability Forum & Networking Luncheon

Tuesday, July 30, 2013 from 8:00 AM to 1:30 PM (EDT)

Rochester, NY
When & Where


Rochester Institute of Technology
Slaughter Hall - CIMS Conference Center
111 Lomb Memorial Drive


Rochester

,

NY

14623


Tuesday, July 30, 2013 from 8:00 AM to 1:30 PM (EDT)
Add to my calendar
Organizer
New York State Pollution Prevention Institute in partnership with Nixon Peabody LLP
2013-07-10 13:29:20

 Jeffrey LaBarge concentrates on various aspects of business and corporate law, with an emphasis on food, beverage and agriculture a long with mergers and acquisitions, commercial transactions, intellectual property law, and federal and state corporate and securities law. In addition, he regularly counsels clients with respect to the legal and business issues involved with developing, protecting, and commercializing intellectual property assets and addressing corporate and securities law issues involved with start-up and emerging companies. He obtained his law degree from Rutgers-Camden School of Law.
2013-07-11 13:20:21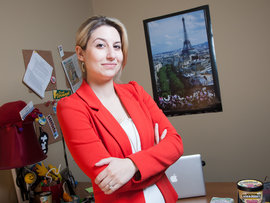 Liz Brenna started Socially Good Business back in September of 2011. She began her career at Ben & Jerry's Headquarters in Vermont and then decided to branch out on her own. Socially Good Business is the first CSR (Corporate Social Responsibility) firm in the area and they are committed to helping for-proit businesses become more socially and enviornmentally responsible. Some of there inititatives include - responsible sourcing, urban agriculture, packaging, community involvement, sustainability, consumer activisim and carbon offsets. Socially Good Business is the first "Benefit Corporation" in Rochester meaning they have met strict enviornmental and social standards. 
2013-07-12 11:07:45

Dominic works in purchasing/contracts for the University at Buffalo, and serves on the University's Environmental Stewardship Committee, as well as the National Association of Educational Procurement's (NAEP) Sustainability Committee. Dominic holds a Master of Science in Supply Chain and Operations Management, and is an Adjunct Instructor teaching supply chain in the University's Graduate School of Management. Dominic is also on the Board of Directors for the Buffalo, NY chapter of the National Association of Purchasing Management.
2013-07-18 11:16:50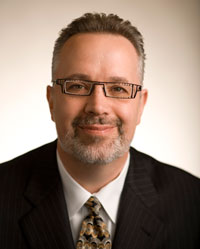 Dan Bena is a man who believes in using the resources and reach of the private sector to make the world a better place, through genuine, strategic, and impactful partnerships that benefit business and society.  He is currently the Head of Sustainable Development for PepsiCo Global Operations, the world's second largest food and beverage company, which serves consumers in more countries and territories than the United Nations has members.  Dan is a liaison between Government Affairs, Public Policy, Communications and Operations to "connect the dots" for impact and develop advocacy and messaging to key stakeholder groups.
2013-07-19 12:17:50

Lawrence J. Gelb is Director, Global Sustainability for Bausch + Lomb, Inc., Rochester, NY.  He is responsible for developing and executing sustainable business strategy including policy, programs, and initiatives that continually reduce the environmental impact of Bausch + Lomb's products, processes, and operations and support the company's mission to help people see better to live better. Bausch + Lomb's sustainable business strategy includes energy, water, and waste management, green building management, sustainable packaging, design for sustainability (D4S), and sustainable supply chain management.
2013-07-24 10:45:46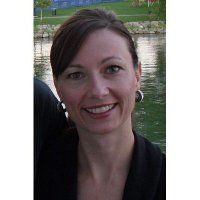 Patricia Donohue is a Senior Pollution Prevention Engineer at the New York State Pollution Prevention Institute (NYSP2I) housed at Rochester Institute of Technology (RIT).  She is responsible for providing technical assistance to industry in an effort to reduce the environmental footprint across the State. In this capacity, Ms. Donohue provides direct hands-on assistance including assessing manufacturing processes and identifying areas for improvement.  She is currently the program manager for NYSP2I's Sustainable Supply Chain & Technology program, assisting companies with supplier program assessments, scorecard responses, and preparation for third-party certifications.
2013-07-24 10:46:28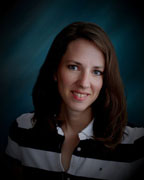 Gael Orr is the Communications Manager for Once Again Nut Butter.  Gael received her Bachelor of Science degree in International Business Management and her Master of Science in Human Resource Development from Rochester Institute of Technology.  She has worked in the field of sales and marketing for 18 years. In conjunction with that, Gael has worked in humanitarian aid and economic development as well as Fairtrade.  Gael is an adjunct faculty member, teaching Economics for the past 10 years, at Genesee Community College.