Storage Valley Supper Club XI

Thursday, February 18, 2016 from 6:00 PM to 9:00 PM (PST)
Event Details
 Thursday February 18th, 6 PM at Dave and Busters, The Great Mall, Milpitas, CA  
Charter
 Our Charter/Purpose is three-fold:
• To promote fellowship among the participants in the storage industry. 
• To provide a informal forum for and to foster the continuing development of storage technology. 
• To Eat, Drink, Be Merry, and Network!

 Because it's ALL about STORAGE!
 Who is eligible to attend participate: 
Anyone with present or past affiliations in the storage arena—including components, drives, systems and software: optical, magnetic, and solid state.
Program
6:00 pm Arrive, Register, Networking, BAR Sponsored by L2Drive!

                                    

7:15 pm Dinner
Fire grilled salmon served over sauteed spinach
Asian glazed chicken drums
(Vegatable Lasagna by special request)
Honey glazed baby carrots
Spicy rice medley
Garlic herb roasted potatoes
Fresh baked rolls with butter
Unlimited coffee, tea and sodas
~8 pm After Dinner Program
THEME: 2016 Advances in Storage
We Now have 4 Outstanding Speakers: Steve Hetzler, IBM; Peter Murray, LoadDynamix; Mario Blandini, SwiftStack and Roger Weeks, HGST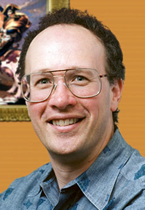 Steve Hetzler, Manager of Cloud Data Architecture, IBM
Performance of Tiered Storage

Steve has developed an extension to the Touch Rate performance metric, enabling its use
for tiered or cached systems. Such systems have a high performance, low capacity front end and a lower performance, high capacity back end. They also have extra degrees of freedom in the system design, such as capacity ratio, line size and hit ratio. The new extension takes these factors into account, and can compute Touch Rate curves for the system as a whole. This makes it possible to analyze the impact of different configurations, such as front and back ends. 
This talk will introduce the technique, and provide examples to illustrate how Touch Rate can be used
Steven R. Hetzler is an IBM Fellow at IBM's Almaden Research Center (San Jose, Calif.), where he manages the Storage Architecture Research group. He is currently focusing on new architectures for creating highly fault tolerant storage systems, iSCSI data storage systems and markets and applications for nonvolatile memories. iSCSI is a protocol for managing storage over IP networks that he initiated within IBM Research and also named. His group wrote the first draft specification, developed the first working iSCSI demonstrations, including the first direct network-attached DVD movie multiplex, and was active in helping develop iSCSI into an industry standard.
A prolific inventor, Hetzler has been issued 35 patents for inventions in a wide range of topics — including data storage systems and architecture, optics, error correction coding and power management. His most notable patents include split-data field recording (issued in 1993) and the No-ID(TM) headerless sector format (issued in 1995), which have been used by nearly all magnetic hard-disk-drive manufacturers for a number of years. He also pioneered the first adaptive power technology for disk drives, which is also widely used in disk drives for mobile computers. Hetzler has received numerous IBM awards for his work, including three Corporate Awards, and a Corporate Environmental Affairs Excellence Award. He is a member of the American Physical Society, a senior member of the Institute of Electronics and Electrical Engineers and a member of the IBM Academy of Technology.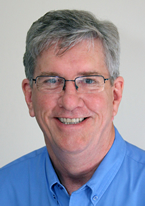 Peter Murray, Technical Evangelist, Load DynamiX, Inc.
Solid State Arrays and the I/O Blender Effect
Effectively testing modern solid state storage arrays, especially those that implement pattern reduction, compression, caching and deduplication, requires new testing methods. Application workloads emulated during testing best demonstrate the performance of these arrays.
Some say that the I/O blender effect makes applications, especially blended hypervisor workloads on a solid state array, appear completely random. However, if this was true, the approaches taken by several Solid State Array vendors would not work.
This talk we will address the I/O blender and how testing that models real applications can give the best indication of how modern arrays perform under pressure.
Peter is a performance testing expert with over 30 years of experience implementing, trouble-shooting, and maintaining secure, fast, and highly available networks and storage systems. In his role as Principal SE/Technical Evangelist, Peter works with customers, prospects, and partners to ensure Load DynamiX storage performance validation products meet market requirements and are used to maximum benefit.
Peter serves as Co-chair of the Storage Networking Industry Association (SNIA) Solid State Storage System Technical Working Group (S4TWG). Peter additionally serves on the SNIA Technical Council.
Prior to Load DynamiX, Peter served on technical teams at network equipment manufacturing companies including F5 Networks, Spirent Communications and Nortel Networks. While at Spirent, Peter was extensively involved with L4-7 stateful device and network testing and has amassed over 20 years of technical experience within the network equipment manufacturing industry and over 10 years in the testing industry.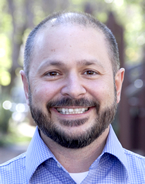 Mario Blandini, Chief Evangelist, SwiftStack, Inc.
Open Source is already good enough for digital storage
If there was a technology area where "good enough" has historically been anything but acceptable, it is storage. Redundancy, reliability, failover, replication, etc... are all things that garnered large investments in proprietary technologies to protect data. Fact: the world's largest storage clouds run on open source software delivered from standard server hardware. This talk will walk through real-world examples of large enterprise companies leveraging the open source approach to storage vs. classic storage to save time, money and resources all while delivering on the SLAs their internal customers demand.
Mario leads marketing at SwiftStack, an San Francisco based software company whose innovations power object storage for Enterprises. Passionate about disruption, Mario has spent more than decade leading marketing teams for Storage technology companies including Brocade, Drobo, and HGST. Prior to the transition, he spent more than a decade deploying storage infrastructure in hands-on technical roles at Rhapsody Networks (now Brocade), Sanrise (now EMC), Adaptec, and the United States Marine Corps.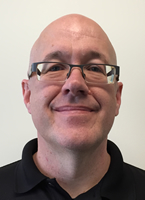 Roger Weeks, Product Marketing Manager, HGST
Object Storage and Media Archives
Media production is experiencing a number of changes. Some of them are evolutionary: higher frame rates, higher resolutions, higher storage capacities.
Some of them are changing the entire face of media consumption – people are consuming media on an ever increasing number of devices.
Some of them are changing the media production workflow entirely: going tapeless, automation of workflows, leveraging cloud compute resources.
For organizations that need to have a long term media archive for production, for monetization, for analytics, object storage and erasure coding are providing the capabilities necessary to manage and preserve digital media while making it easily accessible.
Roger Weeks has been in and around data centers for over 20 years. He has a wide background in systems, networking, wireless, security, and storage, and has worked on all three sides of the technology triangle: vendors, resellers, and customers. He is a published author, having written two books on wireless networking for O'Reilly Media. For the past several years he has been focused on scalable cloud infrastructure and object storage. He is currently a Product Marketing Manager for HGST's Cloud Infrastructure Business Unit.
 ~9 pm Meeting Ends
Questions: Contact Ron Dennison: Ron@RonDennison.com or Tom Coughlin: Tom@TomCoughlin.com
When & Where

Dave and Busters
940 Great Mall Drive
Milpitas, CA 95035


Thursday, February 18, 2016 from 6:00 PM to 9:00 PM (PST)
Add to my calendar
Organizer
Entertainment Storage Alliance
As our EntertainmentStorage.org logo reveals, entertainment and consumer storage creates a unified driving force behind the creation, distribution, and reception of digital content.  To illuminate the unifying presence of digital storage in liberating humankind's overall creativity and enjoyment and enhancing social and economic development, we refer to  "The Cosmic Wheel of Storage Karma."  We hope that you will give our wheel a spin by joining our storage and entertainment community! If you are a corporation or organization that could benefit from association and exposure on our site please contact us regarding site sponsorship at sponsors@entertainmentstorage.org
Storage Valley Supper Club XI