Storage Valley Supper Club X

Thursday, August 13, 2015 from 6:00 PM to 9:00 PM (PDT)
Event Details
 Thursday August 13th, 6 PM at Dave and Busters, The Great Mall, Milpitas, CA  
Charter
 Our Charter/Purpose is three-fold:
• To promote fellowship among the participants in the storage industry. 
• To provide a informal forum for and to foster the continuing development of storage technology. 
• To Eat, Drink, Be Merry, and Network!

 Because it's ALL about STORAGE!
 Who is eligible to attend participate: 
Anyone with present or past affiliations in the storage arena—including components, drives, systems and software: optical, magnetic, and solid state.
Program
6:00 pm Arrive, Register, Networking, BAR Sponsored by Storiant!

                                    

7:15 pm Dinner
Fire grilled salmon served over sauteed spinach
Asian glazed chicken drums
(Vegatable Lasagna by special request)
Honey glazed baby carrots
Spicy rice medley
Garlic herb roasted potatoes
Fresh baked rolls with butter
Unlimited coffee, tea and sodas
~8 pm After Dinner Program
THEME: New Advances in Solid State Storage
SPEAKERS (Please contact Tom Coughlin or Ron Dennison if you wish to join the program)
The panel after the talks will certainly discuss Intel/Micron's 3D XPoint™ technology!
1. Rob Peglar, Vice President of Advanced Storage, Micron Technology, Inc.
"Advancements in NAND Flash – 3D NAND Development"
This short talk will cover current NAND flash development, in particular 3D (aka "vertical") NAND and its potential to disrupt several market segments which currently use NAND in various packaging/forms (e.g. raw NAND, modules, SSDs)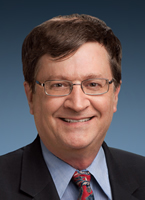 Rob Peglar is Vice President of Advanced Storage at Micron Technology, Inc. A 38-year industry veteran and published author, he leads efforts in advanced storage systems strategy, leads executive-level planning for the Storage Business Unit with key customers and partners worldwide, and defines future storage offering portfolios incorporating Micron technology. He serves on Board of Directors of the SNIA and is the former co-chair of the SNIA Analytics and Big Data Committee and the SNIA Tutorials, and former director in the SNIA Solid State Storage Initiative. He serves as an advisor to the Flash Memory Summit. He has extensive experience in data management and analysis, high-performance computing, non-volatile memory, distributed cluster architectures, filesystems, I/O performance optimization, cloud storage, replication and archiving strategy, networking protocols, storage virtualization, and is a sought-after speaker and panelist at leading storage and cloud-related seminars and conferences worldwide. He was named an EMC Elect in 2014 and 2015. He was one of 25 senior executives worldwide selected for the CRN 'Storage Superstars' Award in 2010.
Prior to joining Micron in February 2015, Mr. Peglar was Chief Technology Officer, Americas at EMC Isilon for four years. Prior to EMC, he was a Senior Fellow and Vice President of Technology at Xiotech for eleven years. Prior to Xiotech, he held key technology specialist and engineering leadership positions over a ten-year period at StorageTek and its subsidiary, Network Systems Corporation. Prior to StorageTek, he held engineering development and product management positions for a decade at Control Data and its supercomputer division, ETA Systems.
Mr. Peglar holds the B.S. degree in Computer Science from Washington University, St. Louis Missouri, and performed graduate work at Washington University's Sever Institute of Engineering. His research background includes memory optimization, distributed systems, I/O performance analysis, queuing theory, parallel systems architecture and OS design, file systems & storage networking protocols, clustering algorithms and virtual systems communication.
2. Terry Hulett, Vice President, Systems Engineering & GM Systems Solutions Group, Everspin Technologies, Inc.
"The New Class of Fastest Enterprise SSDs"
What could you do with non-volatile memory pushing 1 Million IOPs? How about 10 Million? With recent advancements in memory controller technology, complemented with the world's fastest non-volatile memory, engineers will soon be able to rethink how they build persistence and data integrity into their storage systems. As drive capacities and throughput increase, so increases the size and complexity of a persistent cache solution. Imagine never having to worry about super capacitors, wear leveling, and power-loss circuitry in the same way again. Terry Hulett's Systems Solutions Group has taken the world's first Spin Torque MRAM and build an NVMe drive that is reaching towards 10 Million IOPs… and with Everspin's 1Gb+ densities and perpendicular spin torque MRAM at GLOBALFOUNDRIES right around the corner, the world is aiming for a whole new class of SSDs based on MRAM.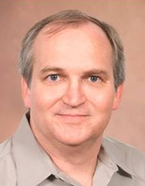 Terry Hulett is Vice President, Systems Engineering & GM Systems Solutions Group at Everspin Technologies, Inc. Terry and his team are responsible for growing Everspin's capabilities and business strategy as a world class solutions provider, developing the expended memory ecosystem for spin torque MRAM, and accelerating the success of customers integrating ST-MRAM in their storage and memory applications. Previously, as a Strategic Planner at Intel, Terry was responsible for strategies for high end networking products and server class CPUs. Terry has a background in Architecture, HW & SW Development and Operations on products like leading edge network controllers and leading edge CPUs. He was a member of the original 68000 design team at Motorola. Prior to Intel he held several Engineering Executive roles at NetEffect, Banderacom, Si Solutions and AMD.
3. Dennis Martin, Founder and President, Demartek
Enterprise Flash Storage Demands Faster Interfaces
We all know that flash storage is fast, but what about the rest of the enterprise infrastructure? Dennis Martin, President of Demartek, will discuss his experiences with testing enterprise flash storage and provide a glimpse into new and upcoming interfaces that can help take advantage of the benefits of flash storage.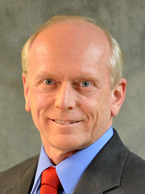 Dennis Martin is the founder and President of Demartek, an analyst firm focused on validation and performance testing of data center products. Demartek has its own fully equipped, modern test lab with the features required to emulate today's data centers. Its widely recognized reports cover products and technologies from both well-known vendors and startups, including Brocade, Cisco, Dell, EMC, Emulex, Fusion-io, HP, IBM, Intel, NetApp, Nimbus Data, QLogic and others. Demartek also produces popular industry references, including its "Storage Interface Comparison" covering every interface used by storage systems and its "SSD Deployment Guide" that explains everything you need to know to deploy flash-based storage systems in the datacenter. Dennis' commentary "Horses, Buggies and SSDs" is a must-read for getting the long-term view of flash and other non-volatile storage technologies. Dennis is frequently quoted in the press (in such outlets as TechTarget, Market Watch, and Street Insider) on such topics as best practices for deploying SSD technologies and analyzing performance claims for all-flash arrays. A 35-year veteran of the technology industry, Dennis was previously a Senior Analyst with Evaluator Group and a marketing and engineering executive with StorageTek. He has been a Microsoft storage MVP since 2005.
When he is not deploying, testing, or speaking about SSD technologies, Dennis enjoys playing racquetball.
Mark Webb, Analyst and Advisor, MKW Ventures Consulting
3D NAND Cost Projections 
3D NAND is one the most popular topics as it allows NAND scaling to continue in density and cost for several more generations. We look at 2D vs 3D NAND costs, project future cost improvements in wafer cost and yield and model impact of TLC and additional layers for multiple reported devices. We also look at comparisons to Alternative Non-Volatile memories for cost.
Mark Webb is analyst and advisor at MKW Ventures Consulting LLC. His focus areas today are memory scaling and cost models, component and system manufacturing, and business development. Mark was previously Manufacturing Director in the NVM Solutions Group at Intel Corporation from 2008-2012 responsible for all aspects of component and system manufacturing. Mark was Product Quality and Reliability Manager at IM Flash Technologies from 2006-2008 responsible for NAND manufacturing and products at the company's flagship Fab in Lehi, Utah. From 1989 to 2006, Mark held a variety of positions at Intel Corporation in Device Engineering, Process Integration, and Product Engineering Management. Mark has 25+ years of experience in Product Engineering and Manufacturing in wafer fab, components and systems.
 ~9 pm Meeting Ends
Questions: Contact Ron Dennison: Ron@RonDennison.com or Tom Coughlin: Tom@TomCoughlin.com
When & Where

Dave and Busters
940 Great Mall Drive
Milpitas, CA 95035


Thursday, August 13, 2015 from 6:00 PM to 9:00 PM (PDT)
Add to my calendar
Organizer
Entertainment Storage Alliance
As our EntertainmentStorage.org logo reveals, entertainment and consumer storage creates a unified driving force behind the creation, distribution, and reception of digital content.  To illuminate the unifying presence of digital storage in liberating humankind's overall creativity and enjoyment and enhancing social and economic development, we refer to  "The Cosmic Wheel of Storage Karma."  We hope that you will give our wheel a spin by joining our storage and entertainment community! If you are a corporation or organization that could benefit from association and exposure on our site please contact us regarding site sponsorship at sponsors@entertainmentstorage.org
Storage Valley Supper Club X