Storage Valley Supper Club VII

Thursday, August 7, 2014 from 6:00 PM to 9:00 PM (PDT)

Milpitas, CA
Event Details
 Thursday August 7th, 6 PM at Dave and Busters, The Great Mall, Milpitas, CA  
Charter
 Our Charter/Purpose is three-fold:
• To promote fellowship among the participants in the storage industry. 
• To provide a informal forum for and to foster the continuing development of storage technology. 
• To Eat, Drink, Be Merry, and Network!

 Because it's ALL about STORAGE!
 Who is eligible to attend participate: 
Anyone with present or past affiliations in the storage arena—including components, drives, systems and software: optical, magnetic, and solid state.
Program
6:00 pm Arrive, Register, Networking, BAR Sponsored by Contour Semiconductor

7:15 pm Dinner
Fire grilled salmon served over sauteed spinach
Asian glazed chicken drums
(Vegatable Lasagna by special request)
Honey glazed baby carrots
Spicy rice medley
Garlic herb roasted potatoes
Fresh baked rolls with butter
Unlimited coffee, tea and sodas
~8 pm After Dinner Program
New Directions in Solid State Storage!
Will include HILITES and Key Speakers from the Flash Memory Summit which concludes on the same day. [The program is currently being defined. Contact Tom or Ron if you would like to participate]
SPEAKERS
Saul Zales, Chief Executive Officer, Contour Semiconductor and Scott Cleland, Senior Director of Product Marketing, Violin Memory
Sol Zales will talk about "Contour Semiconductor Attacks NVM Costs"
Existing non-volatile memory technologies are reaching their scaling limits and not keeping pace with the reliability and system-level performance needs of new applications like smartphones and solid-state disks. Most innovators have chosen to focus on the memory element; exploring resistive, magnetic and even carbon nanotube technologies.
From 2000 - 2010, Phase-Change technology was considered by many to be the likely replacement for NAND. Both Micron and Samsung produced NOR-interface PCM devices, targeted at feature phone applications. PCM offers significant technology advantages, including; endurance and retention orders of magnitude greater than NAND and scaling demonstrated to 6nm. While the industry talks about 3D NAND, ReRAM and MRAM, PCM R&D continues at all major memory manufacturers.
PCM's path to greatness stalled with the advent of smartphones and additionally, production cost challenges. However, new approaches to PCM implementation combined with solid-state storage, the Internet of Things and wearable technologies are especially well suited for PCM and emerging memory manufacturers.
Solid-state storage developers have dealt with NAND's declining endurance curve, increased errors and page / block mismatch by increasing the sophistication (and cost) of their controllers, as well as overprovisioning NAND, using higher performance (and cost) eMLC, or both. In this application, PCM would serve to reduce the load on the controller and likely reduce overprovisioning.
Contour engineers have created a cross-point 4F2 cell that achieves low programming current with no cell disturb, all in less than 15 mask layers and 350 process steps; approximately 1/3 that of traditional NAND. Our technology allows a significant savings in capital equipment cost and increased throughput in a given fabrication facility, along with a substantial reduction in die cost as compared to NAND flash memory on an equivalent technology node.
Scott Cleland will discuss "Apps in a Flash; Why Storage Is Good for Your Business"
Decades ago we moved from tape to disk. With the deluge of data being processed today enterprises are feeling the pressure both in time and resources to process data, build reports and operate their business better. Scott Cleland, senior director of product marketing of Violin Memory, will discuss how all-flash systems can ease the squeeze in the application layer for the enterprise datacenter. Learn how flash is radically increasing application performance while dramatically decreasing operational expenses and why flash is at the economic tipping point for broader adoption. 
BIOGRAPHIES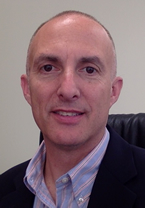 Saul Zales, Chief Executive Officer, Contour Semiconductor
Saul has 30 years of experience in all management aspects of the semiconductor industry, including engineering, high volume manufacturing relationships, marketing, business management, equity investments and licensing. Saul previously served as executive vice president of corporate business development at Fusion-IO, Inc. and was vice president and general manager of corporate development at Numonyx B.V. prior to that company's acquisition by Micron. Saul was also at Intel Corporation for twenty-four years, last serving as director of its flash memory business, where he guided the company's flash technology joint ventures, joint development programs and technology licensing. Saul has a degree from the University of Pennsylvania.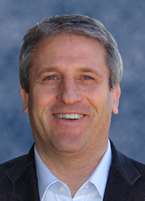 Scott Cleland, Senior Director of Product Marketing, Violin Memory
Scott Cleland is Senior Director of Product Marketing for the pioneer in all-flash arrays, Violin Memory. With 30 years of engineering and marketing experience in flash, disk and tape storage, he enjoys a rich environment of storage IP and focus. Previously, Cleland served as Director of Enterprise product marketing at Fusion-io, lead the worldwide LSI storage channel, was the director of worldwide marketing for Adaptec and prior to that spent six years at AMCC's 3ware storage division. Cleland also served as director of product marketing and technical marketing for IBM's Mylex storage division, and previously held marketing and engineering positions at Archive, Exabyte, BusLogic and Conner Peripherals.
~9 pm Meeting Ends
Questions: Contact Ron Dennison: Ron@RonDennison.com or Tom Coughlin: Tom@TomCoughlin.com
When & Where


Dave and Busters
940 Great Mall Drive


Milpitas

,

CA

95035

Thursday, August 7, 2014 from 6:00 PM to 9:00 PM (PDT)
Add to my calendar
Organizer
Entertainment Storage Alliance
As our EntertainmentStorage.org logo reveals, entertainment and consumer storage creates a unified driving force behind the creation, distribution, and reception of digital content.  To illuminate the unifying presence of digital storage in liberating humankind's overall creativity and enjoyment and enhancing social and economic development, we refer to  "The Cosmic Wheel of Storage Karma."  We hope that you will give our wheel a spin by joining our storage and entertainment community! If you are a corporation or organization that could benefit from association and exposure on our site please contact us regarding site sponsorship at sponsors@entertainmentstorage.org