Storage Valley Supper Club VI

Tuesday, May 13, 2014 from 6:00 PM to 9:00 PM (PDT)

Milpitas, CA
Event Details
Tuesday May 13th, 6 PM at Dave and Busters, The Great Mall, Milpitas, CA  
Charter
 Our Charter/Purpose is three-fold:
• To promote fellowship among the participants in the storage industry. 
• To provide a informal forum for and to foster the continuing development of storage technology. 
• To Eat, Drink, Be Merry, and Network!

 Because it's ALL about STORAGE!
 Who is eligible to attend participate: 
Anyone with present or past affiliations in the storage arena—including components, drives, systems and software: optical, magnetic, and solid state.
Program
6:00 pm Arrive, Register, Networking, BAR Sponsored by Brian Berg, Coughlin Associates, and Lee Stein ;-)
7:15 pm Dinner
Fire grilled salmon served over sauteed spinach
Asian glazed chicken drums
(Vegatable Lasagna by special request)
Honey glazed baby carrots
Spicy rice medley
Garlic herb roasted potatoes
Fresh baked rolls with butter
Unlimited coffee, tea and sodas
~8 pm After Dinner Program
Opportunities for New Memories!
Speakers include Tom Coughlin, Coughlin Associates; Ed Grochowski, Computer Storage Consultant; and Rajiv Ranjan, Avalanche with Q&A Panel at the end
Tom and Ed will review Coughlin Associates new report covering technology developments on new and emerging storage and memory technologies and the impact on manufacturing and test equipment. New solid state storage products will impact the digital storage hierarchy including hard disk drives and flash memory. 
Rajiv will talk about Advances in STT-MRAM
STT-MRAM is a non-volatile memory that delivers high-speed, utilizes low-power and has unlimited endurance. Avalanche Technology is developing STT-MRAM for stand-alone and embedded products as well as system-level storage solutions. STT-MRAM is ideally suited for SOC products for mobile applications, high-performance SSDs as well as future internet-of-things (IoT) products. This presentation will also highlight the key differentiation with other existing and upcoming NVMs.
BIOGRAPHIES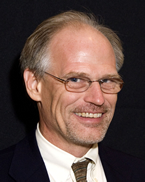 Tom Coughlin, President, Coughlin Associates

Tom Coughlin has worked for over 35 years in the data storage industry at numerous companies.  He has over 1000 publications and six patents.  Tom is active with the IEEE, SMPTE, IDEMA, and other professional organizations. is the founder and organizer of the Annual Storage Visions Conference, a partner to the annual Consumer Electronics Show as well as the Creative Storage Conference. Coughlin Associates provides market and technology analysis as well as data storage technical and market consulting.  For more information go to www.tomcoughlin.com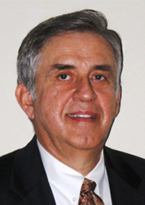 Ed Grochowski, Computer Storage Consultant
Ed Grochowski is a well known speaker on storage technology. He has a 50+ year career association with the computer industry, 41 of which were with IBM. Ed worked at the IBM Almaden Research Center where his interests included hard disk drive and component evolutionary trends. Ed's charts are frequently used to describe HDD and storage progress by numerous industry presenters at many conferences. He holds twelve patents and has authored and presented numerous articles on HDD, Flash memory and component technologies. Ed served as Executive Director of DISKCON and the Symposium series for many years. He was a long time coordinator of the 4K-byte sector standards committee, and is a member of the IEEE. For more information see http://edwgrochowski.com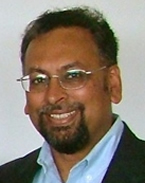 Rajiv Ranjan, Chief Technical Officer, Avalanche Technology
Dr. Rajiv Ranjan is co-founder and Chief Technology Officer at Avalanche Technology, a developer and manufacturer of STT-MRAM and related System Solution products. Rajiv has more than 25 years experience in the data storage industry and has worked in technical and management positions at Seagate, Komag and Control Data. Rajiv has been issued more than 100 US patents on HDD, storage and memory related technologies.  Twitter @rajivyranjan http://www.avalanche-technology.com
~9 pm Meeting Ends
Questions: Contact Ron Dennison: Ron@RonDennison.com or Tom Coughlin: Tom@TomCoughlin.com
When & Where


Dave and Busters
940 Great Mall Drive


Milpitas

,

CA

95035

Tuesday, May 13, 2014 from 6:00 PM to 9:00 PM (PDT)
Add to my calendar
Organizer
Entertainment Storage Alliance
As our EntertainmentStorage.org logo reveals, entertainment and consumer storage creates a unified driving force behind the creation, distribution, and reception of digital content.  To illuminate the unifying presence of digital storage in liberating humankind's overall creativity and enjoyment and enhancing social and economic development, we refer to  "The Cosmic Wheel of Storage Karma."  We hope that you will give our wheel a spin by joining our storage and entertainment community! If you are a corporation or organization that could benefit from association and exposure on our site please contact us regarding site sponsorship at sponsors@entertainmentstorage.org