Storage Valley Supper Club IX

Thursday, April 30, 2015 from 6:00 PM to 9:00 PM (PDT)
Event Details
 Thursday April 30th, 6 PM at Dave and Busters, The Great Mall, Milpitas, CA  
Charter
 Our Charter/Purpose is three-fold:
• To promote fellowship among the participants in the storage industry. 
• To provide a informal forum for and to foster the continuing development of storage technology. 
• To Eat, Drink, Be Merry, and Network!

 Because it's ALL about STORAGE!
 Who is eligible to attend participate: 
Anyone with present or past affiliations in the storage arena—including components, drives, systems and software: optical, magnetic, and solid state.
Program
6:00 pm Arrive, Register, Networking, BAR Sponsored by Connected Data!
                                                                                            

7:15 pm Dinner
Fire grilled salmon served over sauteed spinach
Asian glazed chicken drums
(Vegatable Lasagna by special request)
Honey glazed baby carrots
Spicy rice medley
Garlic herb roasted potatoes
Fresh baked rolls with butter
Unlimited coffee, tea and sodas
~8 pm After Dinner Program
SPEAKERS
1. Geoff Barrall, Founder & CEO of Connected Data 
Is It Really All Going to the Cloud?
Recent research shows that almost 50% of employees in large companies are bypassing traditional files servers and using Dropbox without IT¹s permission. Increasingly mobile workforces and privacy issues with public cloud have put pressure on IT departments to find solutions that satisfy both end user demands and corporate policies. This ³IT Dilemma² is giving rise to a new class of private cloud storage appliances that deliver the simple sync, access and share solution that users want on private devices that companies own and control.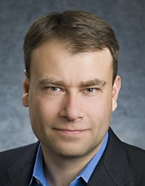 Geoff Barrall has over 20 years of experience as an entrepreneur, investor and executive. He has founded over six companies and is currently serving on the board of several companies from startup to publicly traded. Prior to Connected Data, Geoff was the founder and CEO of Data Robotics. He drove the design and development of Drobo, one of the most widely recognized brands in digital storage. He grew sales to a $40M annual run rate within ten quarters of initial product launch. Geoff was also the founder and CTO of BlueArc, which was sold to Hitachi Data Systems in 2011.
Geoff Barrall earned his PhD in Cybernetics at The University of Reading.
2. Geoff Stedman, Senior Vice President, StorNext Solutions
 Don't Cloud your Vision: It's the Workflow that Matters 
While the cloud is clearly transforming traditional IT strategies, it has played a limited role for organizations with complex data-intensive workflows, including the production and distribution of high-resolution video. These demanding workflows require reliable, secure, high-performance infrastructure that is tightly integrated with applications, which few cloud offerings provide. What's more, the inherent latency of the cloud and the significant costs that can arise in accessing large amounts of data in the cloud can create challenges in managing what content is stored there. Stedman will discuss how media and entertainment organizations can overcome these obstacles by taking a workflow-centric approach to the cloud.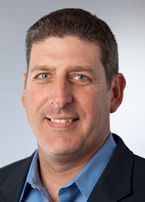 Geoff Stedman is Quantum's senior vice president of StorNext Solutions, focused on expanding the company's leadership in scale-out storage solutions across current and new vertical markets. Stedman has a broad range of storage experience and has held a number of executive positions leading go-to-market strategy and execution. Before joining Quantum in March 2014, he was head of marketing at Tintri, where he played a key role in helping the company achieve record revenue growth. Prior to Tintri, Stedman spent two years as senior vice president of marketing and general manager, Storage Business Unit at Harmonic, which he joined in conjunction with the company's acquisition of Omneon. In addition to leading corporate marketing activities at Harmonic, Stedman oversaw product and market development for the Omneon MediaGrid storage product line. Before the acquisition, he served as Omneon's senior vice president of worldwide marketing for seven years. Earlier in his career, Stedman held marketing positions at SonicWALL, Aladdin Knowledge Systems, Preview Systems and Silicon Graphics.
3. Gleb Budman, CEO and co-founder, Backblaze 
Scaling to a Zettabyte of Cloud Storage, On a Budget
How do you build a cloud storage system that can store a zettabyte of data, without breaking the bank? Backblaze has designed it's own hardware and software and currently stores over 150 petabytes of data. In this presentation, Gleb will share the hardware design, which the company open-sourced; the newly announced Vault software; and the approach to scaling to a zettabyte.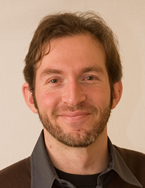 Gleb Budman is CEO and co-founder of Backblaze, a leading cloud backup service that automatically backs up unlimited computer data for $5 per month per computer. Gleb bootstrapped Backblaze to millions in revenue and profitability. Previously, Gleb led the product teams from pre-funding through acquisition at Kendara and MailFrontier, and founded three prior companies. He received his B.S. in mechanical engineering and MBA from Berkeley, has been a speaker at GigaOm Structure, SNIA, and Massive Storage Systems Technology conference; profiled by Inc. and Forbes; was a mentor for Founders Institute and Teens in Tech; and holds 5 patents on security. @GlebBudman  
4. Chi-lin Tom, VP Sales and Marketing, Memoright 
Enhancement of Cloud Storage Architecture
Due to the cost considerations, about 90% of current Storage solutions are Hybrid Arrays instead of HDD only. However most of them use SAS Backplanes where the HBA (Host Bus Adaptor) becomes quickly a bottleneck and contention point. Another drawback of this approach is that some HDD slots (typically 4) are reserved for SSD. If a PCIe switch module with Native PCIe NVMe M.2 SSD is used instead, then those HDD slots can be plugged in with HDD for providing additional storage space. The performance is dramatically improved because M.2 latency is much lower than the one of SATA SSD. Furthermore, because switching provides full duplex data paths in parallel to SAS HBA traffic caching algorithms can realize their complete potential. Similarly in Cloud environment, virtualization software often is starved for IOPs and PCIe pass-through can improve the CPU utilization from the average 30% to the desired 75%.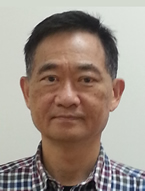 Chi-Lin Tom has 30 years of experience in Telecommunication, Networking and Memory/Storage industries. He is currently with Memoright, a leading SSD provider, as VP of Sales and Marketing. He is focusing on expanding company's position to Storage solution provider with new Storage Appliance products and solutions. Prior to Memoright, he was General Manager of PTI Global, a US division of Pretec Flash Memory products. He has worked in Engineering for 20 years before moving to marketing and sales.
~9 pm Meeting Ends
Questions: Contact Ron Dennison: Ron@RonDennison.com or Tom Coughlin: Tom@TomCoughlin.com
When & Where

Dave and Busters
940 Great Mall Drive
Milpitas, CA 95035


Thursday, April 30, 2015 from 6:00 PM to 9:00 PM (PDT)
Add to my calendar
Organizer
Entertainment Storage Alliance
As our EntertainmentStorage.org logo reveals, entertainment and consumer storage creates a unified driving force behind the creation, distribution, and reception of digital content.  To illuminate the unifying presence of digital storage in liberating humankind's overall creativity and enjoyment and enhancing social and economic development, we refer to  "The Cosmic Wheel of Storage Karma."  We hope that you will give our wheel a spin by joining our storage and entertainment community! If you are a corporation or organization that could benefit from association and exposure on our site please contact us regarding site sponsorship at sponsors@entertainmentstorage.org