Step by Step Seminar In Starting A Marijuana Collective

Daily Event: 10:00 AM to 4:20 PM (PDT)
Event Details
Starting a business in cannabis:
If you would like to start a Marijuana Dispensary, Non-Profit Collective, Marijuana Delivery Service, Marijuana Co-op and Marijuana Grow Operation, these classes are for you.  Learn from expert lawyers that help people start Medical Marijuana Dispensaries and Non-Profit Medical Marijuana Collectives everyday.
Objective #1:  State Specific Medical Marijuana Laws & Operator Requirements to Start a Business
Objective#2:   Decide what type of business to start, compare different types of careers.
Objective #3:  Create step-by-step plan to start your business.
Marijuana business licenses.
Marijuana business

permits

and other marijuana business paper work needed.

Where is the best

locations to open your business

.

What to write and what not to write on business application and where to go.

Not for Profit, "C" Corporation and Non-profit Mutual Benefit Corporation options.

Difference between Medical Marijuana Business and Agricultural Marijuana Business.

We'll answer the question "How will I make money if it's a non-profit?"

How to facilitate transactions.

Bookkeeping and paying taxes.

General Liability Insurance to cover your business and crop.

Merchant account services for your business.

Pros and Cons of retail, delivery and grow operations.

Advertising strategies.

How much money is needed to start.
You will also get(all forms are necessary to run your business): 
California Non-Profit Collective form (you need this to get in business).
Marijuana Collective "Membership Agreement".

"Authorization to Transport"

medical marijuana

.

"Authorization to Cultivate" medical marijuana.
Cultivation:
Take lessons from professional growers.
 Objective: learn how to produce medicine flowers from starter plants through harvest.
    Get started and produce your own medicine.
    Learn to grow indoors, outdoors and hydroponics.
    Instructions for watering, lighting, ventilation, cycles.
    Equipment that will be needed.
    Learn how to grow Indoor and outdoor, as well as hydroponic.
    Detailed instructions on pest control smell abatement, security, pH balance, and drying/curing.
Visit 420 College for more information and enrollment.  Cilck here.


Have questions about Step by Step Seminar In Starting A Marijuana Collective?
Contact 420 College
Where
18341 Sherman Way
#207
Los Angeles, CA 91335


Daily Event: 10:00 AM to 4:20 PM (PDT)
Add to my calendar
Organizer
420 College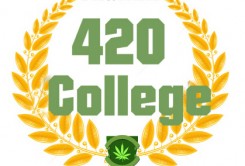 420 College is the premier medical marijuana business school in California.  We've been helping people find a new career in America's most exciting marijuana industry since March of 2009.  We've been holding live seminars and consultations across California in Sacramento, Los Angeles, Ventura, Fresno, San Francisco, Oakland, San Diego, Riverside and many more.

We offer different courses to suit everyone's individual needs.  We also have ready medical marijuana collectives for sale. 


We are also offering detailed 1-On-1 Consulting courses on how to start a non-profit marijuana collective and grow room set ups, you can even contract us to cultivate medicine for you for your collective (California Only), get the details (click here for more information).
Online Video Seminars on stating a marijuana collectives in California are also available if you can not make it out to a live seminar (click here for more information).
Our Live Seminar focuses on starting a business and cultivation with medical marijuana.
Step by Step Seminar In Starting A Marijuana Collective