| | |
| --- | --- |
| State of the Arts Conference: Engaging New Audiences & Arts Advocacy Day | |
Event Details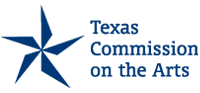 State of the Arts Conference: Engaging New Audiences (Thursday & Friday)

Arts organizations, artists, arts administrators and board members are encouraged to mark their calendars for the State of the Arts Conference: Engaging New Audiences to be held in Austin January 29 – 30, 2015. The conference kicks off at 9 AM on Thursday and concludes at just past noon on Friday.  There is an opening reception on Wednesday evening from 5 PM to 8 PM.

Hosted by the Texas Commission on the Arts and the Texas Cultural Trust, the conference will feature information of importance to the arts industry in Texas. Topics range from building new audiences to gaining financial stability, from using social media to effective marketing, and from arts education to ADA compliance.

One of the highlights of the conference will be a keynote from LaPlaca Cohen on a national study that focuses on visual arts and performing arts audiences.  It goes into depth about the perceptions, motivators, and obstacles to attracting and engaging new audiences by age group. State of the Arts Conference: Engaging New Audiences will bring together experts in the areas of marketing, fundraising, board development, strategic planning, and more to help you attract and engage new audiences.

There will also be keynote presentations, interactive break-out sessions and lots of opportunities for networking.  Click here to see the full conference agenda. Click here to read about the speakers and performers.

Due to the economic climate, TCA has worked to make this event truly affordable.  The two-day conference is just $75.  The room block at the conference hotel  (Sheraton Austin Hotel at the Capitol) is full.  
Here are some nearby hotels:
LaQuinta at the Capitol (.2 miles from hotel)
Hilton Garden Inn (.6 miles from hotel)
Super 8 Motel (.3 miles from hotel)
Hampton Inn- Downtown/Convention Center (.8 miles from hotel)
Doubletree Hotel (.9 miles from hotel)
Hampton Inn- Lavaca (1.2 miles from hotel)
The conference and pre-conferences are all full.  We will not able accept walk-up registrations.  We have a waiting list (if you want to get on it: 512/463-5535).  If you are registered and not able to come to conference, please let us know so we can give your slot to someone else.
....................................................................................................................................................
Pre-Conferences  (Wednesday)
Arts Education - 

networking meeting to discuss major initiatives around the state

College Arts -

networking meeting to dicsuss current issues at

Colleges of Fine Arts

Cultural Districts -

networking meeting to discuss current issues at TCA Cultural Districts



These three pre-conference meetings will take place from 3:00 PM to 5:00 PM.  They will be followed by an evening reception hosted by the Texas Cultural Trust from 5-8 PM.
....................................................................................................................................................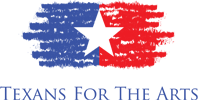 Texans for the Arts - Arts Advocacy Day with Capitol Visits  (Wednesday)
Thank you for your interest in participating in Texans for the Arts 2015 Arts Advocacy Day.  Our capacity is now full (at our event venue) and we are sorry we can't accept any more registrants.  However we would like to support your interest in arts advocacy.
Please email Ann S. Graham, Executive Director of Texans for the Arts at info@texansforthearts.com and ask to be kept apprised of our Arts Advocacy Day efforts including possibly attending legislative visits.  In addition, we will welcome your involvement in our advocacy work throughout the legislative session and all year long.  We will provide you with information on how you can make sure your voice is heard!  Thank you!
- - - - -
Arts Advocacy Day on Wednesday, January 28, 2015 is a day not to be missed, starting at 11 AM with orientation and training followed by afternoon visits to State legislators and an evening reception hosted by the Texas Cultural Trust from 5-8 PM.
As a kick-off to the TCA Conference, Texans for the Arts' Arts Advocacy Day demystifies arts advocacy and sets attendees off on productive and rewarding visits with their legislators at the State Capitol.  As artists, arts administrators, board members, and citizens interested in the arts, you are already advocating every day through your work.  Join us at Arts Advocacy Day to learn how to put your passion about the arts into constructive and informative advocacy, through orientation, training, role-playing and more.  Plus, TFA will provide materials for you to leave with your legislators on the issues most important to all of us: increasing public support for the arts.  Arts Advocacy Day is a day of camaraderie and empowerment!  The $25 registration fee for Arts Advocacy Day includes lunch, training, legislative visits and an evening reception.  Updates on speakers and the Arts Advocacy Day 2015 agenda will be posted at www.texansforthearts.com 
Hotel rates at the Sheraton Austin Hotel at the Capitol for Tuesday, January 27, 2015 are $239 single or double.  Reservations may be made by calling (512) 478-1111 or emailing Reservations Coordinator Lauren at lwendorf@sheratonaustinhotel.com or going to: https://www.starwoodmeeting.com/Book/StateoftheArts  (Note the TCA Conference has different room rates, see State of the Arts Conference for details.)
Organizer
Texas Commission on the Arts & Texans for the Arts/Texas for the Arts Foundation

Texas Commission on the Arts (TCA) is a State agency that advances our state economically and culturally by investing in a creative Texas. TCA supports a diverse and innovative arts community in Texas, throughout the nation and internationally by providing resources to enhance economic development, arts education, cultural tourism and artist sustainability initiatives.

..........................................................


Texans for the Arts (TFA) is a highly effective, non-partisan statewide arts advocacy organization that provides coordinated information about legislative activity related to arts issues and organizes advocacy efforts in order to protect and increase public and private funding for the arts at the state, national and local levels.  The TFA legislative agenda advocates for the development and implementation of public policy that supports a strong and vibrant arts and cultural industry.  Texans For The Arts is a 501(c) 4 organization. 
Texans For The Arts Foundation (TFAF) is a 501(c) 3 organization that works closely with leading arts organizations from around the state to host educational advocacy and professional development leadership training workshops, such as this event, to bring together arts leaders, board members from arts organizations, and committed supporters to build a broad constituency of citizen advocates in support of strengthening and growing public and private funding for the arts. 
www.texansforthearts.com