Startup Grind Seattle Hosts Adam Tratt (Co founder, CEO Haiku Deck)

Wednesday, September 25, 2013 from 6:00 PM to 9:00 PM (PDT)
Event Details
Adam Tratt, Co founder, CEO Haiku Deck
We are lucky to be able to get Adam for an evening at Startup Grind Seattle. He has been fortunate enough and talented enough to have recently raised a $3 million round from Madrona, Founders Co-op and others. His company Haiku Deck has done some major pivots along the way. He has some great stories to share with us on September 25th about his journey with his company. Tratt began his career as a Product Manager for Microsoft Office. His crowning achievement was teaching Bill Gates to create a web page using Microsoft Word. Gates thought the demo sounded "salesy," which Tratt took as a compliment. After marketing stints at a few dotcoms in the eCommerce sector, Tratt became the first marketing hire at board game startup, Cranium. Cranium published more than 100 different board games, books, and toys, selling millions of units worldwide and winning multiple Toy of the Year awards. Tratt went on to serve as SVP of Business Development for Mr. Youth, Mashable's 2010 Social Media Agency of the Year before being accepted to Seattle Techstars in 2010, which led to his current role. A life-long presenter, Tratt got his BA in International Relations from Tufts University. Follow him on Twitter @adamtr    
Agenda
 
6:00
Networking and Food
7:00
Fireside Chat
8:00
Networking
Hosted By
Mike Grabham, Director of Startup Grind Seattle
Michael is optimistic, genuine and a problem solver. He is a product guy that focuses on uses and  revenue. He loves starting companies and enjoys the collaboration with smart people to figure out how to create value for a customer. He has been lucky enough to start a few companies, raise capital and see the hard work payoff. Michael enjoys the experiences you must go through to get a company into a growth mode and see its first service/product create revenue.  Currently he is working on an platform to help the homeless in the US, that has yet to be released to the public and is the Creative Services Director for Portent.com, a FULL service internet marketing agency. You can visit his blog at michaelgrabham.com or follow him on twitter @grabmike

Email: Mike@startupgrind.com | Twitter: @mike grabham
Global Partners
Google Cloud Platform is offering developers $2,000 of credit to start building applications on Google App Engine and Google Compute Engine. App Engine is a full development stack (PaaS), and Compute Engine lets you run workloads on Linux virtual machines (IaaS). Apply to receive credit at cloud.google.com/starterpack and use verification code: sg-org.
Local Partners

For 18 years we have been getting results for brands across the US.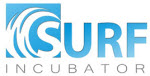 If you want to start your company, meet others, find employees head to SURF.
IP law from some of the best minds in Seattle.
Access to Startup Information at startupseattle.com
Upcoming events you should attend!
What is Startup

Grind

?
Startup Grind is a global startup community designed to educate, inspire, and connect entrepreneurs. We host monthly events in more than 50 cities and 20 countries featuring successful local founders, innovators, educators and investors who share personal stories and lessons learned on the road to building great companies. Our monthly fireside chat interviews, startup mixers and annual conferences provide ample opportunities to connect with amazing startups and the people behind them, tap into a strong support network, form meaningful connections and gain inspiration for the startup journey ahead. For more information visit StartupGrind.com or follow us on twitter @StartupGrind.
Disclaimer: Startup Grind event ticket sales are non-transferable, non-refundable, and final. If an event is cancelled due to weather, speaker availability, or any other unforeseeable event you will be refunded automatically. If a speaker moves the event date you will have 48-hours to request a refund if you are unable to make the new event date. Please direct any additional ticketing issues to customerservice@startupgrind.com.
When & Where

SURF Incubator's Dice Cabana 4th Floor
821 2nd Avenue
Seattle, WA 98104


Wednesday, September 25, 2013 from 6:00 PM to 9:00 PM (PDT)
Add to my calendar
Organizer
Startup Grind Singapore
Startup Grind is the world's startup community, actively educating, inspiring, and connecting founders in over 170 cities.
We nurture startup ecosystems in 63 countries through events, media, and partnerships with organizations like Google for Entrepreneurs.
The cornerstone of our global community are monthly events featuring successful local founders, innovators, educators and investors who share lessons learned on the road to building great companies.
Founded in Silicon Valley by Derek Andersen, Startup Grind has now hosted 2,000 fireside chats since its founding in 2010.
To date, Startup Grind has helped 170,000 entrepreneurs find mentorship, connect to partners and hires, pursue funding, and reach new users.
Startup Grind Singapore was founded in May 2012, we are one of the active grass-root startup communities in Singapore.
More info at http://startupgrind.com/singapore or tweet us @StartupGrindSGP!
Startup Grind Seattle Hosts Adam Tratt (Co founder, CEO Haiku Deck)