SOMA Socials: New Years Meetup
San Francisco, CA
Bummer! Sales have ended.
Unfortunately, tickets for this event are no longer on sale.
Event Details
Calling All Industry: Art, Entertainment, Media, Tech, and Gaming Industry - Producers, Creatives, Event Planners, Prop Builders, Art and Entertainment promoters, Special Event Coordinators, and SOMA Socialites.
This is an open-studio event for anyone intrested in the entertainment, art, design, and the creative communities, at our unique studio, in the SOMA District.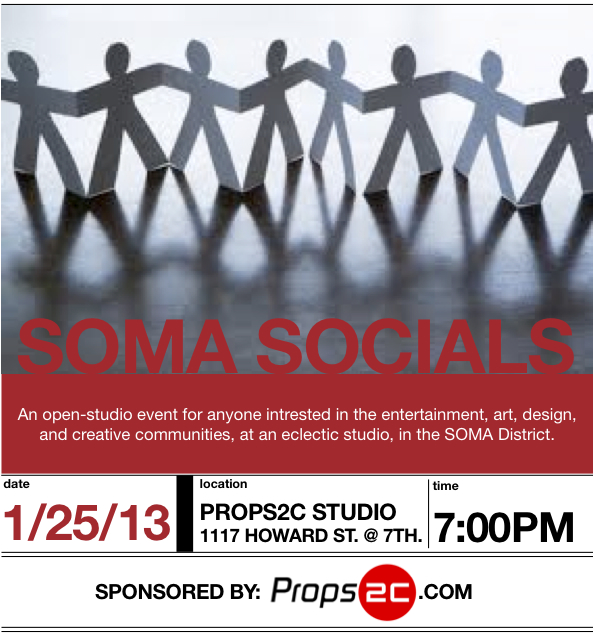 We are launching this group to connect liked-minded individuals from the entertainment and creative industries. Our interests lie in sharing a passion for creativity, and connecting individuals from all walks of life, together in a fun and entertaining setting.
www.props2c.com