Solano Clean Tech Ebikers
Benicia, CA
Bummer! Sales have ended.
Unfortunately, tickets for this event are no longer on sale.
Event Details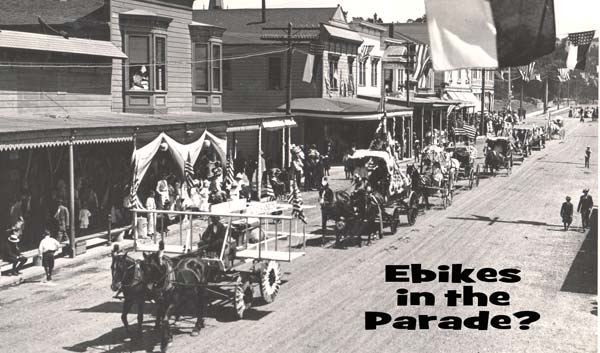 This year for the first time ever there will be a contingent of Ebikes in the Benicia Freedom Festival Torchlight Parade, July 3rd at 6:30 PM. sponsored by Benicia Main Street.
The Ebike entry is sponsored by Solano Clean Tech Innovators Association (SCTIA).
If you have an Ebike and can possibly make it, please join us and RSVP for the event. Your entry is FREE and we promise you'll have fun.
Not only will you have a good time, if your entry is jugded to be the "Best Ebike Entry" in the parade, you'll win a $25 gift certificate from Wheels in Motion bike shop.