Social Media Day in Tulsa #SMDAY
Tulsa, OK
Bummer! Sales have ended.
Unfortunately, tickets for this event are no longer on sale.
Event Details
We're thrilled to celebrate Mashable's fourth annual Social Media Day in Tulsa!
Since #SMDAY Launched in 2010, Social Media Tulsa has celebrated as a way to recognize the digital revolution happening right before our eyes. 

Mayor Bartlett has proclaimed June 30th Social Media Day in Tulsa for the second year in a row. 

Join us this year as we celebrate at the all new Guthrie Green 

Guthrie Green Sunday Market promotes strong community and local businesses. There will be music and hopefully a few food trucks to sample. 

What to do?! 
First, Get out and enjoy the Sunday Market at Guthrie Green.  
Then, show Guthrie Green some Social Media Love. 

Tweet @GuthrieGreen 
Check in Guthrie Green on Facebook
Check in to Guthrie Green on Foursquare
Get your picture taken in front of the SMDAY Banner

Tweet, Instagram, or Vine using the #SMDAY hashtag to show that Tulsa is a participant in this worldwide Celebration. 

Show us your Tulsa!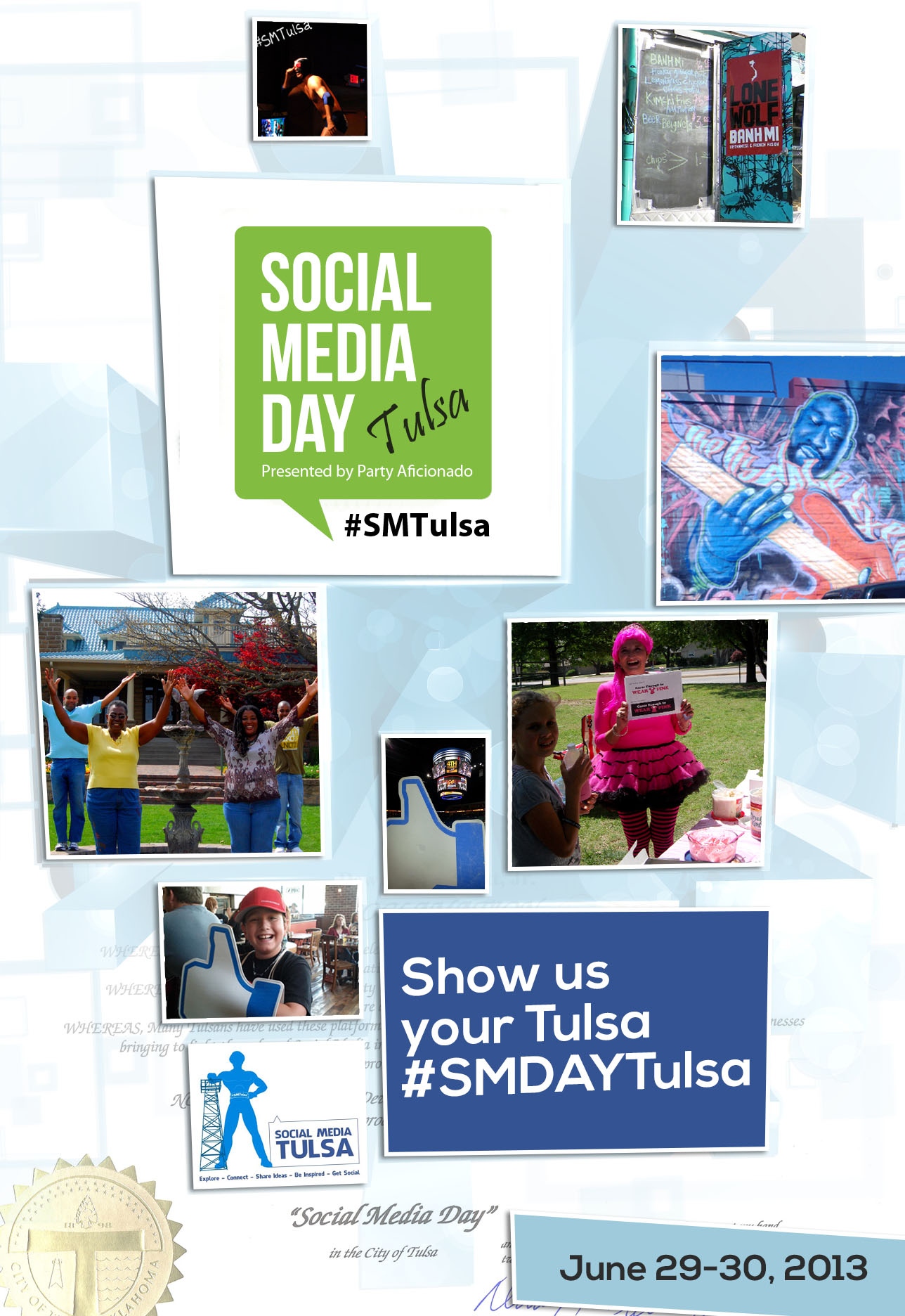 Add the #SMDAYTulsa hashtag for a chance to win some #SMTULSA Swag. 
Want to learn more about how to use social media?  Join Social Media Tulsa