SMPTE PDA Now Webcast: Network Security in a Motion Imaging Facility

Thursday, October 11, 2012 at 1:00 PM (EDT)
Event Details
Network Security in a Motion Imaging Facility:  Threats and Control
Thursday, 11 October 2012
17:00 UTC / 13:00 Eastern / 10:00 Pacific
Login Details to Be Provided
Guest Speakers:
Mike Geller, Architect – Cisco's Office of the SP CTO

Thomas Kernen, Consulting Systems Engineer, Cisco
During this SMPTE PDA Now educational webcast, Michael Geller, Architect in Cisco's Office of the SP CTO, discusses threats to network security from a content workflow perspective. Topics will include specific network threats, a facility's ability to address them, elements of visibility and control, plus a brief discussion about security in the cloud. Security is always an issue.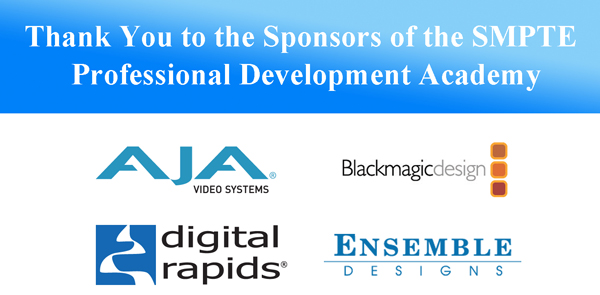 Have questions about SMPTE PDA Now Webcast: Network Security in a Motion Imaging Facility?
Contact SMPTE
Organizer
SMPTE
The Society of Motion Picture and Television Engineers (SMPTE), is the leading technical society for the motion imaging industry.
SMPTE members are spread throughout 64 countries worldwide. Over 200 Sustaining (institutional) Members belong to SMPTE, allowing networking and contacts to occur on a larger scale. Touching on every discipline, our members include engineers, technical directors, cameramen, editors, technicians, manufacturers, designers, educators, consultants and field users in networking, compression, encryption and more.

SMPTE was founded in 1916 to advance theory and development in the motion imaging field. Today, SMPTE publishes ANSI-approved Standards, Recommended Practices, and Engineering Guidelines, along with the highly regarded SMPTE Journal and its peer-reviewed technical papers. SMPTE holds conferences and local Section meetings to bring people and ideas together, allowing for useful interaction and information exchange.


SMPTE strives toward its goal through:
Membership: Promoting networking and interaction
Standards: Developing industry standards
Education: Enhancing education through seminars, exhibitions, and conferences