SMPTE PDA Now Standards Webcast: Motion Picture Metadata: Beyond the Basics

Tuesday, August 28, 2012 at 1:00 PM (EDT)
Event Details
Motion Picture Metadata: Beyond the Basics
Tuesday 28 August 2012
7:00 PM CEST/10:00 AM Pacific/1:00 PM Eastern
Login Details to Be Provided with Registration Confirmation
Speaker: Karen Broome, Sony Electronics US Technology Standards Office
Most large studios and archival institutions realize the critical importance of metadata for development, description, and delivery of audiovisual content. But the recent explosion of new media formats and a growing need for coordinated management of multilingual resources is putting a strain on existing systems. Can SMPTE help? Karen Broome, metadata specialist for Sony's U.S. Technology Standards Office, goes beyond the basics to discuss emerging requirements for motion picture metadata and the complexities of context.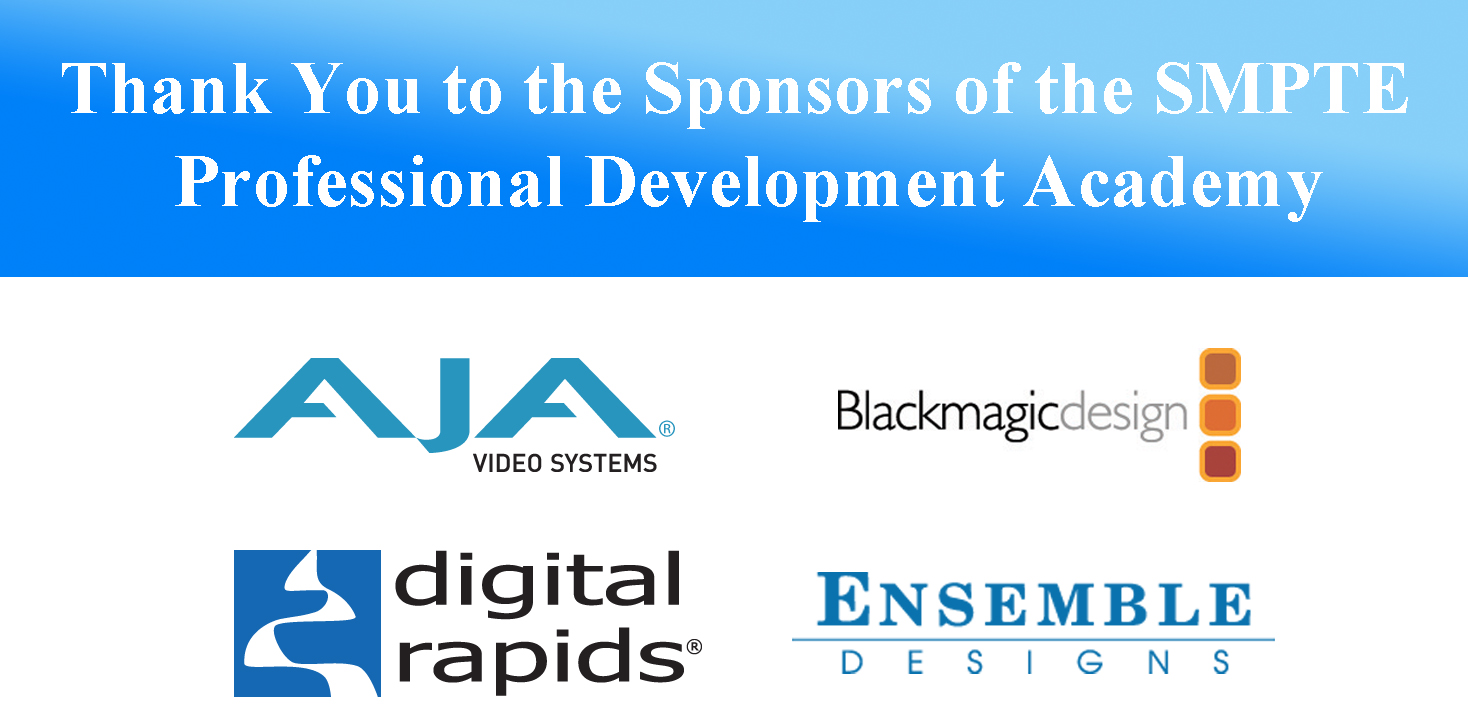 Have questions about SMPTE PDA Now Standards Webcast: Motion Picture Metadata: Beyond the Basics?
Contact SMPTE
Organizer
SMPTE
The Society of Motion Picture and Television Engineers (SMPTE), is the leading technical society for the motion imaging industry.
SMPTE members are spread throughout 64 countries worldwide. Over 200 Sustaining (institutional) Members belong to SMPTE, allowing networking and contacts to occur on a larger scale. Touching on every discipline, our members include engineers, technical directors, cameramen, editors, technicians, manufacturers, designers, educators, consultants and field users in networking, compression, encryption and more.

SMPTE was founded in 1916 to advance theory and development in the motion imaging field. Today, SMPTE publishes ANSI-approved Standards, Recommended Practices, and Engineering Guidelines, along with the highly regarded SMPTE Journal and its peer-reviewed technical papers. SMPTE holds conferences and local Section meetings to bring people and ideas together, allowing for useful interaction and information exchange.


SMPTE strives toward its goal through:
Membership: Promoting networking and interaction
Standards: Developing industry standards
Education: Enhancing education through seminars, exhibitions, and conferences