SFTA Webinar - Using Life Cycle Assessment for Sustainability Decisions

Thursday, May 30, 2013 from 10:00 AM to 11:00 AM (PDT)
Who's Going
Loading your connections...
Event Details
Webinar Overview
Making decisions about product and packaging designs can be complicated. Developing strategies can sometimes be even more challenging. What are the biggest impacts over the life cycle of a product? Where are the best opportunities to reduce cost and reduce impacts? Life cycle assessment is a tool that can help answer these questions that many companies use to guide strategy and to help make these product and packaging decisions.
Attend this webinar and learn how companies use life cycle assessment to (a) evaluate product environmental impacts and design options and (b) evaluate an entire portfolio of products to help drive overall corporate product strategy with the environment in mind. The webinar will cover the basics of life cycle assessment, and its strategic and tactical uses. It includes a case study on the use of life-cycle assessment by Annie's Homegrown to understand company impacts and communicate the benefits of organic versus conventional ingredients.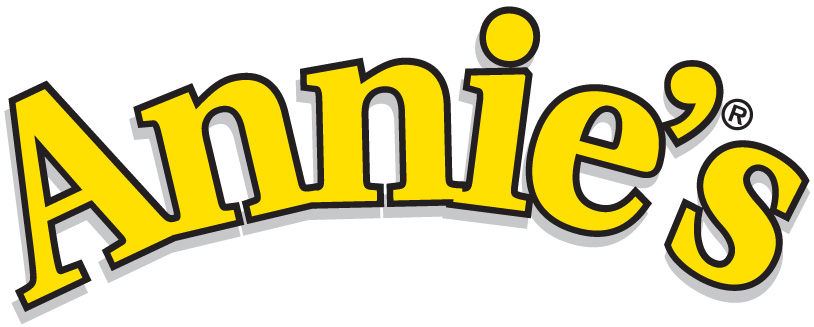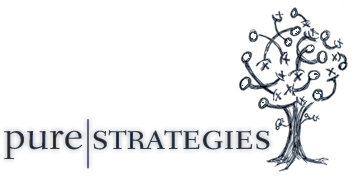 Presenter Bios
Roain Atwood will moderate an interactive webinar with Q&A throughout the session with Cheryl Baldwin and Shauna Sadowski presenting.
Roian Atwood is a Senior Consultant for Pure Strategies working closely with clients to reduce the environmental impacts of their operations and products, and to integrate sustainability into their planning and strategic positioning.

With 10 years experience as a corporate sustainability manager in the footwear and apparel industry, Roian has served as project manager on carbon reduction initiatives including biofuel implementation, photo-voltaic installations and maintenance, server virtualization integration, energy management and monitoring of building systems, employee engagement, and manufacturing-level waste management. He has also performed environmental quality audits and factory inspections with Chinese and U.S. manufacturers.

By creating internal governance policies, vendor sustainability scoring, and carbon/water footprints within corporate organizations, Roian brings an insightful perspective into developing strategy, deploying results-driven environmental projects, and communicating about sustainability to diverse audiences from the boardroom and marketing executives to product managers and operators on the factory floor.In conjunction with Sole Technology, Roian was instrumental in deploying an environmental assessment of a footwear innovation utilizing a poured polyurethane mid-sole, commercially known as Fusion, that eliminates the need for additional adhesives and the use of coal-fired, vulcanized ovens.

Roian holds a Bachelor of Arts degree in Complex Systems from Naropa University in Boulder and a Certified Energy Auditor credential from the Association of Energy Engineers.
Cheryl Baldwin is a Senior Consultant for Pure Strategies.  Cheryl consults for corporate clients on the development and execution of technical and organizational strategies to improve sustainability performance. She has assisted leading companies such as Walmart, Seventh Generation, and Radio Flyer with food and agriculture sustainability strategy development, product life cycle assessments, material environmental and social impact assessments, supply chain performance indicator development, and consumer and corporate messaging development.
Prior to Pure Strategies, Cheryl led the life cycle research and sustainability standard program for the non-profit ecolabel organization Green Seal.  During that time she led projects for personal care and cosmetic products, cleaning and laundry care products, food service, hospitality, and cleaning services, among other industries.  This work involved stakeholder-engagement processes and life cycle research that led to well-accepted sustainability standards, published peer-reviewed life cycle assessment studies, and a number of research documents.  Cheryl also worked in Research and Development for Kraft Foods, Inc. where she led Health and Wellness research and product development and initiated a sustainability program that leveraged life cycle assessment.  At Kraft she worked on all phases of R&D from novel ingredient technology development to global product commercialization.  She was extensively involved in innovation initiatives and holds U.S. and international patents.
Cheryl edited and was the lead author for two books on sustainability, Sustainability in the Food Industry and Greening Food and Beverage Services.  Cheryl holds a Ph.D. and M.S. from Cornell University and a B.S. from the University of Illinois, all in Food Science.
Shauna Sadowski is the Director of Sustainability at Annie's, Inc., an organic and natural foods company based in Berkeley, CA. She is responsible for the company's sustainability strategy, including sustainability tracking and reporting, education, and supply chain impacts, with a particular emphasis on food and farming programs. Her projects seek to ensure transparency and accountability from 'farm to fork,' with the ultimate goal of contributing to a more sustainable food system. Prior to joining Annie's in 2010, Shauna worked on sustainability management within the food sector at Clif Bar and Company, Fork in the Road Foods, and Business for Social Responsibility. Before transitioning to an emphasis within the consumer products sector, she worked with a variety of industries through management consulting roles at the Corporate Executive Board and Arthur Andersen. Shauna received her BS in Economics from the Wharton School at the University of Pennsylvania and a MS in Agriculture, Food and Environment from the Friedman School at Tufts University. She serves on the advisory boards of the Sustainable Food Trade Association and the Sustainable Food Lab. Shauna lives in San Francisco with her husband, daughter and boisterous Boston Terrier.
Organizer
Sustainable Food Trade Association
Sustainable Food Trade Association is a non-profit trade association dedicated to helping the organic food trade transition to more sustainable practices and raise the bar across the food industry.
Our members include organic producers, processors, manufacturers, distributors and retailers across North America. We help members improve performance, communicate results and drive wider change through networking, education, consult and shared metrics. Our "Declaration of Sustainability in the Food Trade" provides a common framework for benchmarking performance and progress.