Set Your Goals for April 2012

Monday, April 2, 2012 from 9:00 AM to 12:00 PM (GST)

Dubai, United Arab Emirates
Event Details
Set Your Goals for April 2012
Monday, April 2nd, 2012
Choose the session that suits your schedule:-

Morning Session: 9:00am - 12:00 noon
Evening Session: 6:30pm - 9:30pm
Can you believe the first quarter of 2012 is almost over? 
So... how is your year going? 
Make 2012 a year of personal achievements - a year where you set clear goals in areas of your life that are important to you, and put a plan in place to achieve those goals. This workshop will help you to do just that. 
Endorsed by Raymond Aaron, Success Coach and author of 'Double Your Income Doing What You Love', we will show you his foolproof way of setting goals and acheiving them using the Monthly Mentor TM programme.
Combined with these tools, we will use other powerful techniques to make your goals more believable and achievable.

SPECIAL FOCUS - How to break your goals into achievable steps.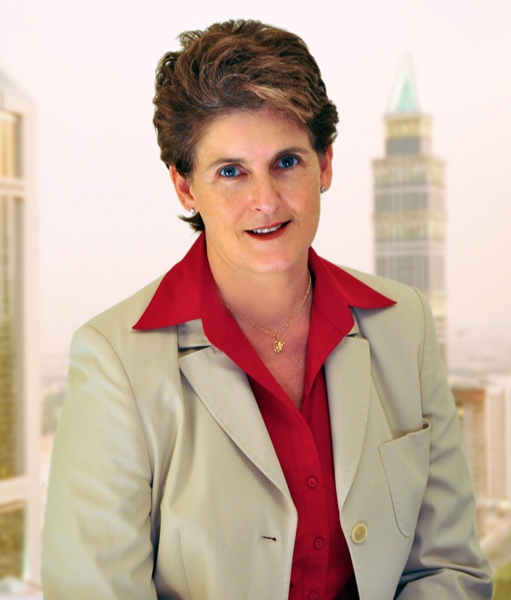 Presented by Corrina Cross, Partner & Trainer, The People People (a division of Strategy Marketing)

____________________________________________________________________________________
 What Others Have Said About the Programme:-
"With her interest & passion to help others, Corrina Cross not only makes the "Annual Goal Setting Program" a unique & memorable experience, but it helps you to set your future on the right course.
Corrina will help you accomplish what I always advise others: "Don't let the future shape you, shape your future".
Shabbir Adamji (BE, PGD Marine, MBA)
Founder & CEO
GOmAdideas.com

"Thank you for the Goal Setting Workshop - it was just perfect. The timing for me couldn't have been better in terms of realigning and prioritizing what's important in order to achieve meaningful goals for the year ahead and a healthy balance across my business and personal life.

A hugely valuable and inspiring morning spent. You'll definitely hear from me again Corrina."
Sue Hean
Independent PR Consultant & Writer, BroadReach PR, Dubai
"I was very impressed with the program and walked away with a clear Goal statement after attending The Goal Setting Workshop conducted by Corrina Cross of The People-People.  Though I had given a rough thought to my 2012 goals before coming to the workshop but they were fragmented.  Corrina's use of the MAINLY TM technique and the Written Goal Visualization helped me structure and align my Personal, Family and Professional goals in a concise manner helping me remember it easily.  Now it is in my head, and I just need to remind myself every morning and evening of that one sentence that drives my entire action plan for 2012.  Truly effective."
Shridhar Sampath
Speaker, Business Coach, Business & Financial Skills Trainer
Motivaluate Consulting & Training FZ LLC
"I've been making goals and not achieving them for a long time. The workshop offered wonderful insight and for the first time in my life, I feel that with the right approach, it is possible to reach our objectives...thanks, Corrina!"
Kamla Roopani
Editor-in-chief, Metro Woman
"I totally believe in goal-setting and find the Monthly Mentor TM programme ideal for keeping me focussed and on track.  I have achieved so many goals since I started following the programme, related to my job, my finances and even holidays.

I will continue to use the programme and mentoring and am looking forward to setting - and achieving - my new goals for 2012!"

Pamela Wade
Administration & HR Manager, HydroServ, JLT, Dubai
"Before I started setting goals my work, my study and my personal life were a complete mess and my own time became zero every week...
Now I have a clear focus on what I want and how I'm going to get there.
Corrina's mentoring is keeping me on track and has taught me to prioritise. Life is completely different. Thank you!"

Rose O'Donovan
Personal Trainer & Nutritional Therapist, Dubai
"Being entrepreneurial, it is easy to get distracted by the next big idea. Now that I am setting goals, I am more focussed and on track with where I want my business to go. The more goals I set, the easier everything has become - so much so that, as if by coincidence, more and more things are falling into place.
Over recent months, the Monthly Mentor TM programme with Corrina keeping me accountable has been the key to my success - allowing me to see opportunities in every situation, good or bad. I strongly recommend anyone who is struggling with their direction in life to give this goal setting a try. It is probably the most powerful thiing that they could be doing to get their life in order.
Chris Morley
Business Owner, Unified Microsystems, Dubai
Listen to what Simran Samtani has to say about Raymond Aaron's Monthly Mentor TM programme...
http://www.youtube.com/watch?v=5-tKA0jsfMo&feature=related

____________________________________________________________________________________
Frequently Asked Questions:-

Q. Will I have to share my goals with the rest of the group?
A. Only if you want to.  These are your private goals and nobody has to know them. Attendees have found that, when they do share their goals, others in the room can often help them to achieve the goals quicker.

Q. Once I set my goals, how will I stay on track?
A. The Monthly Mentor TM programme shows you a way to keep on track with your goals.
Q. Why do I need to attend a workshop to set goals for myself?
A. You don't.  But how disciplined are you to set goals every month?  And do you have a system in place to keep you on track and monitor your success? The most successful people in the world have coaches and mentors to help them set and achieve their goals.  You can too.
Q. Is this the only Goal Setting workshop you are holding this year?
A. No. We will be holding Goal Setting workshops on the last Monday of every month for you to assess your goals for the previous month and set your goals for the month ahead.

____________________________________________________________________________________
Bonus

If you are attending and you have something to offer other attendees that may help them to achieve their goals (for example: you may be a fitness instructor; nutritionist or beauty therapist), then feel free to bring along 20+ vouchers that we will include in every attendee's folder (ie: FREE consultation on fitness or nutrition; 50% Discount on manicure, etc.)  That way, not only will you be promoting what you do, but you will also be giving others the chance to set their goals in motion.  We can also include your details on our website. A true win-win situation.
When & Where


'Open Thinking' Learning Centre
208, Block 19 - Knowledge Village
Knowledge Village


Dubai

,

Dubai


United Arab Emirates

Monday, April 2, 2012 from 9:00 AM to 12:00 PM (GST)
Add to my calendar
Organizer
The People People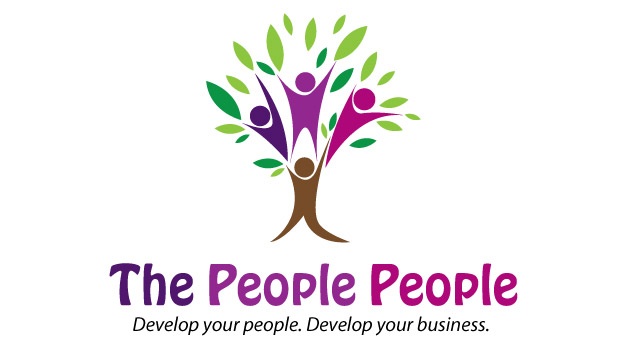 At The People People, it is our mission to help you reach your full potential - both in your personal life and in the corporate world.
For individuals, we work with a team of highly skilled coaches who take time to understand your needs and help set you on the path to living the life you desire and deserve.
For corporates, we use a variety of tools to assess and develop your staff so that your business will grow by increasing efficiency, teamwork, productivity and – ultimately – profits.
We work across the Middle East with organisations who see the benefit in talent management.
Workshops are held throughout the year for both corporates and individuals to help you identify your true potential and be the best that you can be.
www.the-people-people.com  •  corrina@the-people-people.com  •  Mobile: +971-50-6558224