Seminar I: Festival Dont's/Working in Miami
Miami, FL
Bummer! Sales have ended.
Unfortunately, tickets for this event are no longer on sale.
Event Details
Film Festival DON'Ts by William Vela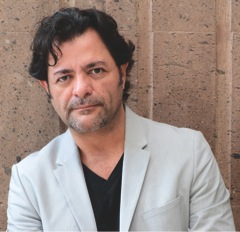 Working as a TV producer for more than ten years, William Vela, today's Executive Director of the Miami Short Film Festival, decided to produce a short film called 360˚with film director Eric Rubalcava and used 30 of his actors/actresses friends to shoot this film. Six months later the film was completed, and in an attempt to show the movie to all of the actors involved in the process, he rented a space plus a projector and some fifty chairs to accommodate the cast. However, the word spread and more directors and producers came to ask if he would also showcase their films. The total of seventeen short films were collected and shown to three hundred and ten guests and the Miami Short Film Festival was born.
Filming in Miami: the advantages of working locally by Sandy Lighterman

Sandy Lighterman joined the Miami-Dade County Office of Film & Entertainment over 4 years ago after enjoying a successful 20+ year career as a film and television producer. Ms. Lighterman brings a wealth of industry experience to her position from producing over 200 music videos and TV commercials, as well as, television series and independent films. In 2007, she retired from being a producer in order to stay closer to home and her children. Ms. Lighterman holds a bachelor's degree in Mass communications from the University of Miami.