Seed Funding - Tips, Traps and Jumps

Thursday, April 12, 2012 from 5:30 PM to 9:00 PM (PDT)

San Francisco, United States
Event Details
Date/Time:  Thursday, April 12, 2012, 5:30 -  9:00pm
Place:  Pillsbury Law Firm, 50 Fremont St.,  San Francisco, 
Want to know who else are coming too? RSVP on Facebook too to see them: 
http://www.facebook.com/events/354385741278704/
800 Birds brings you its inaugural event on "Seeding Funding: Tips, Traps and Jumps".  We have a VC and serial entrepreneur,  a seasoned coporate VC, a young startup founder and a legal expert on board to look into every aspect involved in the practice of seeking your seed round.  Your first seed round is the hardest to push through.  Learn the tips, traps and the jumps that can help you avoid making lot of mistakes.  
800 Birds, previously known as ERT (Entrepreneurs RoundTable), is proud to be an organically grown and over 900 members strong startup/geek community.  
Our speakers on the deck:
:: Jim Li,  one of the most prominent entrepreneurs in the Valley, a Venture Partner at Emergence Capital.  Geek at his heart, entrepreneurship in his blood, an MIT grad, Jim founded Halloo Communications, Flying Packets Communications, Whistle Communications, Tribe Computer Works, and Mytek with serial successful exits.  http://www.emcap.com/people/jim-li
:: Thorsten Claus, Investment Managergr at T-Ventures of Amerca.  Thorsten has deep expertise in corporate investment, founded FundStorm, worked at Deutch Telecom.  Also a great friend to 800 Birds founder community.  http://www.linkedin.com/in/thorstenclaus
On the deck, we also have:
::Justin Hovey, Partner at Pillsbury Law Firm, and long time staunch supporter for our startup community, can give you all the legal tips and traps when you are out seeking your first round with your co-founders or lack of.  http://www.pillsburylaw.com/index.cfm?pageid=15&itemid=20707
:: Dan Dascalescu, co-founder/CIO, BlueSeed, a project backed by Peter Thiel to build the largest coworking space and startup incubator on a ship anchored 30 minutes from the coast of Silicon Valley. Located in international waters, it allows entrepreneurs from around the world to start/scale their ventures without the need for US work visa, while traveling to the mainland using easier to obtain business/tourist visas.  Dan is an ex-Yahoo! s/w engineer and co-author and translate a number of  IT books.   http://www.blueseed.co/ 
5:30 - 7:00pm  Come and socializing over pizza and drinks
7:00 - 8:15 Talks by Jim Li, Thorsten Claus, Justin Hovey and Dan Dascalescu
8:15 - 8:45, You are the star! Share your experiences, ask questions. 
8:45 -  More schmoozing if you are in for that
This event is generously sponsored by our friends at Pillsbury Law Firm, talk to them if you need help of any legal issues.  They are great people who provide top services and expertise to tech entrepreneurs among other specialties. 
Chief Squawker, 800 Birds
/Shirley Lin
[Her other day job: EVP, Asia Operations/Bizdev,

Beintoo

 ]
Join 800 Birds to receive notes of future events: 
http://www.facebook.com/groups/800Birds/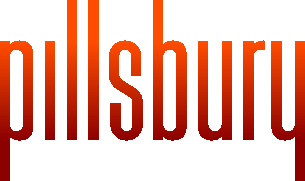 Attendee List
Sort by:

Date

|

First Name

|

Last Name
When & Where
50 Fremont St., 6th Floor


San Francisco

, 94304


Thursday, April 12, 2012 from 5:30 PM to 9:00 PM (PDT)
Add to my calendar
Organizer
800 Birds (Startup Community)
Birds of a feather flock together.
We are an organically grown startup community with friends from all over the world. Monthly events featuring special guest speakers and demos from early stage startup are held in the heart of Silicon Valley at San Francisco and Palo Alto alternately. 

We love startups and invite you to participate, come speak and make friends beyond just exchange business cards. 

http://www.facebook.com/groups/800Birds/
::: Membership criteria:::
Founder, Entrepreneur, Developers, Self-inflicted-slave-driver? you must play at least 3 out of the four leading title roles above. Honestly, if you are not, you'll get seriously bored by our meetings. 
We have a lot of energy, abundant of passion and enthusiasm and this is a genuinely peer-to-peer sharing and learning community. Don't come in as a salesman just to pitch. If you do, you'll be disliked instantly. 
The philosophy applies as follows. 
We believe that entrepreneurs deserve more than just 30 seconds or 3 min. to tell their story of their ideas and the product out of their love of technologies, sleepless nights and showerless days!
Based in Silicon Valley, we meet every month gathering startup founders/geeks with more focus on social apps, to genuinely share ideas, technical expertise, business experiences, to vent on the platform guys for keep changing their policies, and of course to network. 
Different from other tech events, at our events, each entrepreneur is given spot light, either as speaker to demo or as participant. 
Our live demos are for the real internet products. Our speakers usually talk shop about the technologies of their products and share their entrepreneurial experiences - whether good or bad. 
We welcome entrepreneurs and geeks to join, so long as you are genuinely willing to share your experiences and knowledge too. 
Formerly known as ERT which was originally started by only a handful of some really smarites Facebook application developers including John Fan, Flora Sun, Teck Chia, Waleed Waleed Abdulla, Dave Westwood, SueZanne Toh and frequented by founders such as Aihui Ong, Meng-you Yang, Yong Su Kim, Chris Cinelli, Robert Yau. The group started with only 3 -4 geeks eager to share and exchange technical tips and knowledge in the early days when Facebook first open up its APIs. 
Shirley joined in late 2007 and have been a loyal member since. She started curating the monthly gathering since mid-2008. 
Our events have become one of the top 5 Silicon Valley best events, due to its well delivered no-nonsense content, high quality speakers as well as participants that have made the deeper networking and bonding among its thousands of attendees.
800 Birds is a Silicon Valley phenomenon indeed.