| | |
| --- | --- |
| SEBC July 26-28, 2012 Online Registration is Closed | |
Event Details
ONLINE REGISTRATION IS NOW CLOSED. REGISTER FOR THE SEBC ON SITE AT THE ORANGE COUNTY CONVENTION CENTER, LOCATED IN WEST HALL A4. THE SEBC REGISTRATION DESK IS OPEN THURSDAY THROUGH SATURDAY AT 7:30 AM.
WHAT IS THE SOUTHEAST BUILDING CONFERENCE?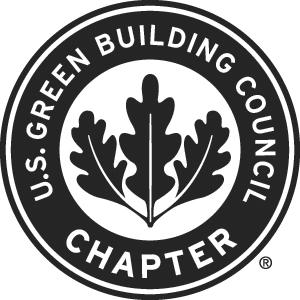 SEBC is a three-day southeast regional building industry trade show is your opportunity to make personal connections with leading industry professionals. This is where the building industry comes together to learn and to network. Our educational programs target the core issues driving businesses today. Choose from a variety of educational options, including sessions that cover six important construction-related subject tracks and specialized pre-conference intensives on multifamily, residential and commercial construction, green building, sustainability and leadership. 
Meet face-to-face with over 300 manufacturers and suppliers showcasing an astounding array of innovative products. Special Sections on the show floor include Green Zone highlighting the latest in green products; from landscape to reclaimed woods; Hurricane Alley showcasing products and services for hurricane mitigation; Remodelors Corner featuring the latest in Kitchen and Bath designs and Masonry Demo Corner featuring two days of live masonry competitions including the Fastest Trowel and Apprentice Demonstrations.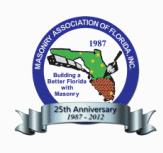 In 2012 we are proud to welcome our co-location partners: USGBC and Florida Masonry Association.
The USGBC Florida Chapter will present two-days of LEED Education beginning on Thursday and include the LEED AP preparation test program. The Florida Masonry Association is hosting its annual conference at the SEBC and will host educational seminars, special events and awards programs as well as two days of Live demonstrations on the show floor.
Whether you are looking for the newest advances in home design or an up-and-coming product, you'll have three days to discover what's the latest in building design.
WHEN AND WHERE?
Wednesday, July 25 - Sunday, July 29, 2012
Orange County Convention Center
Orlando, Florida
(a complete schedule of events is not yet available)   

 
Exposition Dates
 
Show Hours
Thursday, July 26, 2012
Friday, July 27, 2012
Saturday, July 28, 2012
 

11:00 am - 6:00 pm
10:00 am - 7:00 pm
9:00 am - 3:00 pm
PROFESSIONAL DESIGNATION & INTENSIVE EDUCATION PROGRAMS
Please note when signing up for Education Programs you must complete a separate registration for each attendee.
DESIGNATION LEGEND
CGR (Certified Graduate Remodeler);  CGA (Certified Graduate Associate); CGB (Certified Graduate Builder); GMR (Graduate Master Remodeler); CAPS (Certified Aging in Place Specialist); MIRM (Master in Residential Marketing);  CSP (Certified Sales Professional; CGB (Certified Green Builder)
Contact the SEBC for more information by calling 800-261-9447 ext 116.
Where


Please note the SEBC is located in the SOUTH Building at the Orange County Convention Center - SOUTH B1
International Drive


Orlando

,

FL




Add to my calendar
Organiser
Florida Home Builders Association

FACTS ABOUT THE FLORIDA HOME BUILDERS ASSOCIATION


Established in 1949, the Florida Home Builders Association (FHBA) represents the interests of Florida's home building, remodeling and commercial construction industry.
FHBA's governmental affairs and legal action programs, along with its Political Action Committee, are designed to promote and protect homeownership opportunities throughout Florida.
FHBA produces and sponsors the annual Southeast Building Conference (SEBC) – the largest regional building industry trade show and education conference in the South.
FHBA provides continuing education for Florida licensed contractors to assure members stay on top of changing technologies and regulations, and to promote safe, high-quality housing for Floridians.
FHBA promotes construction training through the Florida Construction Institute, the National Association of Home Builders' Home Builders Institute, and partnerships with Florida's regional workforce boards.
FHBA keeps members abreast of important industry news through its weekly FHBAction News e-newsletter, produces a bi-monthly award-winning magazine, Florida HomeBuilder, and offers a variety of home building information to its members and the public on

www.fhba.com

.
Through its wholly-owned subsidiary Florida Home Builders Insurance (www.fhbi.com), FHBA provides its members cost-effective coverage for general liability, commercial auto umbrella liability, builders' risk, renovation and vacant property, contractors' equipment, home warranty, project wraps, miscellaneous errors and omissions and bonds, and more.
Each year, FHBA awards the construction industry's most prestigious honors when it names the Builder, Associate, and Remodeler of the Year winners.
FHBA's Foundation and its Future Builders of America educational program helps teens understand and pursue rewarding careers in the home building industry and related trades. Additionally, the Foundation awards higher education scholarship to students pursuing a degree in the construction industry.
2012-04-26 08:40:43
April 20, 2012
FOR IMMEDIATE RELEASE
Contact: Paul Thompson at pthompson@fhba.com or call 800-261-9447, ext. 101
SEBC Offers Springboard For the Building Rebound
All signs are pointing to a steady recovery of the home building and construction industries in the South and the builders who survived the downturn expect to build on that momentum at the 2012 Southeast Building Conference (SEBC).
 Sponsored the Florida Home Builders Association (FHBA), the 35th (?) annual event unfolds July 26-28, 2012 at the Orange County Convention Center in Orlando with 5,000-plus expected to attend.
"It's where I go to get motivated," said Tallahassee, FL builder Stan Derzypolski of 3 Rivers Construction. "Surviving in the building business today is tough. But SEBC connects me to other builders and exhibitors in a way that's very inspiring and empowering."
Over 200 leading suppliers will be exhibiting the latest building industry products and services at the SEBC, which also offers delegates 60-plus educational programs, including all 14 hours of the continuing education credits contractors must obtain every two years to renew their licenses. FHBA is one of Florida's leading continuing education providers.
In addition to exhibits and education, SEBC offers a hands-on custom home building experience through tours of the New Southern Home, built this year by Hardwick General Contracting of Orlando.
SEBC also features the day-long Leaders Advantage program that focuses on global housing issues; the Aurora Awards Dinner where design and construction professionals are honored for outstanding structures and communities; and specialized training programs on building codes and job-site safety.
This year's SEBC partners are the United States Green Building Council (USGBC) and the Florida Masonry Association.
For on the show, visit www.sebcshow.com.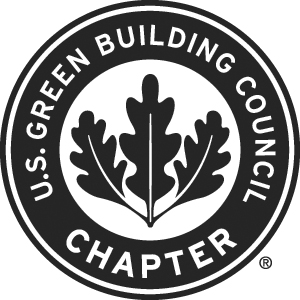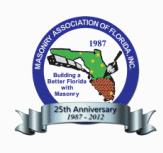 2012-07-12 14:01:19
July 3, 2012
FOR IMMEDIATE RELEASE
Contact: Paul Thompson 800-261-9447, Ext. 101 or pthompson@fhba.com
Sales Academy Rich in Value
For Real Estate Professionals
They say if something is too good to be true, it probably is. But in the case of the Southeast Building Conference's star-studded Sales Academy, the incredible value to real estate professionals is off the charts.
"If anyone looked at what it would cost to hire the speakers at the SEBC Sales Academy, it would run easily into the tens of thousands of dollars," says Kimberly Mackey, chair of the Florida Home Builders Association (FHBA) Sales & Marketing Council and a sales pro at US Home Corporation in Tampa. "But we're offering all that expertise for just $69."
To sign up for the Sales Academy, which runs from 9 am to 6 pm on Friday, July 27, 2012 at the Orange County Convention Center in Orlando, go to www.sebcshow.com.
Themed "Sales & Leadership for Today & Tomorrow," the Sales Academy speaker lineup reads like a "Who's Who" of the nation's sales and marketing community, including Mike Lyon, John Palumbo, Meredith Oliver, Russell Laggan, Tom Richey, and Mackey.
In addition to the Academy, sales and marketing professionals can hear programs in closing techniques, generational marketing, sales management, selling Green value, and using social media from such noted experts as Bill Herring, Bill Webb, Carroll Jaskulski, Suzanne Neff, Robyn Bonaquist, David Robertson, and Jared Weggeland.
Sales Academy Day is proudly sponsored by Wells Fargo, Lasso Data Systems, Builder Designs, FBC Mortgage, Alpha-Omega Title Services, Inc., RPI Media, DoYouConvert.com, Creative Sales Solutions and Creating WOW.
The SEBC, now in its 34th year as the largest regional building industry trade show in the South, runs from Thursday, July 26 through Saturday, July 28 in West Hall A4 of the convention center.