Save! Chester College: Silent Auction

Saturday, May 5, 2012 from 7:00 PM to 11:00 PM (EDT)
Event Details
NOTE: We are still accepting donations to Save! Chester College through the www.chestercollege.edu website. Click on the green Donate button on the bottom. Thank you for your donation and interest. 
Save! Chester College: Silent Auction will feature The Best of Chester in an art show, where services and art will be available for auction. Created by students, alumni, and faculty, the art will range from paintings and photographs to professors' published books and graphic design hours, and much more! All proceeds will directly benefit Chester College of New England in an effort to keep the school open. A turn of events has left the college in a severe deficit and we need to raise $500,000 to $900,000 by May 9 in order to keep the college open. This is a one-time occurrence and once Chester College of New England receives this money, the college will stay open indefinitely. President Robert Baines is quoted in a memo as saying, "Vigorous recruiting for the next class continues and deposits are due May 1. After that date, the Board of Trustees will review the situation. We expect a significant increase in the number of deposits." Curious how much we've raised? Visit http://savechester.marginaliastudios.com/ for more info.

John Herman will host before jetting off to train for the Space Race 2012, as one of five finalists from a pool of 50,000. Guest readers Steve Almond, author of Rock and Roll Will Save Your Life, and Wiliam Giraldi, author of Busy Monsters, will make an appearance and students and alumni will read their work. Doors open at 7 p.m. with musical accompaniment by Robert Dionne. The Silent Auction starts at 8 p.m. in the  Wadleigh Library Gallery.  
Attendee List
Sort by:

Date

|

First Name

|

Last Name
When & Where

Wadleigh Library
Chester College of New England
40 Chester Street
Chester, NH 03036


Saturday, May 5, 2012 from 7:00 PM to 11:00 PM (EDT)
Add to my calendar
Organizer
Chester College of New England
Chester College of New England is a private liberal arts school, founded in 1965 as White Pines College and located in Chester, NH. Chester College awards bachelor's degrees in fine arts, graphic design, photography and media arts, creative and professional writing and communication, and interdisciplinary arts.
2012-05-02 11:52:59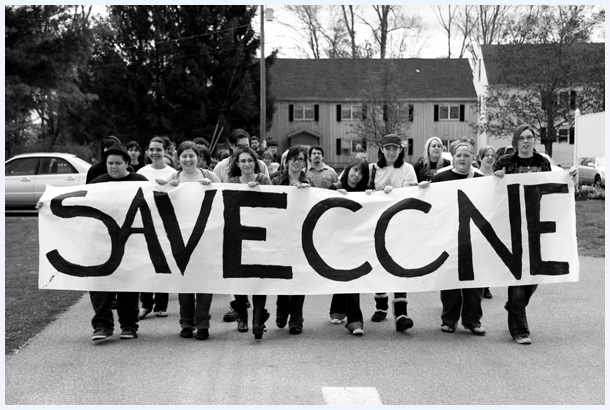 In less than six days, we've raised over $65,000. As if that weren't enough good news, an anonymous donor has offered to match any donation, up to $25,000, which means your money is worth more! For every dollar you donate, we earn two. And every penny helps, so donate what you can through here. Thank you! 
2012-05-02 13:46:16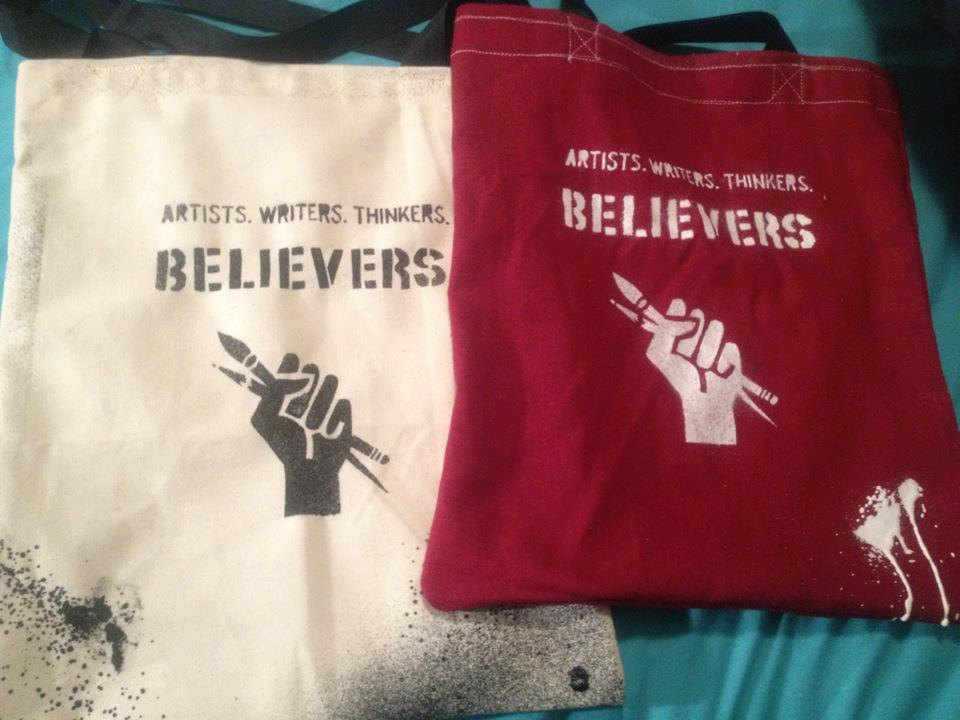 Alumna Leah Guilmette, class of 2008, is using her creativity to Save! Chester. Her hand-designed bags are the price of a ticket, except you get a souvenir! You can carry it around all year because the design is basic and each bag has a personality of its own. Buy yours online at http://www.etsy.com/listing/98908293/chester-believer-tote-save-ccne All proceeds from anything sold through Leah's Etsy account (compassleadsnorth), until the May 9 deadline, will be donated to Chester College of New England. 
2012-05-02 14:12:54
How much have we raised? Take a sneak peek! savechester.marginaliastudios.com You can also browse intimate stories by faculty, alumni, and students to get their story first-hand. Did we mention this site was created by one of our very own talented graphic design alumni? Impressive.  
2012-05-02 14:55:30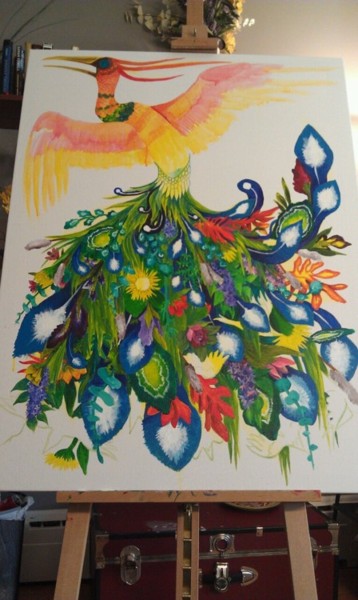 Alumna Maggie Alerding, class of 2010, has started a large, large painting. Why? because it showcases the skills she has acquired through her time at the college, where she says, "Chester College of New England taught me not just how to draw and paint, but how to expand the very definition of art. I challenged myself..." Keep track of Maggie's progress on her Tumblr account. Remember, 80% of the proceeds from this painting will benefit Chester College.   


2012-05-03 19:18:36
In ten short years our weirdo little college in the woods has seen Mary Gaitskill, Steve Almond, George Saunders, William Giraldi, Mike Young, David Crouse, Debra Monroe, Sharon Olds, Justin Taylor, Andre Dubus III, Michelle Tea, Eric Pinder, Kevin Keck, Frank Soos, Elizabeth Graver, Perry Glasier, Askold Melnyczuk, Christopher Jenke, Tim Horvath, and many more killer writers pay a visit. Our graduates are running literary journals, judging major book awards, attending great graduate programs. Our program is like no other BA in the country. A grand experiment. We are young. We are real.