Santa Clara County HIV/AIDS Systems of Care Roundtable VII
San Jose, CA
Bummer! Sales have ended.
Unfortunately, tickets for this event are no longer on sale.
Event Details

Santa Clara County High Impact HIV Prevention Presentation
In response to the National HIV/AIDS Strategy (NHAS), released in July 2010, the Centers for Disease Control and Prevention (CDC) is currently framing a new approach to HIV prevention in the US. This presentation will explain the new approach, called High Impact HIV Prevention, and explore what makes an intervention "high-impact".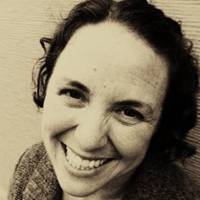 Presenter:  Sonya Dublin, MPH/MSW, Capacity Building Specialist
                             Asian Pacific Islander Health Forum (APIAHF)  
By the end of the presentation, participants will:
Understand the overall approach of High Impact HIV Prevention and the 6 major considerations of high impact: effectiveness, cost, scalability, coverage, interaction, and prioritization

Be familiar with the 5 new categories of High Impact HIV Prevention interventions (biomedical, public health strategies, behavioral, structural, and social marketing) and examples of each
Understand the rationale for increasing emphasis on Prevention with Positives interventions

Be able to select appropriate proven effective Linkage to Care and/or Treatment Adherence interventions for their programs

Be able to select appropriate proven effective HIV testing models for their programs

Feel confident exploring further resources on new HIV testing technologies and testing algorithms

Feel confident incorporating the new High Impact HIV Prevention approach into future organizational and program planning
 We look forward to seeing you all.  Light refreshments will be served.