Safety Culture Development Workshop for Safety Professionals

Wednesday, November 30, 2016 at 8:30 AM

-

Thursday, December 1, 2016 at 4:30 PM
Event Details
Safety Professionals are uniquely placed to influence organisational performance by applying Organisational Psychology principles to achieve improved safety and business performance.  
Safety Culture Development Workshop for Safety Professionals, is a practical, 2-day workshop designed to support Safety Professionals contribute to their business unit's  success by applying Organisational Psychology principles to achieving safety outcomes. 
Upon completion of this workshop, participants will have a better understanding of how to improve safety performance and business outcomes by:
Integrating corporate or business unit's vision and values into safe operations

Using corporate culture to influence business unit safety behaviour 

Integrating safety into the business activities

Building strong business relationships to achieve positive safety outcomes with key personnel

Using sound human behaviour principles at the worksite to achieve constructive 

safety outcomes

Influencing others through their personal style and presence.
 Who Should Attend
 This workshop is aimed at the personnel who have day-to-day site safety responsibilities and includes:
Safety Officers 

Safety Advisors

Safety Consultants

Business unit or small business Workplace Health and Safety Managers

Workplace Safety Representatives
 Learning Outcomes
 By the conclusion of this workshop, participants will have discussed and developed a variety of strategies to influence worksite personnel to comply with and integrate safety into day-to-day activities. Specifically, they should be able to: 
Support their workplace to respond positively to current safety 

challenges;

Use their personal leadership skills to influence worksite leaders to integrate safety into normal business activity rather than just focussing on compliance;

Achieve their safety goals through effective negotiation and conflict management,
 and have prepared an Action Plan to implement learning.
 Included is 2 hours coaching (via telephone) 1 month after the workshop with a focus on the implementation of the Action Plan 
 Workshop Content
 Broadly, the workshop includes the following:
 Day 1
 Leading from Compliance to Integration
Reviewing the safety challenges facing organisations and their business unit;

Defining the opportunity for safety personnel to support thier business unit respond to those challenges;

Using vision and values to strengthen the business unit safety culture;

Using your different behaviour preferences to influence others;

Balancing the many different roles of the Safety Officer.
 Day 2
 Influencing Others
 Note: The Day 2 focus is on influencing others. The content may be varied to meet the development needs of the majority of attendees.
 

Understanding and influencing others - the role of beliefs and values, habits, perceptions, risk tolerance.

Working with conflict - "ah what and opportunity"

Implementing and influencing change

Planning for return to work
Workshop follow-up
Included in the workshop is 2 hours of follow up coaching approximately 1 month after workshop attendance. 
Workshop Style
 As workshop is case study and experientially based, it will be assumed that participants attending will be willing to participate and share their relevant experiences with other participants.
 Workshop Length
 A 2-day workshop (for up to 20 participants)
 Each day commences at 8.30am and finishes at 4.30pm and is inclusive of 
 

Morning Tea

Lunch 

Afternoon Tea
 Venue Parking
 Parking is available at the venue
 Questions can be directed to:
 Trevor Strother
 Telephone +61400624593 or
 Email trevor@safetyculturedevelopment.com.au
Transfers and Refund Policy
 Safety Culture Development workshops are subject to the following transfers, can
Safety Culture Development workshops are subject to the following transfers, cancellation and refund policy:
 1. Transfer
Registration/ticket is transferrable
2. If we cancel the workshop:
All our courses are subject to minimum participant numbers and may be cancelled or re-scheduled at short notice if there are insufficient participants or due to circumstances beyond our reasonable control.

If we cancel your course, we will notify you in writing and we will endeavour to re-schedule the course to a date convenient to all parties.

Safety Culture Development will refund all payments made if the course is cancelled or postponed by us for more than four weeks. We shall have no liability for any other costs, damages and expenses (including legal costs) which may be suffered or incurred by you as a result of any cancellation by us
3. If you cancel your attendance:
You may only cancel your registration by written notice to trevor@safetyculturedevelopment.com.au If notification of cancellation is received by Safety Culture Development

more than 14 days prior to the event, a full refund of your registration fees, less an administration fee of $50.00, will be provided;

between 7 and 14 days prior to the event, a refund of 50% of your total registration fees,

less than 7 days prior to the event, registration fees will not be refunded. You may transfer your ticket to another person. 
Save This Event
When & Where

Innovation House (also scheduled for Glenelg 13 and 14th December - see separate event)
50 Mawson Lakes Boulevard
Mawson Lakes, SA 5095
Australia

Wednesday, November 30, 2016 at 8:30 AM

-

Thursday, December 1, 2016 at 4:30 PM
Add to my calendar
Organizer
Safety Culture Development
About Us
Safety Culture Development is a leading provider of practical, behaviourally oriented safety leadership workshops and safety culture consulting aimed at improving business performance by supporting leaders to integrate safety into mainstream business activities.  
Your Facilitator
Trevor Strother - Bringing his international safety culture development experience to your business.  
 "You can facilitate workshops in my region anytime" Drilling Superintendent,
 "Best workshop I've ever attended" Safety Leadership Workshop Participant
 "That information helped me at home with my family" Safety Leadership Workshop Participant
 is typical of the feedback Trevor receives from workshop participants.
For the past 15 years Trevor has been facilitating safety culture change internationally through worksite consulting and facilitating workshops. His philosophy is that people learn behavioural skills through experience so his workshops always involve active participation.
He has run workshops in North and South America, UK and Europe, Asia and the Middle East as well as in Australia. His guestimate is that he has had over 6000 workshop participants during that time. Companies he has facilitated workshops for include the exploration arms of ExxonMobil, BP, Shell, Petronas well as for international oil and gas drilling contractors such as Ensco and Seadrill. Within Australia companies have included Santos, Rio Tinto, McDermott's and Worley Parsons.
Overall, Trevor has over 30 years' experience in organisational change including holding senior leadership positions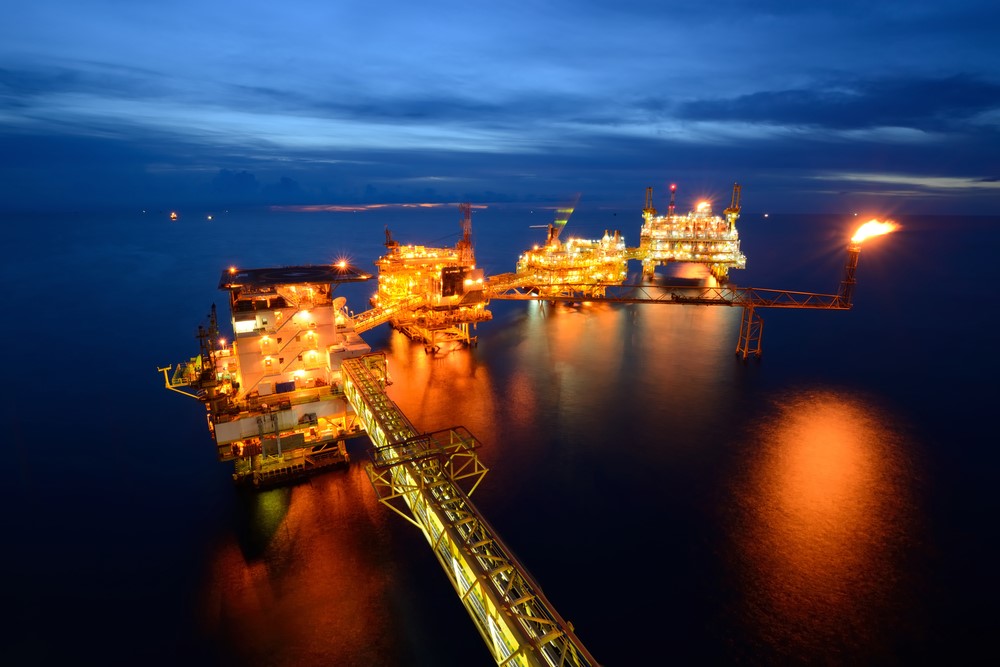 Safety Culture Development Workshop for Safety Professionals