Sacred Chambers Queens, New York

Queens, NY
Event Details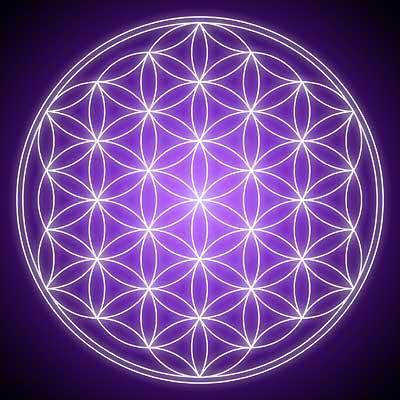 Dates: Monday March 23rd to Sunday March 29th
Events: The Sacred Three Chambers Process are available every day this week at Praimatee Mosodeen's home in Queens, NY. It's because there is a huge Solar Eclipse planetary event that is present at this time. This allows for very deep energetic shifts especially with the assistance of the Sacred Chambers.
...
It is available to you in the mornings and at night. Praimatee does make a request that it be after 10am though. (Keep in mind that for Wed & Friday night it isn't available though. And on Fri and Sunday afternoons...it is the same time as always from 1:30pm to 6pm.)
Requirements: You must CALL Praimatee at least 2 hours before you come at 718 - 641 - 4178.
More details about The Sacred Three Chambers in the eventbrite link below.
http://www.eventbrite.com/e/sacred-chambers-queens-new-york…
Please register through event brite for your sacred chamber healings and transformations.  
In the 1st Sacred Room you will be oriented to the 3 Healing Rooms and have a Process led by Praimatee Mosodeen taught to her by the Monks in India at Oneness University during the Initiation Process. In this chamber you will be guided and preparing yourself for life reviews and contemplation. This takes about an hour.
In the 2nd Sacred Room you will go in to a room alone and there will be a Picture called a Srimurthi which is a Blessed Photo where the Divine consciousness is alive and a pair of Padukas or Blessed Feet of the Divine . During this time the Divine will work on you to heal physical, psychological, and spiritual healings. To fulfill your desires: House, Money, Marriage or anything you want. You will be in the chamber for 10 minutes.
The 3rd Sacred Room is where you will be able to ask for anything you want as you will be with your God personally. You can ask for Awakening, God Realization, The Divine in the Room will manifest as your own personal connection to God. So if you pray to Christ he will appear to you. You will have 10 minutes in this Sacred Room.
*Please dress in comfortable clothes for the season , light in colors, ladies bring a shawl , bring water bottle, journal, and ask your divine to tell you what to bring to the sacred chambers.
*Chairs and cushions will be provided
*No Cell Phones will be allowed in the Sacred Chambers
*Allow 4-5 hours for the Sacred Chamber process
You will be able to speak with Praimatee the Chamber facilator after your experience
Please do not hesitate to contact Praimatee via email regarding any questions and processes you are going through.  After your first experience, you may want to reserve a few more sacred chamber appointments to deepen your level of healing and breakthroughs.

If you are interested in doing SEVA (service for the chambers)  This applies to all Oneness Trainers and Deeksha Givers , please contact Praimatee.  We are a growing community.
*Share one of your experiences and or miracles on our
Sacred Chambers Experience (FB page)

We will be running these courses throughout 2015.  Will keep you posted on event dates.
Deeksha Blessing Givers one day workshop
Contact Email: pmsacred3cham@gmail.com
Phone Number: 718 - 641 - 4178
Blessings,
Praimatee Mosodeen, Chamber Facilator
Juliane Renee, Chamber Coordinator

Save This Event
When & Where


sacred chamber queens new york
133-16 114th Street
South Ozone Park


Queens

,

NY

11420


Friday, February 6, 2015 at 1:30 PM

-

Sunday, December 27, 2015 at 6:00 PM (EST)
Add to my calendar
Organizer
Praimatee Mosodeen
Praimatee is an Advanced Oneness Trainer and Chamber Facilitator in Queens New York. 
As a devotee since 1997, Pramatee's seva (Service) in New York, Trinidad and India.  A message from Praimatee:
" Oneness has transformed my life, my families and our Oneness community.  I have seen many changes; especially after 2012.  We are growing collectively into Oneness and awakening on many levels. Thank you for coming to my chambers and I do wish to see you come back and continue to learn and heal with workshops and the Sacred Three Chambers."

With Love,
Praimatee ji
Advanced Oneness Trainer + Chamber Facilator