ROMP

Daily Event: 8:00 PM to 9:00 PM (PST)
Event Details
PERFORMANCE ADDED: Sunday, November 24, 2013
5pm reception, 6pm performance, 7pm dining room party 
Thursday November 21 - Saturday November 23
7pm reception, 8pm performance, 9pm dining room party
A limited number of tickets will be available at the door at 7pm
ROMP at the General's Residence
moving between rooms and incorporating food & drinks
 Named one of the "Top Ten Moments in Dance" in 2011 by the San Francisco Chronicle
"LEVYdance's delicious 'ROMP' is a moving menu of passing delicacies as dancers slithered, cavorted, and leapt in close-up. The audience ate it up."
-San Francisco Bay Guardian
 ROMP is an immersive experience where audience and performers inhabit the same space, raising the stakes for live performance and creating a welcoming environment that is charged with possibility. This 2013 limited engagement brings ROMP to the beautiful General's Residence at Fort Mason Center over four evenings filled with dancing, drinking, and eating.
The General's Residence, a large two story home completed in 1877 and wonderfully preserved by the National Park Service, provides an ideal setting for ROMP. LEVYdance will host audiences in an experience that invites them from room to room, revealing fantastic surprises around every corner and culminating in a holiday romp for all.
"Audience members were reluctant to leave, lingering at the tables and chatting with perfect strangers, as if it were difficult to leave such a good time behind." -San Francisco Chronicle
Upon entrance to the Residence, guests will be greeted at reception, invited to check their belongings, and then enter the foyer for drinks and hors d'oeuvres. The performance will move between rooms of the Residence and conclude in the dining room where guests will devour the finale. 
These performances of ROMP have been made possible, in part, through generous partnership with Fort Mason Center, Fort Mason Center Presents, and Barefoot Wine & Bubbly, and Lagunitas Brewing Company.
LEVYdance is proud to receive support from Grants for the Arts/San Francisco Hotel Tax Fund, the David & Laura Merage Family Foundation, the Paul & Elisabeth Merage, Wrike, Yammer, and the generosity of LEVYdance's family of supporters.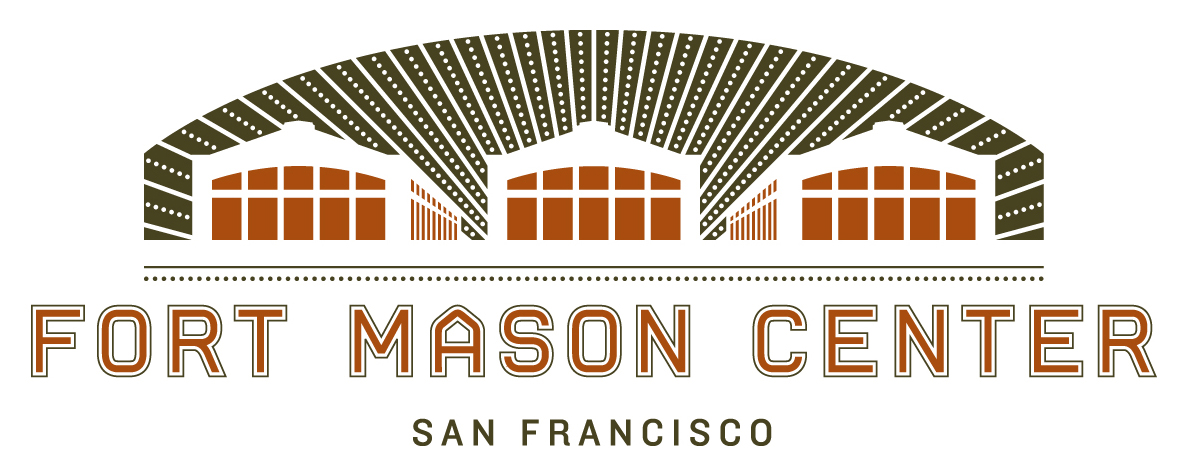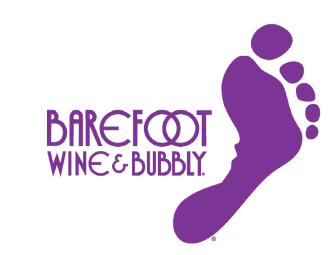 ABOUT ROMP: Artistic Director Benjamin Levy creates a new relationship between audience and performer that heightens and activates the role of the viewer. ROMP seats dancers and audience members together at banquet tables, providing a familiar setting for everyday interactions to transform into an increasingly surreal and hyper expressive world. Whether playful and exuberant or emotionally raw, this world unites audience and performer together in the experience. LEVYdance's signature partnering and dynamic physicality are witnessed at close range, amplifying the intimate connections inherent in Levy's work. San Francisco dance community artists join the company in these performances of ROMP to create a cast of twelve.
The world premiere of ROMP (November 2011 at Z Space) was made possible through generous partnership with Z Space and by the generosity of the following individual sponsors:
Aunt Sue
Scott Balentine
Devon & Pablo Cohn
Marie & Barry Lipman
Alison & Michael Mauze
Emma Tookey
the 2011 Fundraising is a Drag! Host Committee
(Brian Armbrust, Robert Benda, Derek Broklehurst, Andrew Duboff, David Falzone, Jayson Johnson,
Aaron Kinnel, Christopher Hojin Lee, Ali Mafi, Rupal Patel, Emma Tookey, Jay Wiley).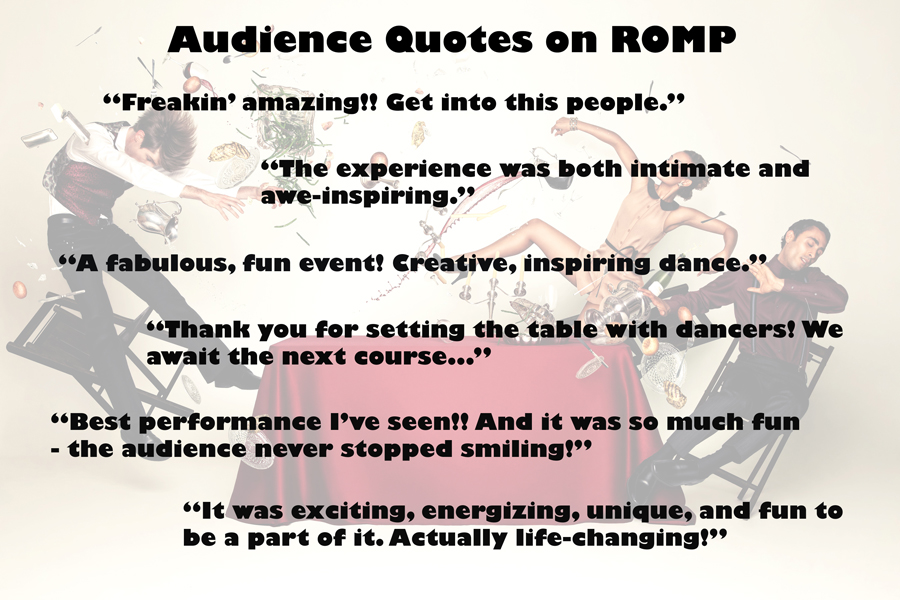 ---
NOTES
---
GETTING HERE: The General's Residence is located in upper Fort Mason at Franklin Street and MacArthur Avenue with pedestrian and vehicle entrance at Franklin and Bay Street. Guests are encouraged to take public transportation on Muni lines 19, 22, 28, 30, 47, 49. Limited parking is available in upper Fort Mason with the entrance at Franklin and Bay Street. Additional parking is available at the main Fort Mason Center, with the entrance at Marina Blvd. and Buchanan Street. For guests with accessibility concerns, please call or email LEVYdance. Fort Mason Center provides directions here. You can access directions via google maps here. 
DROP OFF: Guests arriving as passenger may be dropped off directly in front of the Residence. After entering Ft. Mason at Franklin and Bay Street, take a right at the stop sign and proceed towards the Residence.
PARKING:
UPPER FORT MASON PARKING - nearest to venue & limited (free after 6pm): Enter at Bay and Franklin, follow the loop around to the left after entrance. 

LOWER FORT MASON (fee): Upper Fort Mason is separated from the main Center buildings and piers by a steep staircase. The walking distance is about 1,800 feet and the elevation change is approximately 55 feet, plan 10 minutes for this walk. Enter lower Fort Mason center at Marina Blvd. and Buchanan Street and proceed toward the gated parking lot.
ACCESSIBILITY: Guests will be moving between rooms during the performance. All efforts will be made to provide an accessible arts experience to anyone who wants to attend. If you have accessibility or mobility concerns, please contact LEVYdance to make arrangements.
---
FAQs
---
Are there ID requirements or an age limit to enter the event?
The performance is open and appropriate to all ages. Children under the age of 13 should be accompanied by an adult. ID is required for alcoholic beverages. 
 
What is included in the ticket price?
A ticket purchased to ROMP includes a pre-show reception with light hors d'oeuvres, performance, dining room party, and two drinks, unless otherwise noted. Patron tickets include unlimited beverages.
Food Thursday-Sunday is provided by Square Meals and you can view the menu here. 
Drinks include Barefoot Wine & Bubbly, Lagunitas Brewing Company Beer, Coffee, Tea, Water, and hot chocolate.
 
Why the different ticket prices?
Because this performance is a limited engagement and includes some food and beverages, the ticket prices are higher than the average LEVYdance performance. A specific amount of tickets were offered at each price level. Artist tickets sold out within the first two weeks. If you are not able to attend due to lack of funds, please consider volunteering.
How can I help with the performance?
Become a ROMP Sponsor: A donation of $500 or more helps offset the costs of creation and presentation. Sponsors receive acknowledgment in the performance program, on LEVYdance's website, and become a part of LEVYdance's Family of Supporters for the full season. Contact LEVYdance for more information.
Donate food or beverages: In-Kind donations of food or beverages are graciously accepted! Partnerships and recognition are offered in exchange for your generosity. Contact LEVYdance for more information.
Volunteer: LEVYdance needs a handful of volunteers for each performance. Duties may include: set-up, production assistance, clean-up, serving beverages, replenishing food, and welcoming guests. 
Do I have to bring my printed ticket to the event?
No. You will receive an email confirming your ticket purchase. Your ticket will be under your name at the door, a paper print out is not necessary. Please double-check the date and time on your email confirmation. Due to limited audience capacity for this event, you are not guaranteed access to the performance if you show up on a day that is not on your ticket confirmation. 
Are you going to do ROMP again next year?
There are no plans for future presentations of ROMP.
Is my ticket transferrable?
Yes. If you are not able to attend the performance, you may transfer your ticket to someone else's name. Please email LEVYdance at info@levydance.org to let us know of the change. 
What is the refund policy?
Tickets are non-refundable. No refunds will be issued once a ticket has been purchased. LEVYdance apologizes for any inconvenience. Please consider transferring your ticket to a friend.
THANK YOU! LEVYdance is generously supported by Grants for the Arts/San Francisco Hotel Tax Fund, the David & Laura Merage Family Foundation, the Paul & Elisabeth Merage Family Foundation, and by the generosity of LEVYdance's family of supporters. LEVYdance receives project-based support from the Zellerbach Family Foundation, the National Endowment for the Arts, the Kenneth Rainin Foundation, the San Francisco Arts Commission Cultural Equity Grants Program, Dancers' Group, the Phyllis C. Wattis Foundation, the National Performance Network Creation Fund, and Columbia Foundation. LEVYdance is proud to receive corporate sponsorship from Yammer, Barefoot Wine & Bubbly, Wrike, and Leftwich Event Specialists.
Where

General's Residence, upper Fort Mason Center
Franklin Street
San Francisco, CA 94109


Daily Event: 8:00 PM to 9:00 PM (PST)
Add to my calendar
Organizer
LEVYdance
 "[The] willingness to take risks whether physical or emotional, whether it's a big vision for the company's future or diving off the end of a stage, is what defines LEVYdance." —San Francisco Chronicle
Since its founding by Benjamin Levy more than a decade ago, LEVYdance has developed into a nationally-recognized performing arts organization that serves the San Francisco dance community as a creative incubator, community space and innovative arts presenter. The company is recognized for producing cutting-edge, interdisciplinary, interactive works that explore the nuances of being human. Its values of risk-taking and rigorous creative development, and its aesthetics of inherently kinetic dance that balances form and raw emotional experience, resonate throughout all programs of the organization.
In 2007, LEVYdance founded LEVYstudio, a 3200 square-foot converted warehouse in San Francisco's SoMa District, which houses a dynamic array of community engagement and artist research programs. In 2013, LEVYdance conducted capital upgrades to its building, and strengthened the organization's mission through an increased diversity of classes and resources that support emerging and established artists. The dance company, from its early successes to this day, enjoys a well-regarded artistic profile locally and nationally, and continues to cultivate robust relationships with presenters and collaborators alike.
In 2015 LEVYdance transitioned to an exciting and ambitious chapter in its development, welcoming Garance Marneur as Executive Artistic Director to lead the organization into its next phase. As Executive Artistic Director, Marneur will steward LEVYdance into its second decade of artistic excellence, strengthening current programs, inviting the participation of a greater array of artistic voices, and creating new partnerships for creative and community collaborations. As Marneur steps into her role, bringing considerable assets and extensive international contacts, LEVYdance Founder Benjamin Levy transitions from active leadership to an advisory role, acting as a resource for LEVYdance's new leadership and participating in long-term strategic governance of the organization as a member of the Board of Directors.
"LEVYdance is a contemporary company that takes creative risks, values strong modern dance technique, and successfully marries form and content in composition. Possessing all of these qualities and characteristics is less common than you would think; in fact, it is quite rare. LEVYdance is special, and another ten years of their work would be a gift to the larger modern dance community." – Ballet Dance Magazine