Reza Negarestani @ Western University
London, ON
Bummer! Sales have ended.
Unfortunately, tickets for this event are no longer on sale.
Event Details
Reza Negarestani @ Western University
Note the single rather than double venue --
[venue update] --
̶M̶a̶y̶ ̶2̶8̶ ̶v̶e̶n̶u̶e̶:̶ ̶M̶u̶s̶e̶u̶m̶ ̶L̶o̶n̶d̶o̶n̶,̶ ̶D̶o̶w̶n̶t̶o̶w̶n̶ ̶L̶o̶n̶d̶o̶n̶.
̶M̶a̶y̶ ̶2̶9̶ ̶v̶e̶n̶u̶e̶:̶ ̶C̶e̶n̶t̶r̶e̶ ̶f̶o̶r̶ ̶t̶h̶e̶ ̶S̶t̶u̶d̶y̶ ̶o̶f̶ ̶T̶h̶e̶o̶r̶y̶ ̶&̶ ̶C̶r̶i̶t̶i̶c̶i̶s̶m̶
̶ (̶i̶n̶ ̶t̶h̶e̶ ̶D̶e̶a̶n̶'̶s̶ ̶B̶o̶a̶r̶d̶-̶R̶o̶o̶m̶,̶ ̶S̶o̶c̶i̶a̶l̶ ̶S̶c̶i̶e̶n̶c̶e̶ ̶C̶e̶n̶t̶r̶e̶)̶;̶
Update: both the May 28 lecture and the May 29 seminar
will now be taking place in the same location:
SSC 9420 (the Dean's Boardroom)
from 2:00 – 5:00 (both days)

on the 9th Floor of the Social Science Centre
(http://tiny.cc/social-science-centre,
www.ssc.uwo.ca/PDF_folder/SSC_Floor_Plan/level9.pdf).
____________________________________________
Public Lecture --
'Art: A Case of Extreme Hypothesis' (May 28)
2:00 – 5:00 pm. 

Graduate Seminar --
'Via Finitude: A Reconstruction of
Nicole Oresme's diagrams as an Allusion to
a Modern Organization of Knowledge' (May 29)
2:00 – 5:00 pm.

____________________________________________
 
Reza Negarestani is an Iranian philosopher and writer.
His works have appeared in journals and anthologies
such as Collapse, Angelaki, Realismus Jetzt and
The Speculative Turn. He is the author of Cyclonopedia:
Complicity with Anonymous Materials (Melbourne: Re.press 2008).
This event has been funded by the Centre for Theory & Criticism
at Western, with support from the Centre for Global Studies,
the Faculty Information & Media Studies, the Department
of Visual Arts, and Museum London. 

____________________________________________ 
PLEASE NOTE THE NEW SINGLE VENUE
(A CHANGE FROM THE INFO ON THE POSTER) :
BOTH THE PUBLIC LECTURE & THE GRADUATE SEMINAR
WILL NOW TAKE PLACE IN THE DEAN'S BOARDROOM,
SSC 9420, ON THE 9TH FLOOR OF THE UWO

____________________________________________ 
The May 29 seminar readings are available
@ http://tiny.cc/reza-readings
The proceedings will be uploaded as an audio-file
@ http://archive.org/details/RezaNegarestani
for all those unable to attend.
____________________________________________
Also see the facebook event-page
@ http://www.facebook.com/events/536984482992605

____________________________________________
Maps: 

http://tiny.cc/social-science-centre
http://ssc.uwo.ca/PDF_folder/SSC_Floor_Plan/level9.pdf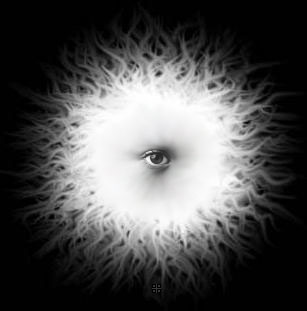 ____________________________________________