#Rethink Creation w/ Anthony Casalena
New York, NY
Bummer! Sales have ended.
Unfortunately, tickets for this event are no longer on sale.
Event Details
#Rethink Creation with Anthony Casalena
DATE / LOCATION / TIME
Tuesday, September 10th, 2013
Grind Broadway - 1412 Broadway 22nd Floor New York, NY 10018
8:00am-8:30am             Breakfast
8:30am-9:00am             Anthony's Presentation
9:00am-9:30am             Discussion, Q&A and Networking

TOPIC & SPEAKER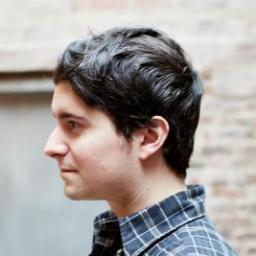 How do you #Rethink Creation? 
No, we're not referring to the creation of the universe or debating the existence of higher powers. We're talking about the generation of new ideas from start to finish. Too often in business, specifically the startup world, an entrepreneur's or company's creative process is overlooked or taken for granted. In his presentation, Anthony will demonstrate what you can gain from having the right structure in place when creating something new. After all, great ideas don't always just come out of thin air.
Anthony Casalena (@acasalena) is the Founder and CEO of Squarespace, which he started from his dorm room in 2003. During the company's early years, Anthony acted as the sole engineer, designer and support representative for the entire Squarespace platform, allowing for it to be a stable business from the outset.  In addition to his main responsibilities in running the company and setting overall product strategy, he remains actively involved in the engineering, design, and product teams within the organization. Anthony holds a Bachelor of Science in Computer Science from the University of Maryland.
ABOUT #RETHINK
#Rethink is a free monthly morning speaker series for free radicals. Each event includes a 30-minute speaker presentation and group discussion beginning at 8:30am, followed by 30 minutes of networking before everyone heads off to begin the workday.