Customers trust businesses that have 6-10 reviews online - Which means that you can have the best sales and marketing materials, but the customer will trust and believe the word of previous customers over you.
How can you make this work for you?
Managing and marketing your reputation has become an absolute requirement in order for your SEO, PPC and Social Media Marketing to work effectively.
Did you know that 72% of consumers trust online reviews as much as personal recommendations?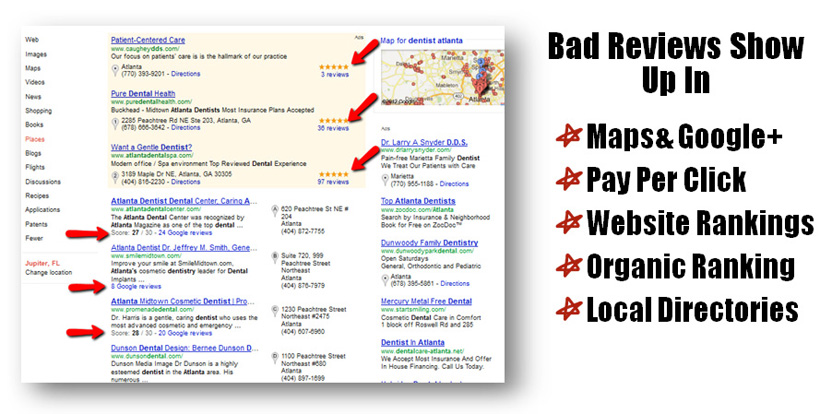 Since your online reputation is now included in Google Maps, Google+, PPC Ads, Website Rankings, Organic Rankings and Local Directories online, it's time to control the conversation!
At this FREE Seminar, you will learn:
What is Reputation Marketing

How to create a Reputation Marketing Strategy

How to create a great reputation online

How to remove Bad Reviews

The best way to get Good Reviews

As a bonus, each attendee will receive a FREE Online Reputation Marketing report.
**Light lunch will be served
About the Presenter:  Stephanie L. Walters Jackson, is the President and CEO of Blue Top Marketing, Inc. They specialize in online marketing for small and medium-sized businesses.