Recruiting Top Talent: Powering Growth at Hot LA Companies

Wednesday, September 28, 2016 from 5:30 PM to 7:30 PM (PDT)
Event Details

 P R E S E N T S

Recruiting Top Talent:
Powering Growth at Hot LA Companies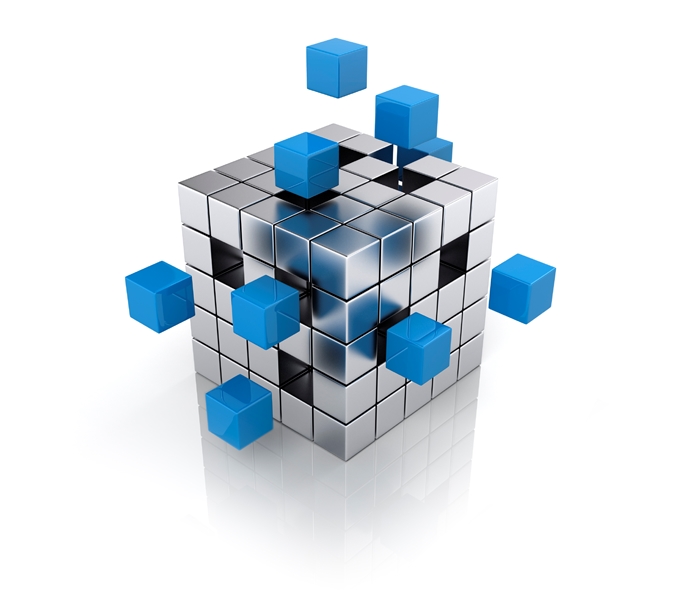 Leading women in HR from some of LA's hottest companies will share their unique challenges to answer questions such as:
How do you find talent that fits your company's culture?

How do you develop and keep talent?

What can we learn from multiple generations in the workplace?
WHEN:
September 28, 2016
5:30-7:30pm


WHERE:
Greenberg Glusker Fields Claman & Machtinger LLP
1900 Avenue of the Stars, 21st Floor
Los Angeles, CA 90067
(See map above right)
Parking Options:
Lot on Constellation Boulevard (around the corner): flat fee of $14.00

Parking in the building: $35.00

Parking in the Century City Shopping Mall across the street: $1.00 per hour for the first three hours
AGENDA:
5:30-6:15   Networking / Dinner & Wine
6:15-6:20   Welcome / Opening Remarks
6:20-7:20   Moderated Panel Discussion
7:20-7:30   Q&A / Closing Remarks
---
Panelists: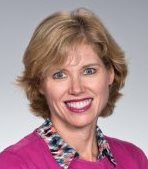 Kimberly Congdon
Chief People Officer
Fullscreen, Inc.

Kim Congdon is the Chief People Officer for Fullscreen. Kim has responsibility for creating and executing integrated people strategies to support and drive Fullscreen's success.
Prior to assuming her current role, Kim headed up Human Resources at the Academy of Motion Pictures where she introduced best practices and policies, developed the organization's infrastructure, helped set the first set of strategic goals, and created and implemented employee communication and engagement strategies, all in support of the organization's sustainability and growth including the creation of the world's only major museum dedicated to motion pictures. 
Kim's experience also includes 8 years in Human Resources for Time Warner Cable where she had responsibility for over 9,000 employees. At Time Warner Cable, she reorganized Human Resources from five separate divisions into one regionalized structure. As a member of the integration team for two mergers, she helped combine the cultures and workforces of three companies, employee transitions and development of the new organizational structure.  Kim's other experience includes senior Human Resources positions in technology start-ups such as e-Policy and Ortel (which later became part of Lucent) as well as a global entertainment role with Sony Pictures.
She has a Bachelor of Science degree in Psychology and Communications from Emerson College in Boston and is a graduate of the Advanced Human Resources Management Program at the UCLA Anderson School of Management.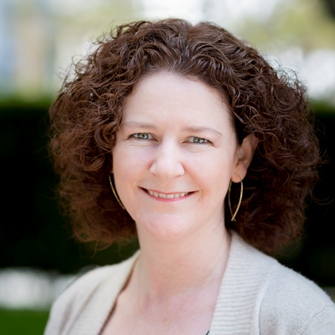 Bethany Ellis
Senior Vice President of Human Resources
Boingo Wireless, Inc.
Bethany is responsible for leading strategic people initiatives, including organizational and leadership development, talent assessment and recruiting, training, performance management, benefits, compensation strategy and employee engagement. Prior to joining Boingo in 2013, Bethany was the Chief People Officer for NBCUniversal Digital. She joined Fandango in 2005 when it was privately held and she was a key member of the acquisition team in the sale of Fandango to Comcast Interactive Media. During her tenure at Fandango, the company won awards for "Best Places to Work" from Employers Group and LA Business Journal. Prior to this, Bethany headed up HR for the Screen Actors Guild. She is SPHR certified and received her BA from Bennington College in Vermont.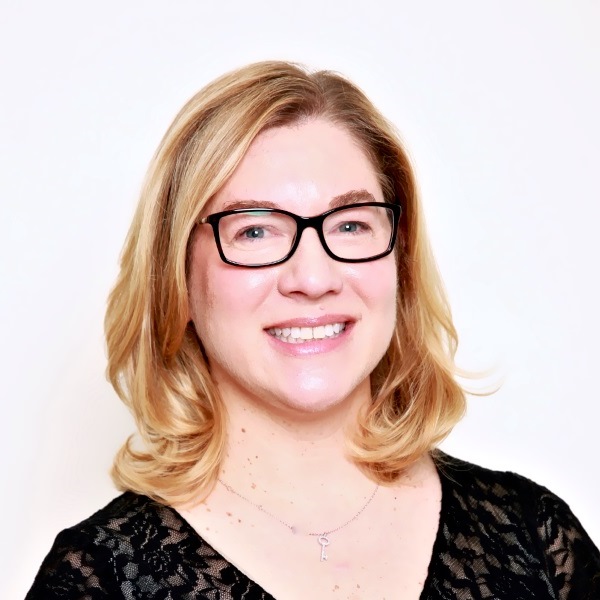 Karren Fink
Senior Vice President, Human Resources
Colony Capital
Karren is responsible for overseeing the team of professionals who manage Colony's Human Resources processes for the company's 300+ employees worldwide.  She joined Colony in July 2015.
Previously, she was CHRO at Edmunds.com where her responsibilities included employee development, staffing, and benefits for the company's 500+employees. She joined Edmunds in December 2007.  Before that, she was Vice President of Human Resources at Westfield, LLC. where she helped staff and support the company's 650 employees responsible for development and leasing activities at over 60 shopping center properties. Earlier in her career, she served in a range of increasingly responsible human resources roles for organizations such as Citigroup and General Mills.
Karren received an MBA degree with a major in Human Resource Management from The Ohio State University College of Business, and earned a bachelor's degree with a major in Industrial and Labor Relations from Cornell University.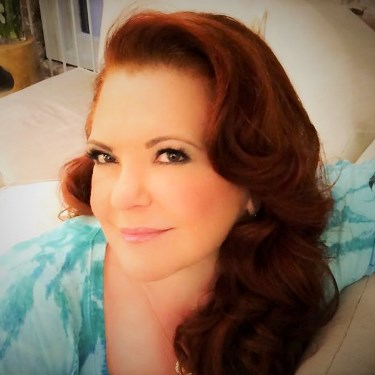 Kay Lynn Gabaldon
Sr. Talent Acquisition Consultant
BuzzFeed
Kay Lynn Gabaldon is a strategic Talent Acquisition executive with experience building and scaling organizations that produce quantifiable business results. Kay Lynn has held a variety of combined strategic and tactical roles in both technology and media domains supporting both domestic and international teams. Her work as a talent expert has extended beyond the US into the EU, UK, Japan, Korea and China. Most recently, Kay Lynn joined BuzzFeed, a social news and entertainment company with a focus on digital media and digital technology in order to provide the most shareable breaking news, original reporting, entertainment, and video. 
Prior to BuzzFeed, she worked with Vision Fleet, Inc. (now Evercar), a startup company in Los Angeles, California who is transforming mobility by getting more consumers, municipalities and federal agencies behind the wheel of shared, connected electric vehicles. Prior to Vision Fleet, Inc.,  Kay Lynn partnered with Dr. Dan Greening, Managing Director at Senex Rex to develop formal agile techniques that can be incorporated into HR and Recruitment organizations to help enhance, adequately measure and rapidly execute on talent acquisition deliverables.  

Kay Lynn Gabaldon has been successful in building out new product teams at  top brands including Samsung Media Solutions where she served has Head of Talent Acquisition, Hulu, LLC where she held the position of Director, Talent Acquisition, and Sr. Talent Acquisition roles within Sony Pictures, Amazon, Google, Macromedia/Adobe, Yahoo Media, Paramount Digital Media and many emerging startup ventures. She attributes her success to consistently meeting and/or exceeding her deliverables and as a result has successfully forged sustainable relationships that have transformed three month engagements into long term strategic partnerships.

Kay Lynn earned a dual degree in philosophy and computer science at the University of Southern California where she successfully published her first paper as an undergraduate.  She has been invited to speak in both domestic and international forums on her work on the fusion of symbolic logic and computer science. In her free time, Kay can be found somewhere with her camera seeking to capture moments that tell stories through still photography.   Her passion in life is people, nature and culture.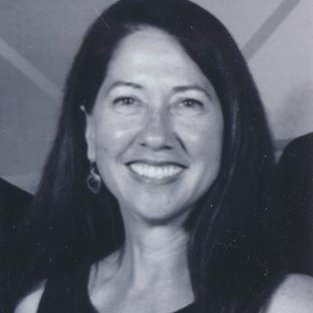 Antonia Galindo
Director of Talent Development
Riot Games
Antonia is a Learning & Development leader and professional coach with 20+ years of experience in building motivated and aligned high-performing teams. She has worked and lived throughout Europe, the Americas and Asia, and was raised in a multi-cultural home in Los Angeles, all of which enables her to bring a broad cultural lens of understanding to any team. She is especially adept at establishing trusting, cross cultural relationships and enhancing team dynamics in complex, international organizations.
Antonia is currently the Director of Talent Development at Riot Games where she has responsibility for providing development experiences, from Onboarding to Leadership Development and Performance Management for ~2,300 Rioters in over 20 countries. Antonia quickly made her mark as a global leader by reaching out to partners across these regions and creating the first global team charter as well as rolling out an international People Manager development program at Riot. As an out Lesbian, she is also an active leader in the Diversity and Inclusion program at Riot, which is at the spearhead of change for the video game industry.
Before joining Riot Games, Antonia worked at Pandora Inc. (Internet Radio), from 2012-2015. In her role as the VP of Learning and Development, she built a world class L&D team, co-led the creation their first performance management program and initiated the first LGBTQ and Allies group. Antonia worked at Apple, Inc. from 2007-2011, first joining Apple as the Organizational Development Specialist for Apple's European region, while living in London. In 2009, she was promoted to Director of Worldwide Sales Training and moved to California, where she worked through December of 2011. Prior to joining Apple, Antonia spent seven years at Xilinx (2000-2007), serving as an HR Manager and Global Training Program Lead, focusing on organizational and employee development for the US, Asia Pacific and European operations teams. While at Xilinx, she was first based in San Jose, California and was later relocated to London, England in 2006. Antonia launched her career in 1996 at Interaction Associates in San Francisco where she served as the National Education Manager, Master Trainer and bi-lingual Facilitator.
Throughout her career, Antonia has also worked as a consultant in the fields of aviation, health care, banking and has also for not-for-profit sectors of Arts and Education. Prior to Interaction Associates, Antonia was a small business owner and entrepreneur in the US, Germany and Trinidad. Antonia is also currently expanding her entrepreneurial interest as the co-owner of Image Mind Arts, which sparks cultural curiosity and inspires transformation through the Arts.
In July of 2002, Antonia was selected to be 1 of 500 facilitators for AmericaSpeaks, an organization that designed and facilitated an event called, "Listening to the City". This was an interactive Town Hall meeting with 5,000 New York City residents to review and decide on design concepts for the rebuilding of the World Trade Center and the 9/11 Memorial.
Antonia received both her MA in Adult Education and her BA in Interdisciplinary Studies from San Francisco State University. Additionally, Antonia is a certified Neuro-Linguistic Programming (NLP) Master coach and she served on the founding Board of TILT (Teaching Interdisciplinary Learning Tools) in San Francisco. She is certified to facilitate over 18 development courses and 360 and self-awareness assessments including MBTI (Myers Briggs Type Indicator), PDI (Personnel Decisions International) and Insights Discovery Profile.

Moderator: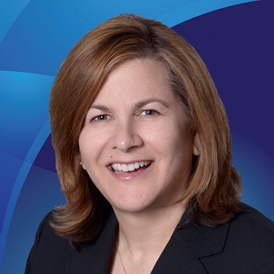 Olivia Goodkin
Partner and Chair, Employment Group
Greenberg Glusker Fields Claman & Machtinger LLP
Olivia Goodkin chairs the Labor and Employment Department of her law firm. She represents companies of all sizes in a variety of employment, business and trade secret matters. Olivia counsels clients on multiple employment law issues facing companies including wage and hour claims, mass layoffs, leaves of absences and terminations. She has several areas of concentration, including advising on employee issues attendant to the sale of assets or equity.  Olivia defends class action and individual plaintiff lawsuits brought against her clients for non-payment of wages, misclassification of workers, wrongful termination, harassment and discrimination.  She also conducts training classes for her clients in the areas of harassment and discrimination prevention, medical privacy and diversity.

Event Producer: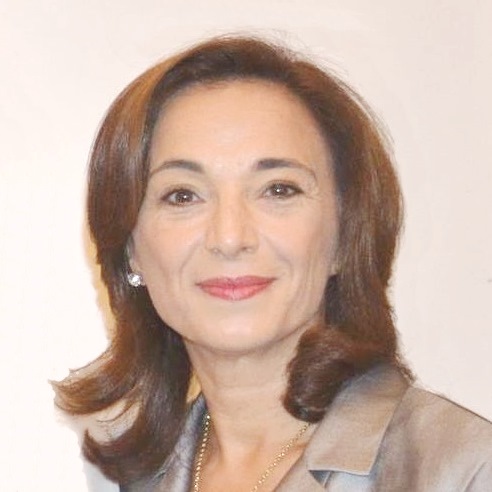 Darya Allen-Attar
Founder, Broads Circle

Darya Allen-Attar founded Broads Circle, an executive level women's networking group with a focus on MONEY and POWER for WOMEN, in 2008. The group organizes events that provide a venue for established, successful women to make high quality revenue connections. A "Broad" in our circle is a dynamic, smart, successful woman responsible for driving revenue and growing capital. Over 5,000 people have attended our events since 2009.
In 2013, Darya recruited several colleagues to form Women Founders Network (previously known as Chick Launcher), a virtual accelerator that hosts free educational networking events and an annual fast pitch competition for women entrepreneurs to connect them with the tools and resources they need (in a female-friendly environment) to achieve success. The top five finalists in 2014 and 2015 received a total prize package of cash and in-kind professional services valued at over $100,000.
Darya is married with three children, lives in Pacific Palisades, CA, and currently serves on the Board of the Los Angeles Westside YMCA and the Los Angeles Chapter of Advisors in Philanthropy (LA-AiP).


Attendee List
Sort by:

Date

|

First Name

|

Last Name
Save This Event
When & Where

Greenberg Glusker Fields Claman & Machtinger LLP
1900 Avenue of the Stars
21st Floor
Los Angeles, CA 90067


Wednesday, September 28, 2016 from 5:30 PM to 7:30 PM (PDT)
Add to my calendar
Organizer
Broads Circle

Driving Revenue and 
Growing Capital for Women
Broads Circle is a professional business networking group that is all about MONEY and POWER for WOMEN.

Recruiting Top Talent: Powering Growth at Hot LA Companies