| | |
| --- | --- |
| RE-VISION YOUR 2012 TELEWORKSHOP on April 20 @ 5 pm LEARN FIVE SECRET STEPS TO INCREASE YOUR PROSPERITY up to 50 % more with Bestselling author Joyce Schwarz, The Vision Board Book plus bonus audios from Teachers of the SECRET! Beyond the Vision Board! | |
Event Details
Never before has bestselling author, speaker and Coach's Coach Joyce Schwarz taught a teleworkshop REVEALING the 9 secret steps to creating your Vision Board.
AS SEEN ON FOX NEWS, FOX TV, E ENTERTAINMENT TV, on the DVD "BEYOND THE SECRET" with Bob Proctor , on CBS radio, PBS TV, ABC, NBC and more than 150 syndicated TV news shows: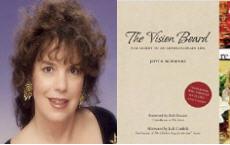 FINALLY FIND OUT WHAT NO ONE ELSE WILL TELL YOU: 
THIS IS YOUR OPPORTUNITY to finally discover: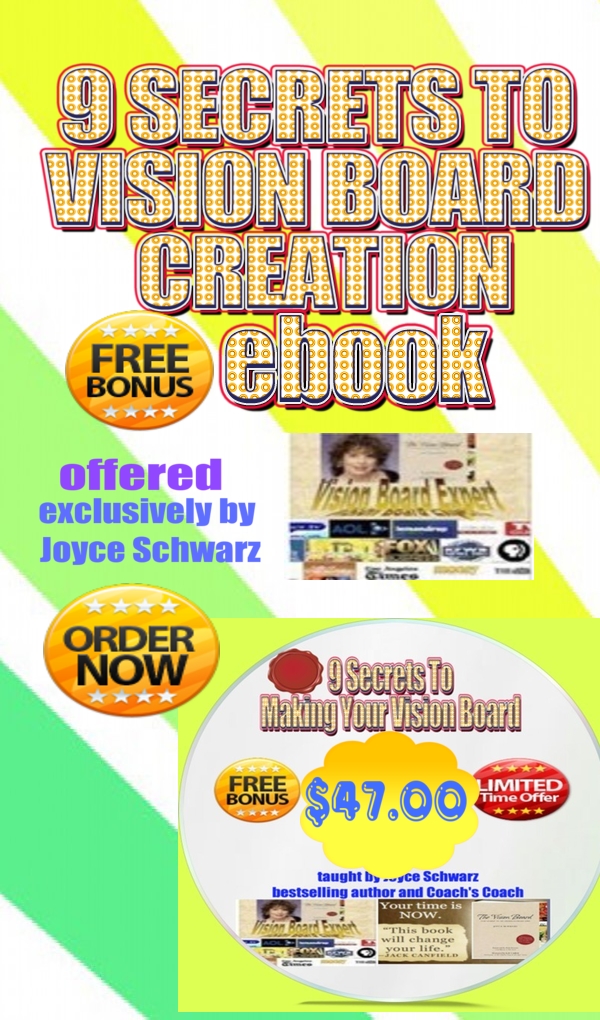 ****Why is your vision stalled? 
****THE ONE THING THAT no other coaches/authors or speakers tell you about creating a Vision Board, Dream Board or Life Board.
***WHY IS IT SO IMPORTANT TO HAVE A VISION BOARD
****What scientific proof is there (if any) that a Vision Board works.
****What are DEFINING IMAGES and why has no one else told you about them? 
***What are your power words for 2012? And how can you update them if you need to.
***What do you do with your power words?
****How can you make a Vision Board to bring you abundance? 
***How can you make your Vision Board WORK FOR YOU! 
****WHY SHARE YOUR VISION BOARD 
****Why a "goals board" is not enought
HOW TO MAKE YOUR VISION BOARD STEP BY STEP -- even before you buy any materials (poster board, magazines etc
WHAT AND HOW TO PLACE your 'defining images', "power words" and pictures of YOU on the board. 
WHY DOES JOYCE SCHWARZ suggests you make different boards for different aspects of your life including: career, business, abundance, family, health, fitness etc? 
AND WHY BOARDS MADE WITH JOYCE'S ADVICE WORK 100 percent BETTER!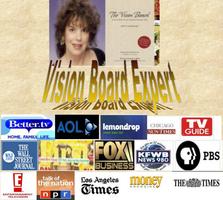 WHY DO MOST PEOPLE START THEIR BOARDS WITHOUT DOING THE MOST IMPORTANT STEP? 
BONUS with this 90 minute jump start your vision board class revealing the 9 secrets to creating the best way you get a free ebook putting the steps in writing for the VERY FIRST TIME -- you'll be the first to get this ebook as part of your class. BUT WE WILL NOT REVEAL it until the day of the class. We want to safeguard it FOR YOU ALONE! 
THIS CLASS WILL BE THE FIRST TO EVER SEE these 9 secrets in writing. 
NOTE this workshop is the first in a 4 part series -- each workshop stands alone -- you will be empowered to JUMP START YOUR VISION board after this 90 minute NINE SECRET CLASS. 
You are under no obligation to continue the course BUT if you wish -- you'll find that the other three teleclasses will walk you step by step through
****Analysis of Your Vision Board (or what stopped you from finishing your board? 
****Setting your vision path to your goals (never before revealed -- your personal GPS map
****Creating prosperity by helping others make their dreams come true --using Joyce's GRABS SUCCESS FORMULA. 
(all courses are available for home study or via audio) If you miss the April 20 course you can get the audio emailed to you for the same deal. 
a) Nine Secrets
b) Analysis of Your Vision Board
c) SETTING YOUR VISION PATH to your goals
d) CREATING PROSPERITY by helping others make their dreams come true! 
OUR CERTIFIED VISION BOARD COACHES around the globe pay hundreds of dollars even $1000 or more to discover these secrets and for the first time ever we're going to reveal them during this four class series (you are only registering for the first class right now) 
Any questions, email: joyceschwarz@gmail.com or 310-822-3119
Where

via teleconference sign up and get #




Organizer
Joyce Schwarz, Best-selling Author, THE VISION BOARD book as seen on E Entertainment TV and on BEYOND THE SECRET DVD. Jack Canfield says, "This book will change your life" www.visionboard.info
THE VISION BOARD INSTITUTE founded by Joyce Schwarz offers the following services:
*Creation of Giant Vision Boards for Charity Benefits & Corporate events (call for details and price list)
*Accreditation as a Certified Vision Board Coach joyceschwarz@gmail.com
*Vision Board creation classes and workshops for corporations, churches, nonprofits and community groups and private parties & events, joyceschwarz@gmail.com
RE-VISION YOUR 2012 TELEWORKSHOP on April 20 @ 5 pm LEARN FIVE SECRET STEPS TO INCREASE YOUR PROSPERITY up to 50 % more with Bestselling author Joyce Schwarz, The Vision Board Book plus bonus audios from Teachers of the SECRET! Beyond the Vision Board!