RAP Spring Tour of Homes - April 21st & 22nd

Multiple Dates

Jacksonville, FL
Event Details
Each spring for the past thirty-eight years, residents of the Riverside Avondale Historic District have opened their homes to guests in an effort to raise money for the city's premier grassroots historic preservation organization. This April 21st and 22nd, doors will open once again for a two-day self-guided tour. Ticket price is good for both Saturday and Sunday.
The Riverside Avondale Historic District has one of the most diverse collections of architectural styles of any neighborhood in the country. It's also one of the most beautiful and dynamic--in fact, Riverside Avondale was recently named one of America's 10 Great Neighborhoods by the American Planning Association (APA). So if you're interested in history or architecture, or just want to pick up some great ideas on home improvement, interior design and landscaping, make sure you make plans to attend this popular event.
Ten homes and one multi-family (John Gorrie) will be featured on this year's tour, which promises to be a special one. Participants will have a rare opportunity to step inside several of the district's most significant homes, including a beautiful Art Moderne-styled home located on Bourbon Alley, a stately Georgian Revival on Oak Street, and a mid-century modern home on Montgomery Place. New this year is a green rehabilitation at Riverside Avenue and a special exhibition of local artists at CoRK art space.
Participants will also have the opportunity to tour the Native Park and Sponsor Sherwin Williams' new store located at 3606 St. John's Avenue. All tour sites will be open on Saturday, April 21st, from 10 am until 5 pm, and on Sunday, April 22nd, from 12 pm until 5 pm.
Thank you to this year's tour sponsor, Sherwin Williams, for making this event possible!
An introduction to some of the homes on this year's tour:
2970 Oak Street: This stately Georgian Revival home was built by the firm Marsh & Saxelbye, a prestigious Jacksonville-based partnership that was formed in 1919. Over the course of 27 years, the firm designed some of the most noted homes in the neighborhood. Saxelbye's designs epitomized Jacksonville's boom-era construction.
The present structure was finished in 1927, when Georgian architecture, like other traditional period styles, was enjoying a revival. Built for Lucien Hall Boggs and Virginia Brisbee Boggs, the home was designed for an upper-class lifestyle and is one of the lesser-known gems of Avondale. The original servants' quarters on the third floor have been updated, as has the original kitchen. Impressive features include a beautifully landscaped backyard, complete with pool and guesthouse. 
1619 Challen: When a noted designer with a passion for the Colonial architecture of the West Indies accepts an Aussie investor'scommission to rehab a century-old Florida farmhouse, the project is destined to be anything but ordinary.
This beautifully and imaginatively restored home is the product of the collaboration between Julia Starr Sanford of Starr Sanford Design and owner Greg Whyte of Perth, Australia. The house, one of Avondale's oldest, was built in 1905, a full 15 years before the neighborhood was platted. The structure's origins as a general store were evident in the awkward room configuration that divided the front public space from the rear rooms, which comprised the old living quarters. Sanford's new design for the structure opened up the previously compartmentalized rooms, creating a more modern layout that prizes space and light without sacrificing character. Original built-in cabinetry in the kitchen was repaired, refinished and reused in the new kitchen and dining room. Old bead board, drywall and 1970s wood paneling was removed from the walls in the reconfigured bedrooms to reveal the original heart-pine finishes of the home. The old paneling materials were turned around and whitewashed to become an integral component of the elegant new living room. The result is a stunningly successful transformation that reestablishes the beauty of the home while creating a warm and welcoming space that is more than ready to greet its next century.
Sanford so enjoyed the project that she has chosen to live in the home while her son, Noah, attends Episcopal School of Jacksonville. "We love the traditional urbanism and vibe of Riverside Avondale," she says. "...The emphasis on gridded, small-scale streets, lined with beautiful historic homes, old trees and a nearby mix of land uses such as retail makes the historic neighborhood a perfect example in Jacksonville of city living."
1815 Bayard Place: Down Bayard Place, one of the few remaining original brick streets in the neighborhood, sits this newly restored Southern foursquare. This house type, with rectangular building massing, bay windows, a hipped roof and a hipped dormer window, was a very popular style in the Riverside neighborhood and all over the U.S. in the first two decades of the 20th century. The two-story verandah adds an element of Southern colonial revivalism to the home, and the entrance makes a statement with diamondshaped lattice side door panels and transoms.
The home was built in 1909 and was originally occupied by real estate agent J.E. Tombs in 1913. Not less than a decade ago, the dwelling's storied past was a faint memory. The home was a dilapidated eyesore and a safety concern for the area. Over time, several owners have remodeled the home with great sensitivity, replacing elements when they could not be repaired and bringing it back to its former glory with a mix of modern and traditional accents. The attic has been converted into a functional bonus space, and in line with the traditional foursquare plan, one of the original four bedrooms on the second floor has been converted into a lovely traditional bathroom, complete with a claw foot tub. Some of the original features of the home remain, such as the red tile fireplace.
Current homeowners James and Monica Pokorsky have always loved older homes with character. Before moving to Jacksonville in 2009, they lived in a Memphis-style foursquare. "There is something that draws us to this type of house and its comfortable floor plan; it's very livable. Riverside Avondale has a neighborhood feel with a little city vibe. It is nice to have an organization like RAP to protect the history that is in this area. They have made a significant impact on the community in the last 30 years," says Monica.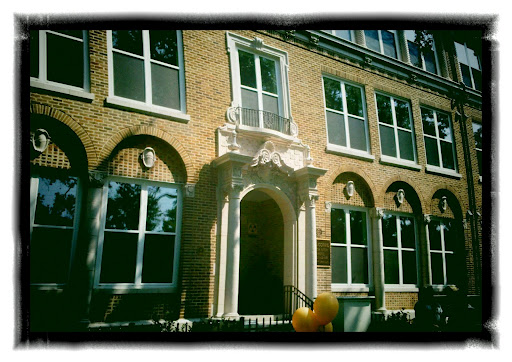 2525 College Street (John Gorrie): In Riverside Avondale, the largest adaptive use project in the district's history is also its newest. The historic John Gorrie Junior High School, built during the Florida land boom era, has been transformed into luxury condominiums after a two-and-a-half year, $13 million dollar investment by J. Wayne and Delores Barr Weaver. Adaptive use is the process of adapting buildings for new uses while retaining their unique historical features. As residents of Riverside, the Weavers regularly stroll through the neighborhood; "we kept coming upon the John Gorrie Junior High School and wondered why it had been left to wither and die," said Delores Weaver. When the School Board put the building up for auction, the Weavers placed the winning bid.
More information about the varied homes and many events associated with this year's tour can be found at riversideavondale.org.
Where


Riverside Avondale Preservation
2705 Riverside Avenue


Jacksonville

,

FL

32205


Organiser
Riverside Avondale Preservation
Riverside Avondale Preservation Inc. (RAP) is a private, non-profit membership organization whose mission is to enhance and preserve the architecture, history, cultural heritage and economic viability of the historic neighborhoods of Riverside and Avondale.