Raising Money from Crowdfunding

Thursday, October 18, 2012 from 5:45 PM to 9:00 PM (PDT)
Event Details
SCHEDULE

5:45-6:40  Networking, Dinner, Drinks and View Cars
View demo cars in parking lot: FISKER KARMA and RAV ELECTRIC
6:40-7:20  2013 Luxury Car Trends with a focus on Electric, Internet, and Connectivity
Moderator: Michael Jordan, Executive Director of Editorial ,

Edmunds.com
Mike Sullivan, Owner, LA Car Guy
Paul Scott, Consultant, Nissan Leaf 
Taeyang Yoon, Founder and CEO of Karfarm
Connected Car is the new generation of vehicles that have software-driven dashboard and entertainment systems. They deliver Internet-based entertainment right to your dashboard--such as streaming media, navigation, music, information data feeds, online music, social networking and Internet search. Electric cars and hybrids now flood the market for cost savings, fuel efficiency, and better driving experience.  Learn about the coolest trends in luxury cars from LA's most passionate car guys.
7:30-8:30 Crowdfunding Strategies, Angel Investing, and Raising Money for Business Ventures 

David Harvilicz, Founder and CEO, When You WIsh
Founder of crowdfunding platform

Justin Massion,  CEO & Chief Creative Officer. Jam Studios
(Raised over $220,000 for Space Command on Kickstarter,He is also writing a book, "Cracking The Kickstarter Code")

Mark Schwarz, Angel Investor
Angel lnvestor in Invested.In, Member Harvard Business Angeles

Learn how to use crowdfunding websites to raise funds for startups, new business ideas, inventions, social causes, nonprofits, and entertainment projects. 
Understand differences between angel funding and crowdfunding
Hear insider tips on how to reach your goals, use your existing network for marketing, and get national press coverage. 

Key issues include:
• Why and how to crowdfund your emerging company, as opposed to angel funding?
• How to attract angel funding?
• Is crowdfunding a solution for your emerging company?
• Why do VCs and Angels get involved in crowdfunding?
• How do you create a compelling website and message to raise money?
• What are best practices for crowd funding?
• What are the risks and how can you protect your company from them?
• Was a new legal and regulatory landscape created?
• How do you protect your ideas when disclosing concepts to investors?

8:30-9:00 Networking with Investors, Drinks, Dinner, View Cars
 
__________________________________________________________________________
WHO SHOULD ATTEND:
Investors, startups, Internet and web enable ventures, games, web services, mobile, apps, Internet enabled services, platforms, consumer electronics, software, hardware, entertainment and media, digital media, broadband and web services, entertainment,, finance, production: ontent creation,

PROGRAM DETAILS
Connected Car is the new generation of vehicles that have software-driven dashboard and entertainment systems. They deliver Internet-based entertainment right to your dashboard--such as streaming media, navigation, music, information data feeds, online music, social networking and Internet search.
ELECTRIC CARS and hybrids now flood the market for cost savings, fuel efficiency, and better driving experience. Learn what features to consider luxury cars.

EXCLUSIVE VIEWING OF THESE CARS: FISKER KARMA and TOYOTA RAV  ELECTRIC

With the rise in apps on smartphones, automakers tink we want to do the same in our cars. So they are providing Internet-connected systems labeled "infotainment" or "telematics" that essentially turn LCD screens in the dashboard into remote controls for apps.

Speakers will give you insider tips on your next purchase:
Will these apps be included as upgrades or after market?

What features should you consider when buying your next vehicle?

How will safety concerns be integrated with Internet systems?

Will smartphone apps be found on the dashboard?

What to expect for 2013 models?

What trends will show up for new for electric and hybrid vehicles?

 What's hot in the after market categories?

How will connectivity interface with hybrid and electric cars? 

How to make buying decision for 2013 models?
 _________________________________________
HOST DEMO SPOT 7:30-9:30 DURING NETWORKING AND EXPERT SESSION
Call 310 736-1541 or email demo@angellaunch.com 
Purchase on our website for only $50 for shared table; and $95 for your own table. You host a demo table if you have a product, service, software, hardware, or application where you are looking for customers, investors or partners. Includes Wifi and outlet and dinner ticket.  
MEDIA OUTLETS AND TRADE ASSOCIATIONS BECOME SUPPORTING PARTNER AND INVITE YOUR MEMBERS
We welcome media partners and trade associations to be supporting partners. You help promote to your members in exchange for free or discounted tickets, and members can host tables at reduced rates. Contact us at Partners@AngelLaunch.com
JOIN MAILING LIST FOR FUTURE EVENTS
You can join our mailing list for notices of other events including free parties, mixers and industry conferences. Join at www.joinihf.eventbrite.com
Refunds: As with all events we do not issue refunds, but you can transfer your ticket or apply credit toward a future event.
___________________________________________________________
ABOUT EVENT HOST: ROC – SANTA MONICA
Real Office Centers just opened their ROC–Santa Monica location at 604 Arizona. Located in the heart of Santa Monica's high-demand market, the newest ROC location will appeal to fast-growing companies in the technology, media and entertainment sectors.
Real Office Centers – continually redefining the office environment.  The 44,260-square-foot ROC–Santa Monica location, last occupied by Google, will have more than 200 socially conscious, shared-workspace environments with space for as many as 150 small companies. Real Office Centers is an industry-leader in shared office space, creating social environments that are both engaging and productive for up-and-coming entrepreneurs.
This three-storey property has already generated significant interest from prospective young and tech-savvy tenants due to the limited supply of creative office space within the West Los Angeles area.
ROC–Santa Monica will offer industry-leading shared office environments geared towards the high-tech and entertainment industries, which make up a significant proportion of Santa Monica's business and community landscape.
ROC–Santa Monica is undergoing a multi-million dollar interior reconfiguration, which will include conference facilities, a kitchen, coffee bar and top-of-the-line furnishings.
For more information please contact us by email: info@realofficecenters.com.
ABOUT EVENT SPONSOR KARFARM
KarFarm  is an online car marketplace focused on getting consumers the best deals in the most convenient way without spending money, too much time, or risking their privacy. There is no money paid to use the service and no limitations on how a consumer uses the service to get the car they want.
 KarFarm has streamlined the decision process by only listing what is in stock. No longer will consumers waste time configuring a car only to find that it is not available. KarFarm then lets the consumer choose which dealers they would like to work with based on factors that are important to them; from past reviews to language. Consumers can then purchase vehicles in a reverse auction with their selected dealers. Because the best deal is not necessarily the cheapest one; KarFarm presents these bids in a detailed yet easy to understand fashion. KarFarm understands that convenience extends to privacy and so, throughout the entire process, no personal information is required.
KarFarm offers car dealers an opportunity to go beyond simply another retail channel or even simple data about product or price points. KarFarm can help dealers with more in-depth data regarding the even more essential part of the business; the dealers themselves and the deals they make.
Attendee List
Sort by:

Date

|

First Name
When & Where


Real Office Center (ROC)
604 Arizona Ave


Santa Monica

,

CA

90401


Thursday, October 18, 2012 from 5:45 PM to 9:00 PM (PDT)
Add to my calendar
Organizer
iHollywood Forum
iHollywood Forum has been producing dinners and seminars for entertainment and tech executives for nine years. Our events include the Digital Media Summit, Mobile Entertainment Summit, Advertising Innovations Summit, Digital Living Room, 3D Next, Game Next, and IPTV World. more...
2012-08-30 17:07:08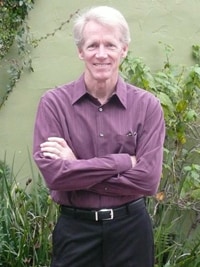 Paul Scott, Nissan LEAF Specialist
 Paul Scott, a lifelong environmental advocate, co-founded Plug In America (PIA) in 2005 to galvanize support and advocate for the manufacture of Electric Vehicles and plug-in hybrids that reduce America's dependence on petroleum and improve the global environment. As one of the leading nonprofit organization's most visible leaders, he is regularly interviewed by global media and consults with auto industry officials, consumers and local, state and federal policymakers to advance clean-car technology. He is a regularly featured speaker at national conventions, universities, schools and elsewhere.

Paul helped create DontCrush.com, PIA's predecessor, a grassroots group that single-handedly prevented some 1,000 production EVs from being destroyed by the auto companies that manufactured them. His work with both groups has included campaign strategy, research, planning and execution. He is among the key figures featured in "Who Killed the Electric Car?" the 2006 documentary distributed by Sony Pictures Classics, and has been filmed and consulted for the follow up, "Revenge of the Electric Car" (currently in release).

 Paul works professionally for Nissan of Downtown LA as an EV Specialist selling the new LEAF EV. He also works as a consultant for SolarCity, the nation's leading residential solar installation firm. He owned a 2002 Toyota RAV4 EV for eight years and currently owns a 2011 Nissan LEAF, which he drives on sunshine generated by the photovoltaic panels on his roof in Santa Monica. Paul is President of the Electric Vehicle Assn. of Southern California and a founding board member of Plug In America.
Mike "LAcarGUY" Sullivan, President and Owner, LAcarGUY Family of Dealerships
Mike "LAcarGUY" Sullivan is president and owner of the LAcarGUY family of dealerships, a leader in the LA auto industry since 1964. His 11 award-winning dealerships include Audi, Fisker, Lexus, Porsche, Scion, Subaru, Toyota and Volkswagen, plus two state-of-the-art body shops. Over the past 10 years, Mike has established LAcarGUY as the leading innovator in online car shopping, assisting customers with their complete research and car buying needs. His hands-on approach to engaging customers through digital and social media campaigns, community outreach, and directly at the dealership level has resulted in a large and vocal community of customer brand advocates.
Giving back to the local community is another top priority for Mike. Over 40% of LAcarGUY's marketing budget is allocated for events and charities, especially those involving children, education and the environment. In recent years, Mike has been honored for his charitable contributions by Sustainable Business Council, Global Green, Pipeline To A Cure (Cystic Fibrosis), Big Brother Big Sister and Richstone Family Center.
Mike's love of Los Angeles and its beautiful beaches inspired him to be a leader in making his industry cleaner. LAcarGUY is now one of the world's top hybrid dealers, and the company's new Audi dealership is a LEED certified building. Mike has also partnered up with environmental organizations such as Heal The Bay, Environmental Media Association and Global Green.
 
Mike currently lives in Manhattan Beach with his wife Robin. His three children, Sean, Kelly and Meghan, are all involved in the business: Sean is general manager of Lexus Santa Monica, Kelly is general manager of Fisker Santa Monica, and Meghan is the marketing manager for LAcarGUY.
For more information, visit LAcarGUY.com.
Taeyang Yoon, Founder and CEO, Karfarm.com
Taeyang Yoon worked as a e-commerce director for a couple of mid-size auto groups and started to observe a downward trend in the quality of current automotive e-commerce market. Seeking a better solution, he co-founded KarFarm to disrupt the industry. KarFarm revolutionizes how consumers and dealerships communicate with its unique reverse-auction and deal management platform.
2012-10-03 16:56:51
Mark N. Schwartz, Angel Investor, Member Harvard Business Angels
Mark Schwartz is an entrepreneur, an experienced public and private company, CEO, CFO, board member and active angel investor and mentor to companies in their early stages of development. Mark assisted Starbucks Coffee in raising their first round of institutional financing and was a member of their board of directors for two years. 
He co-founded a Hispanic grocery retailer, Bodega Latina Corporation (El Super), and raised three rounds of capital from private investors and the third largest retailer in Mexico.  Today, the company operates over 45 stores in California, Nevada, and Arizona with sales exceeding $1 billion.  In 2010, he engineered a successful exit for his investors. After serving several years as Bodega Latina's CFO, he left to become CFO of a 3D software company, DDD Group, which he took public on the London Stock Exchange.
As Chairman and CEO  of Hypertension Diagnostics, Inc., Mark led several financings for this publicly traded medical device company focused on detection and management of cardiovascular disease. He recently sold the company and acquired a plastics recycling business in Austin, Texas.
Mark was an investment banker at Donaldson, Lufkin, Jenrette (DLJ) in Los Angeles and Credit Suisse First Boston in New York. 
Mark currently serves as a board member of Specialty Commodities, Inc., a private equity owned food ingredient and trading company and HDI, Plastics, Inc., a plastics recycling company as well as the chair of HBS Angels of Southern California. 
Dave Harvililcz, Founder and CEO, WHEN YOU WISH
When You Wish is the Internet's most flexible and inexpensive platform for raising money online. We create a market for human aspiration where the best way to dream big is to give even bigger.Dave is a self-described "recovering attorney," having escaped a large Wall Street law firm where he focused on mergers and acquisitions with clients including Goldman Sachs and JP Morgan, and later from the Silicon Valley powerhouse Wilson Sonsini, where he focused on start-ups and venture capital financing. He later moved into Fortune 500 management consulting and then private equity before creating WhenYouWish.com.Dave is also an adjunct law professor teaching "Business Planning – Financing the Start-Up: Business and Venture Capital Financing" at Loyola Law School in Los Angeles.  He speaks Russian, German, and Brazilian Portuguese.
Justin Massion: CEO & Chief Creative Officer of Jam Studios
As a dreamer, Justin Massion is devoted to the development of VISION, IMAGINATION & CREATION. Inspired by Walt Disney & Sir Richard Branson, Justin is an artist, entrepreneur, inventor and leader. He has numerous projects in the making, all of which he has maintained with focus through his creation of Jam Studios. 
Justin studied Web Design, Internet Marketing, Entertainment Business, and Animation at Full Sail University in Florida.  At the age of 14, he learned Industrial Design under the tutelage of Ravi Sawhney at RKS Design for four years. He also grew up watching his uncle, Barry Rudin, operate one of the most successful Ticket Brokerages in Los Angeles and the nation, "Barry's Tickets." Justin served as Chief Creative Officer to Direct Marketing & Sales expert, Barry Millay who had sold his previous company, "20/20 Companies" for $128 million to Golden Gate Capital. 

Currently, Justin is working with some of the top names in science fiction as a Producer & Marketing Director on the feature film franchise - Space Command. On Kickstarter.com, Space Command raised it's 1st goal of $75K in just over 3 days and is projected to raise well over $200,000 by its end date of July 14th, 2012.