Bummer! Sales have ended.
Unfortunately, tickets for this event are no longer on sale.
Event Details
RaceDiet Clinic Series - starting Oct 14, 7-8:30pm
RaceDiet will focus on Real Food Recipes as well as Supplemental Foods such as Sports Drinks, Gels, Bars, Tablets and Capsules. There are windows of opportunity to maximize your potential with recovery and performance both on and off the bike.
There will be an in-depth look at how your body metabolizes foods and the impacts of maximizing healthy blood & Hormone levels and associated impact of the Central Nervous System.
Open Discussions on: 
•

How do the "New Trend" diets fit in?

•

Weight loss and Weight Gain

•

Ironman and shorter distance triathlons.

•

Road and Criterium fueling.

•

Centuries, Grand Fondo's, Charity rides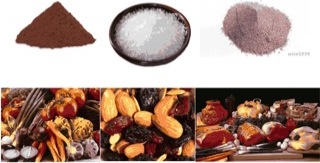 Clinics held at Roswell Bicycles.  Seating is limited!  Register now!