Public / Corporate / Prime Contracting Outreach Forum

Thursday, January 9, 2014 at 9:00 AM

-

Friday, January 10, 2014 at 5:00 PM (PST)

Bakersfield, CA
Who's Going
Loading your connections...
Event Details
KMCA 
 Kern Minority Contractors Association
 our many friends, public & private partners  
Host
"Your Connecting Point For Jobs & Contracts"
SBE/DBE/DVBE/MBE/WBE/SEC-3/HUB ZONE   
7th Annual San Joaquin Valley
Public Contracting Procurement Expo   


Location: Bakersfield, California  
January 9-10, 2014
(Program Agenda will continue to be updated through Jan 2014 ! )     
January 9, 2014 (Thursday) 
Morning Session   
Small Business (On line same day) Certification Workshop A
High Speed Rail project requires 30% contract goal for SB certified business  
Presented by California High – Speed Rail SB / DGS
Time: 9AM – 12 NOON
Location: Larry E. Reider Center
Address: 2000 K Street, Bakersfield, Ca. 93301 (Computer Lab)
* Limited Seating - Advance Registration required
(Free Session) 
_____________________________________________ 
Construction Jobs Readiness Information Workshop B 
Topic: High Speed Rail Project Community Benefit Agreement requires contractors to provide 30% Construction Jobs to Disadvantaged residents  
Time: 9:30 – 11:30 AM  
Location: Larry E. Reider Center 
Address: 2000 K Street, Bakersfield, Ca. 93301 (Room 101)  
* Presenters; discuss training & employment opportunities for inner city disadvantage residents 
(Free Session)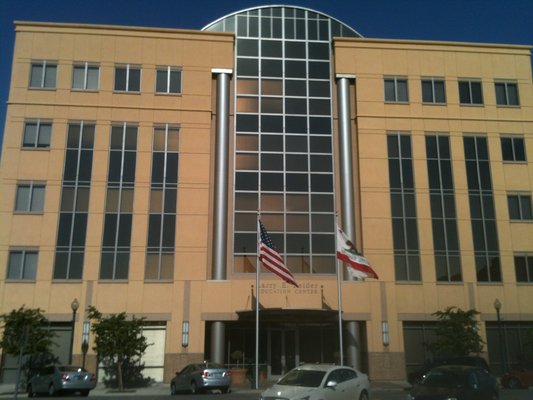 _______________________________________ 
Afternoon Session
KMCA / San Joaquin Valley Construction Academy
* 1st Annual  - Golf Tournament & Award Dinner  
   DBE/SB/DVBE/MB/MBE/WBE/SEC-3 - Program (Fund Raiser) 
 Date: January 9, 2014  
Golf Registration 1-5 pm
Award & Dinner 6-8 pm
Location: The Links at RiverLakes Ranch
Address: 5201 Riverlakes Dr, Bakersfield, Ca. 93312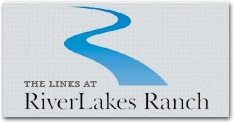 - Sign up team or single person $150, Golf Cart & Dinner included  
_________________________________________
California Transportation Regional Summit  
 California High Speed Rail Project 
30% SB/DBE/DVBE/MB contracting participation goal   
 Kern / Palmdale / San Joaquin Central Valley  
Date: January 10, 2014
Time: 7:30 am - 5 pm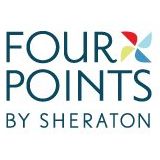 (Attendee discount rate)
Address: 5101 California Ave, Bakersfield, Ca. 93309
Invited Summit Speakers  (Partial list)
State of California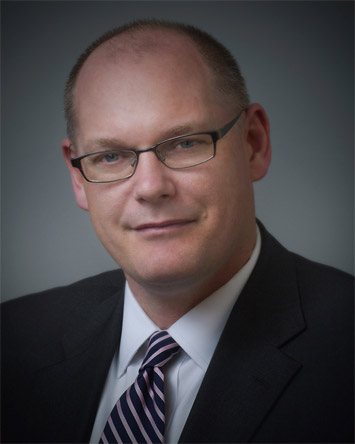 Brian P. Kelly, Secretary
California Transportation Agency (CalSTA)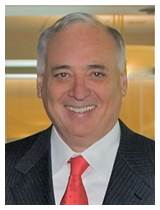 Dan Richard, Chairman
California High Speed Rail Authority Board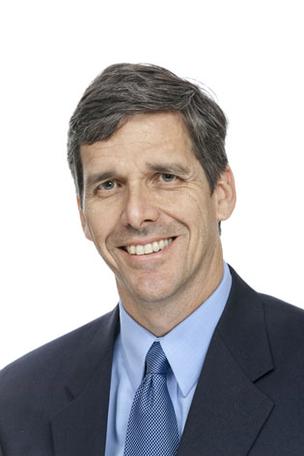 Jeff Morales, CEO 
California High Speed Rail Authority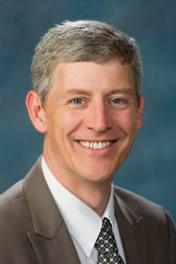 Malcolm Dougherty, Director
California Transportation (CalTrans) Agency 
Invited Federal Speakers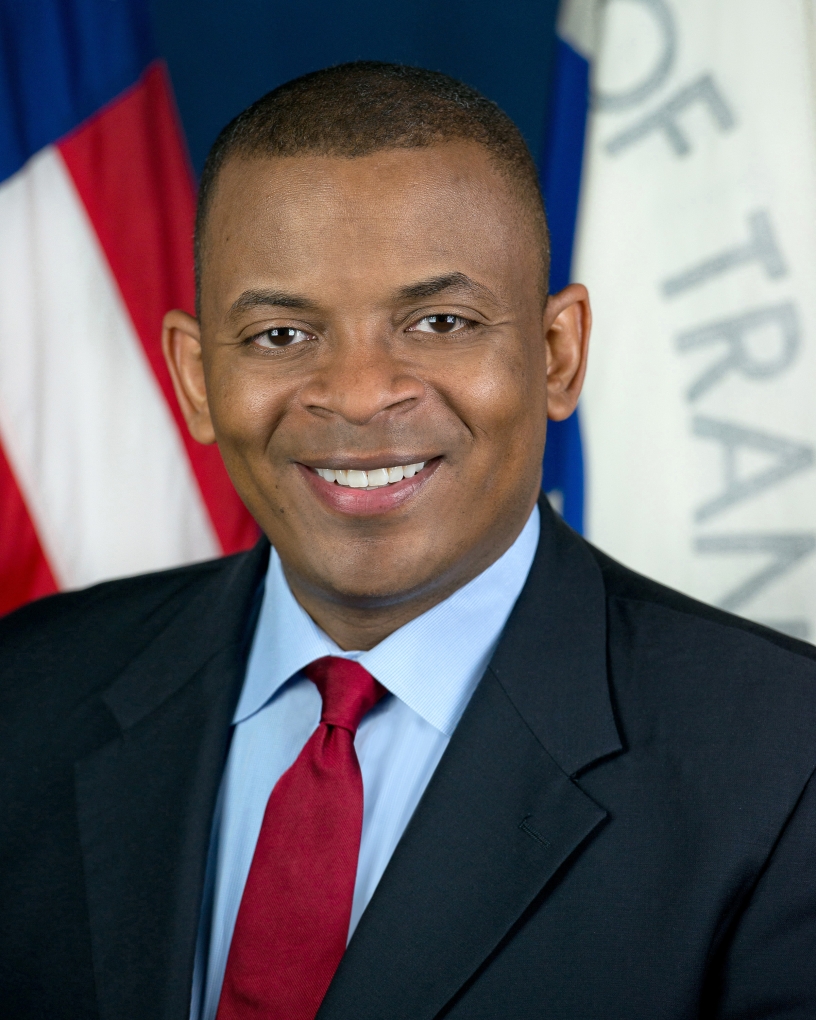 Anthony Foxx, Secretary
US Department of Transportation 
Federal Railroad Administration, Office of Civil Rights (OCR)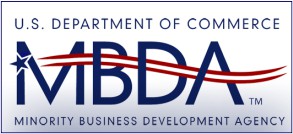 US Department of Commerce
Minority Business Development Agency (MBDA) 
Date: January 10, 2014 (Friday)
Registration (7:30 AM) 
Contractors  "Meet & Greet"  Continental Breakfast (7:30 - 8:30 AM)
Connecting to Opportunities Networking (All HSR Prime Contractors Invited)
Conference Welcome - 8:45 AM
Opening Speakers - 9 AM
 Vendor & Exhibitor Marketplace (9:30 AM - 5 PM) 
Contracting & Resource Information
Morning Panel  1 - Local Government Represetitives  9:45 - 10:30 AM
- City of Bakersfield, Shafter, Fresno, City of Palmdale
Morning Panel 2 - State & Federal Government Agencies (10:45 - 11:30 AM) 
California Regional Transportation Summit - Luncheon (11:45 AM - 12:45 PM)
- Guest Speakers
2014 Outlook - Regional Transportation Projects & Opportunities
High Speed Rail $6 Billion Dollar Central Valley Construction Project Update !
------------------------------------------------------------------
Afternoon Panel 3 - (1 - 2 PM)
Primes Contractors Challenges & Small Business Performance Excellence Program
Afternoon Panel 4 - (2:30 - 3:30 PM) 
Agencies Projects & Contracting Opportunity   
* Partial list invited presenters   
DGS, Caltrans, California High Speed Rail, State Water Resource, CPUC, Kern Cog, County of Kern, City of Bakersfield, Shafter, Fresno, City of Palmdale     
Breakout Sessions  
Workshop A (3:30 - 4:30 PM)
Public Agency & Prime Contractor  DBE ADMIN 
DBE Program Compliance & New Rule Update / Q & A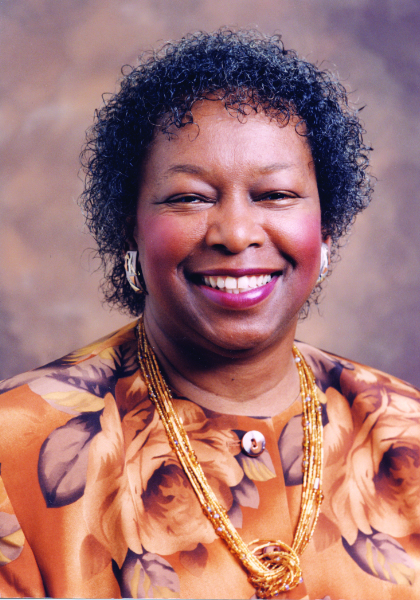 Algerine McCary 
Caltrans Deputy Director Civil Rights, Retired   
----------------------------------------------------
Workshop B (3:30 - 4:30 PM)   
San Joaquin Valley Construction Academy                       
Presents: "Pick The Brains" of one of the highest regarded consultants on Business Strategies and Financial Management for the construction industry in the United States.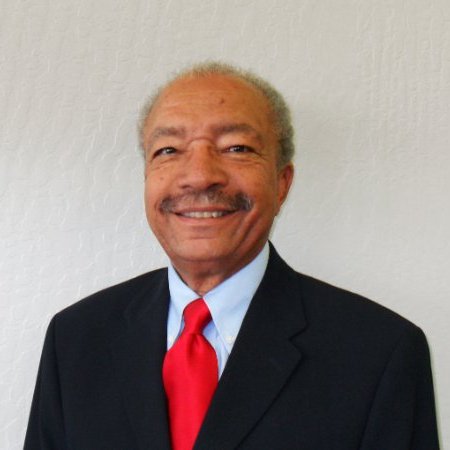 Rainow Byrd-Balwin
* Limited to License Contractors all trades - Interactive breakout session; Objective how to overcome executive & business management challenges in volatile industry. Hear about positive indicators as growing operations and suggested future-focused development initiatives, strategic business planning. Limited seating; please register early to save your spot. 
-------------------------------------------------------
Workshop C 

(3:30 - 4:30 PM) 
Scott Leslie, Coordinator
- Short Term Lending & Bonding
Small Business Association (SBA)
- Lending & Bonding program
____________________________________________________________
 Sponsorship opportunities are available
call (661) 324-7535
7th Annual SJV Conferece - Title Sponsorship $15,000 
Golf Tournament  Title Sponsorship $12,500  
Platinum - Conference Lunchen Sponsorship $10,000 
Gold -Conference  Networking Breakfast Sponsorship $7,500  
Silver - Conference SB/DVBE/DBE/MB Outreach Forum Sponsorship $5,000  
Bronze - Conference Workshop Sponsorship $2,500 
Breakfast or Luncheon Table  - Company Name Display $1,000
Include: Breakfast , Luncheon & Outreach Booth - Silver level or higher sponsorship
* 501c3 Nonprofit Tax Reciept Avaible if requested !
 Marketplace registration include: 
 6' x 30" Marketplace Booth (Table & Chair)
(1) Event Pass, Breakfast &  Luncheon ticket included 
Outreach booth fee $500 
* Sponsorship Bronze level or higher will include Marketplace Booth at no cost 
Question Email: kmca@att.net  
KMCA # 661-324-7535
Conference Objective: 
Let's Do Business!  
Bring together public agencies, prime contractors, DBE / SBE / DVBE firms 
throughout the San
Joaquin Valley 
Kern, Tulare, Fresno, Kings, Madera, Merced, San Joaquin, Stanislaus counties & other cities
Experienced certified DBE/DVBE/SB/MB/SEC-3 

A/E, Consultant, Construction Management, General Building / Engineering, Sub Contractors all tier & Suppliers who are

Ready & Able to business with agencies & prime contractors.
Discuss current  projects, doing business with Agencies & Prime Contractors  Bidders require 

DBE / SBE / DVBE Sub contracting goals.  

 
Local, State, and federally funded public works projects contracts opportunities.

 

Contracting opportunity Initial Operating Section High Speed Rail Project
 Conference provide workshops & vendors resource for DBE / SBE / DVBE sub contractors & smaller firms; to successfully perform public sector contracting work. 
This event provides a one stop resource outreach forum for public agencies & prime contractors to assist with meeting your annual DBE/DVBE/SB/MB/SEC-3 Project Goals.
* SJV Resource partners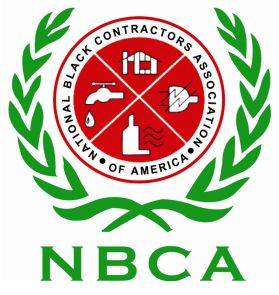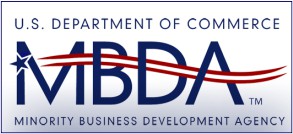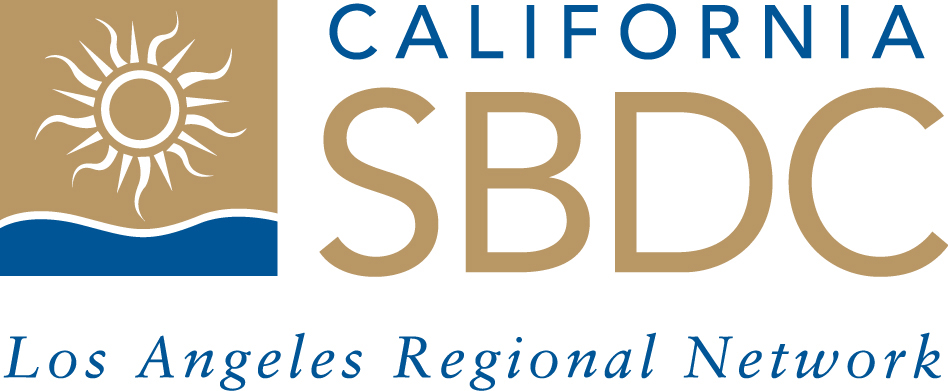 * Some of our resource partners
_________________________________
  Conference  Hosts:
KMCA - The Kern Minority Contractors Association is a nonprofit organization, registered with the State of California, Office of the Secretary of State (#5273, January 18, 1994). 

The Kern Minority Contractors Association assists members in the construction and building trades and related small business owners interested in performing public sector work. Our goal is to develop partnerships with public agencies and prime contractors to help them with their outreach efforts to meet project contract goals and "good faith efforts" required on State- and Federally-funded projects.
KMCA members include sub-contractors, general contractors, material suppliers, service providers, professional services, project managers, consultants and prime contractors from throughout the San Joaquin Valley.
We partner with San Joaquin Valley public agencies and prime contractors on this event to help prepare our local small business, DBE, DVBE, SBE, MBE, WBE, SEC-3 firms and others to get ready for the projects and growth coming to the San Joaquin Valley. We can all benefit from future ecnomic development efforts.
KMCA does not receive any public grants or funding. Our program operates on donations, membership fees and user fees. We are seeking public / private sponsorship partners to help us with our annual operating budget (approximately $50,000). The budget includes one part time contract staff, office space, phone service, office supplies, printing materials, admininstrative overhead cost and misc incidental items. Your sponsorship ensures continued assistance and support services to local SBE / DBE / DVBE / MBE / WBE / SEC-3 firms.
Any funds left over from annual conference after payment to all vendors & expenses related to the hosting our annual conference & award dinner will be used to help support the Kern Minority Contractors Assn. bid plan room & contractors resource center's annual operating budget. KMCA provide a public report on funds recieved & the cost assoociated with hosting the event. Anyone can request a copy of the final report , please submit your written request to KMCA  @ P.O. Box 2367, Bakersfield, Ca. 93303. 
KMCA Services:
Educational seminars & workshops
Legislative advocacy on issues affecting member businesses
Networking - "Meet & Greet" dinners with prime contractors
Contract Bid Plan Room
Certification assistance
Construction management support
Prime Contractors DBE compliance "good faith effort" assistance
Construction Business Resource Center & admin. support services
Contractor projects bidding notice/daily posting service (Trade & Focus)
Labor Union project agreement assistance (Public Works Prevailing Wage projects)
Inner - City Construction Boot Camp / construction worker helper (contract service)
California State Contractors License assistance (CSLB )
Weekly Bullentin Newspaper (Focus & Trade)
 KMCA BELIEVES IN BUILDING BRIDGES TO REMOVE BARRIERS 
KMCA business office is located at:
1330 E. Truxtun Ave,
Bakersfield, California 93305
Mailing Address: P.O. Box 2367, Bakersfield, Ca. 93303
Phone # 661-324-7535
Fax # 661-323-9287
Web Site:www.kernminoritycontractors.org
Email: kmca@att.net
San Joaquin Valley Construction Management Group
Certified DBE/DVBE/SB/MB/MBE/WBE/SEC-3
Experienced A&E and Construction related Trade firms
Has enter into MOU Teaming Agreement f
or contracting with prime contractors & agencies
to help them meet their projects contract goals.
Our team would like be a part of your project team  
Let's Do Business Together!
*

Conference Planning Committee
Kern Minority Construction Assoication
- Marvin Dean,
SJV Construction Management:Group
- Dominique Curl, Vintage Construction Supply
- Gary Shelton, Consulting  
- David J. Blanco, Perormance Ascent
- Thea Selby, Next Steps Marketing
- Wanda L Rogers, Construction Service Worker
- Rainow Byrd-Balwin, Consulting
- Robert Jones, Creegan + DAngelo  
- Naazim Hamed, San Joaquin Valley BCA
- Nick Hill, Kern County Black Chamber of Commerece
Your One Stop Resource  
Public / Corporate / Prime 
Outreach & Good Faith Effort Conference  
SB/DBE/DVBE/MB/WBE/MBE 
Sub-Contracting Opportunity 
 Outreach Forum  
 Vendor Booth & Sponsorship Opportunities Available   
Email: sponsorship@sjvannualpce.com
Contact # 661-747-1465 or # 661-324-7535 
When & Where


Four Points by Sheraton - Kern / Palmdale / San Joaquin Central Valley " California Transportation Regional Summit "
5101 California Ave


Bakersfield

,

CA

93309


Thursday, January 9, 2014 at 9:00 AM

-

Friday, January 10, 2014 at 5:00 PM (PST)
Add to my calendar
Organizer
KMCA & San Joaquin Valley Construction Management Group
> Kern Minority Contractors Assoication
> San Joaquin Valley BCA
> San Joaquin Valley Construction Academy
> San Joaquin Valley Construction Management Group, LLC
> A.Phillip Randloph Community Development Corporation
Office: 1713 Tulare St, Fresno, Ca. 93721 #211 - 1330 E. Truxtun Ave, Bakersfield, Ca. 93305 
PH #661-324-7535 / Email: kmca@att.net