Pre-Valentines 4-hrs Salsa Latin Dance Boot camp in Gwinnett One day total immersion in learning how to dance Salsa Saturday February 9, 2013

Saturday, February 9, 2013 from 11:30 AM to 4:30 PM (EST)
Who's Going
Loading your connections...
3 of your friends are going.
Share it to get more people on board!
Share
Sara Haughty
San Francisco, California
Luke Picard
London, United Kingdom
Rick Vespucio
Florence, Italy
Event Details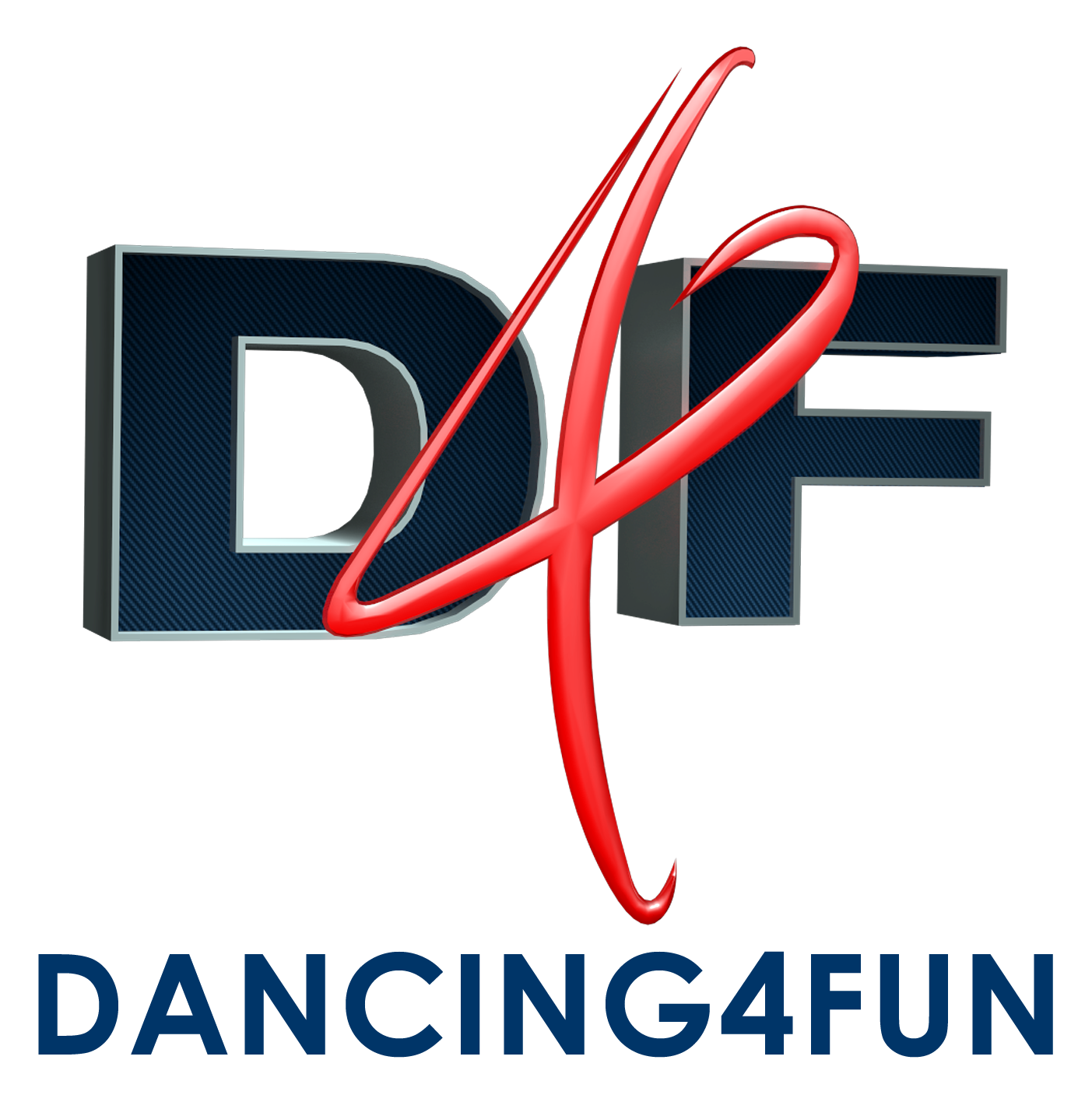 presents...

 4hr Salsa boot camp Near Atlanta Saturday Feb 9,, 2013

Level 1 & 2 
Are you too busy to attend one of our series dance class during the week.
Come check out our one day 4 hr Salsa boot camp in the Gwinnett area.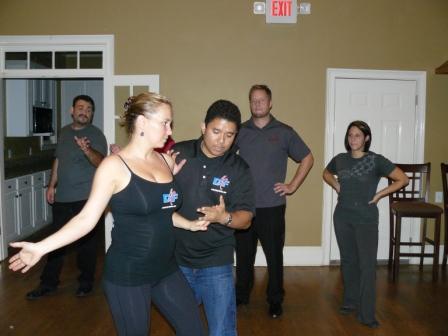 This 4 hour immersion  into Salsa is designed for busy individuals.  We will start with the very basics of Salsa and each hour build upon the dance moves that you previously learned.  in addition we will incorporate simple lead a follow technique that will make learning how to Latin dance easier, so you can focus on having fun on the dance floor.
This is a fun Latin dance class, and we will teach you steps that you can use right away..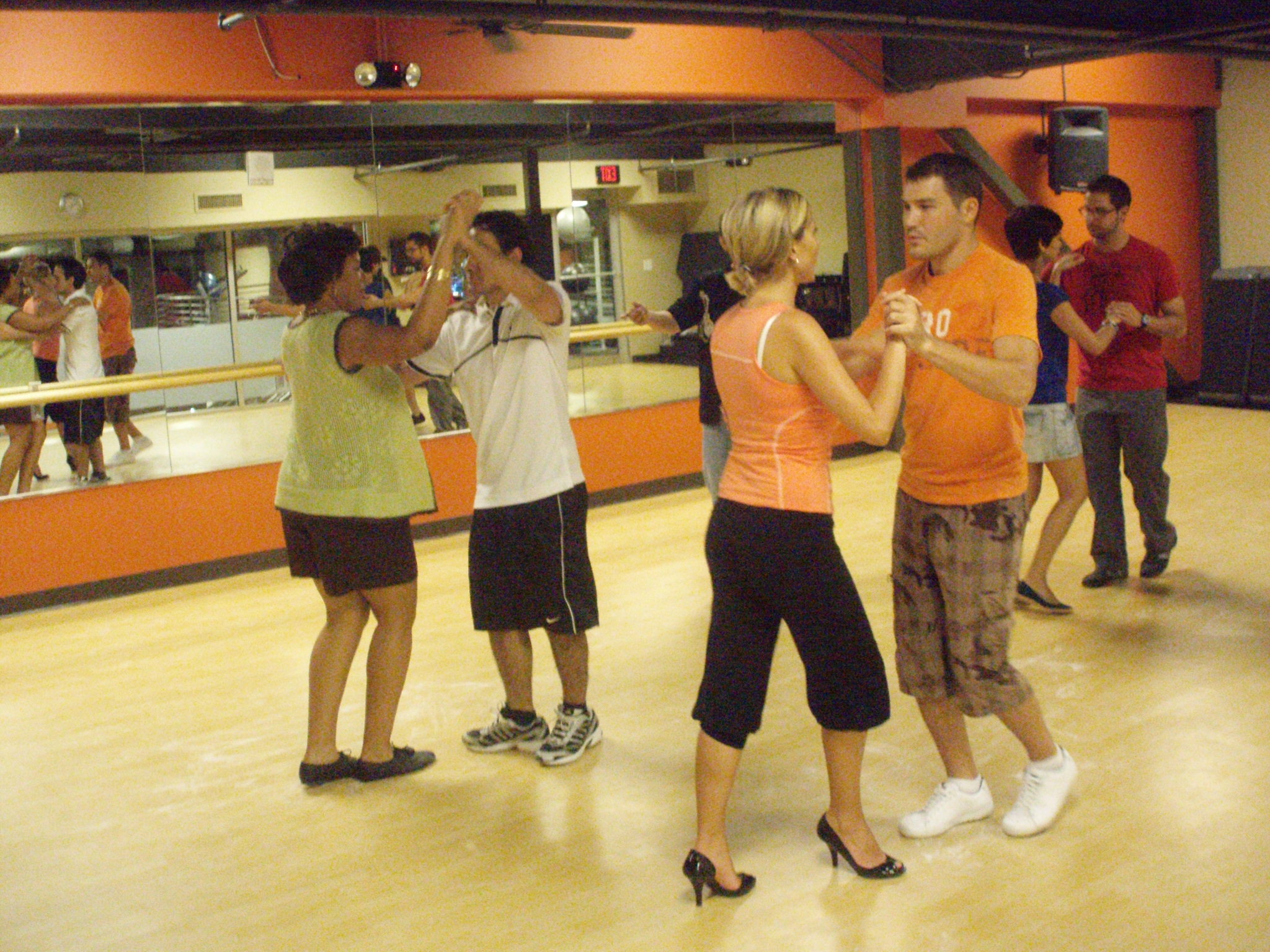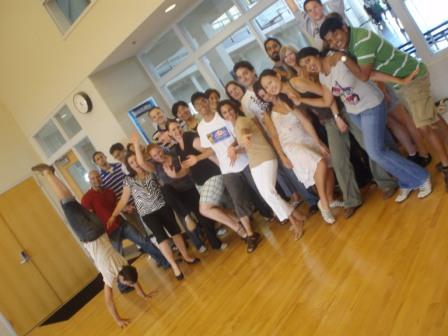 11:30am Check-In & Registration
First Hour:
12pm - 1pm- Intro. to Basic LA Style - "Simple as Walking"- If you can walk you can salsa!
The first 60 minutes, we'll show you some movements and turns to get your feet moving to Latin music.  You will learn how to recognize Salsa music, and you will also learn basic Right & Left Turns, Crossbody leads, You will see just how easy dancing Salsa really is.

Plus... We will also answer two ever so important questions.
1.  Why are women always right?
2.  Why guys are always in charge?  (Fine print  --> in dancing...)

Second Hour:
1pm - 2pm -  More Easy but Cool Salsa Moves + Lead & Follow Techniques
It's easy to dance with just about anybody! Guy's, we'll show you how to make sure the lady you are dancing with is having fun, and Ladies, we'll show you how to be able to follow different guys' leads. Plus you will be inroduced to Inside and outside turn variations, while incorporating these to what you learned the first hour.

 Lunch break @ 2 - 2:20pm
Third Hour:
2:30pm - 3:30 pm - LA Style Revealed - Linking beyond the basics
What makes it LA style? We'll teach how to quickly look & feel like a more advanced Salsa dancer by linking different steps together into more advanced combinations. As we add another sequence, we will also reinforce the concepts and dance moves that you have learned in the first 2 hrs.


Fourth Hour:
3:30pm - 4:30pm - Putting it all together  Smoothing out the rough edges and working with Variations.
Time to review and practice all the cool Salsa moves, and combinations. In addition, you will learn how to vary and mix and match combinations and make small adjustments to make a move a more advanced move.
click on the link below to go to our
dancing4fun Studio Fan page:
https://www.facebook.com/dancing4funstudio
If you are not interested in classes and just want to come out dancing with us
go to our Latin  dancing in Gwinnett Fan page:
https://www.facebook.com/Latindancinggwinnett


Meet your instructors:
Sean-Christopher
Assisted by Mirka


 

Sean-Christopher is a certified dance instructor, and  was in the IT field as a Network Administrator for many years. He was born in the Philippines & lived in the New Jersey/NYC area  for 5 years.
Originally trained in Eskrima and kickboxing by his Dad and Doce Pares Club in Jersey City.
After moving to Atlanta with his parents he picked up a new hobby and started training as a Swing and Ballroom instructor in 1994 at the age of 17 years old.

Three years after, he was introduced to LA style Salsa and fell in love instantly.  Sean have travelled to LA and many cities across the U.S training under some of the most sought after Latin dance instructors around. 

Since then Sean have worked at a cruise ship, and taught at various Latin Dance festivals & Congresses. Sean have also taught classes for Bellsouth, Cisco, Gwinnett Ballet and other reputable companies in and around the Metro Atlanta area. 
Sean also started Dancing4Fun in 2001 and his Dancing4fun crew and Jorge Elizondo of Bachata Fusion is also the host of "Atlanta's Latin Dance Classic".

He continues to learn from some of the top Salsa & Bachata instructors in the industry. You can never be too advanced to take a beginner class is one of his many philosophies in learning.

Incorporating his Martial Arts and Dance training, Sean's high energy and fun approach to Latin dancing personifies Dancing4fun's Slogan.. "Bringing the joy of Dance to you One Step at a Time"!  A few of his favorite artists are: Aventura, El Grand Combo, Prince Royce, Michael Buble, Elvis, Squirrel Nut Zippers
 What to wear/ not to wear:
-- wear comfortable, but decent, clothes & comfortable shoes
-- no rubber soled shoes, flip flops, or sandals

No partner required, but you are welcome to bring one. We'll be switching partners,
but if you want to stay with your dance partner that is not a problem.
Where:
Elite Signature Enterprise
850 Indian Trail Lilburn Rd
Lilburn Ga 30047
770.855.4396
 
Time:
11:30am - 4:30pm
 
Cost:
$35.00 adv purchase; $50/person @ door
-- includes lunch  & water
-- Entrance to our Latin Dance party in the evening


click on the link below to go to our dancing4fun Studio Fan page:
https://www.facebook.com/dancing4funstudio
If you have any questions..
Sean-Christopher
770.855.4396
www.Dancing4Fun.com
http://www.meetup.com/dancing4fun/
http://www.LatinDancing4Fun.com
http://www.dancing4fun.com/class_schedule.html
https://www.facebook.com/events/383667258383541/
https://www.facebook.com/Latindancinggwinnett
https://www.facebook.com/swingdancegwinnett
http://latindancingingwinnett.eventbrite.com/
http://salsabootcampatlanta.eventbrite.com/
 
Valentines Day - jan 21th
https://www.facebook.com/events/272639979532244/

Valentines Day party Atlanta Ga
Valentines Latin Dance party Gwinnett
Valentines Atlanta Ga
Valentines Day Dance party Suwanee Ga
latin dance Valentines Day party Gwinnett
Romantic Valentines Day event atlanta Ga
Duluth Ga Valentines Day event
dance party Valentines party lawrenceville Ga
valentines day event lilburn ga
Valentines Dinner and dance near snellville ga
romantic Valentines Day gwinnett
latin dancing valentines day Athens ga
latin dancing valentines day party atlanta Ga
latin dance valentines day party gwinnett
salsa and bachata valentines party
latin dance valentines day atlanta ga
valentines day suwanee ga
Latin Night valentines party near snellville ga
valentines day atlanta ga
dancing valentines party near suwanee ga
Latin Night valentines near lawrenceville ga
latin dancing valentines day duluth ga
dinner dance suwanee ga valentines day
dance party valentines day atlanta ga
valentines day party gwinnett
Latin dance valentines weekend atlanta ga
https://www.facebook.com/events/372678562828035/
valentines Day Latin Night thurs fri 14, 2013
Valentines Day party Atlanta Ga
Valentines Latin Dance party Gwinnett
Valentines Atlanta Ga
Valentines Day Dance party Suwanee Ga
latin dance Valentines Day party Gwinnett
Suwanee Dinner and Dance Valentines party
Romantic Valentines Day event atlanta Ga
Valentines Dinner and Dance party Athens Ga
Duluth Ga Valentines Day event
dance party Valentines party lawrenceville Ga
Dinner dancing Valentines Day event Atlanta ga
valentines day event lilburn ga
Valentines Dinner and dance near snellville ga
romantic Valentines Day gwinnett
latin dancing valentines day
latin dancing valentines day party atlanta Ga
latin dance valentines day party gwinnett
salsa and bachata valentines party
latin dance valentines day atlanta ga
valentines day suwanee ga
valentines party latin dancing and chocolate fountain Atlanta
chocolate fountain valentines party gwinnett
dancing and dessert valentines party near snellville ga
valentines day atlanta ga
dessert and dancing valentines party near suwanee ga
dancing and dessert valentines near lawrenceville ga
latin dancing valentines day duluth ga
dinner dance suwanee ga valentines day
dance party valentines day atlanta ga
valentines day party gwinnett  
http://www.meetup.com/dancing4fun/events/99469392/
Thurs Valentines Day @ Nemoes Feb 14, 2013


Valentines Day party Atlanta Ga
Valentines Latin Dance party Gwinnett
Valentines Atlanta Ga
Valentines Day Dance party Suwanee Ga
latin dance Valentines Day party Gwinnett
Suwanee Dinner and Dance Valentines party
Romantic Valentines Day event atlanta Ga
Valentines Dinner and Dance party Athens Ga
Duluth Ga Valentines Day event
dance party Valentines party lawrenceville Ga
Dinner dancing Valentines Day event Atlanta ga
valentines day event lilburn ga
Valentines Dinner and dance near snellville ga
romantic Valentines Day gwinnett
dinner and latin dancing valentines day
latin dancing valentines day party atlanta Ga
latin dance valentines day party gwinnett
salsa and bachata valentines party
latin dance valentines day atlanta ga
valentines day suwanee ga
valentines party latin dancing and chocolate fountain Atlanta
chocolate fountain valentines party gwinnett
dancing and dessert valentines party near snellville ga
valentines day atlanta ga
dessert and dancing valentines party near suwanee ga
dancing and dessert valentines near lawrenceville ga
latin dancing valentines day duluth ga
dinner dance suwanee ga valentines day
dance party valentines day atlanta ga
valentines day party gwinnett
http://www.meetup.com/dancing4fun/events/qshmxdyrdbvb/
valentines party Latin party @ contigo Peru Sat  Feb 16

 


Sexy Latin Nights Gwinnett
Latin Night Gwinnett
Latin dancing gwinnett
salsa night lawrenceville ga
dance bachata lilburn ga
latin dancing atlanta ga
dance bachata lilburn ga
Latin club gwinnett
Latin night atlanta ga
lawrenceville Ga latin dancing
salsa bachata dance duluth ga
Latin Dance Atlanta
dance Bachata Atlanta
Latin Night Norcross ga
dance latin suwanee ga
dance latin atlanta
dance latin gwinnett
bachata atlanta
atlanta bachata
Latin dancing snellville ga
latin dancing near buford ga
salsa dancing buford ga
Latin club atlanta
bachata club atlanta
latin dance duluth ga
salsa Atlanta
Latin Night in norcross ga
Salsa Gwinnett
Salsa Dancing Gwinnett
dancing near snellville ga
Norcross ga latin dancing
Latin dancing Contigo Peru
latin dancing norcross ga
salsa dancing Atlanta
https://www.facebook.com/events/436887019714586/ 
Feb 16th 2013 - valentines Latin night

Valentines Day party Atlanta Ga
Valentines Latin Dance party Gwinnett
Valentines Atlanta Ga
Valentines Day Dance party Suwanee Ga
latin dance Valentines Day party Gwinnett
Suwanee Dinner and Dance Valentines party
Romantic Valentines Day event atlanta Ga
Valentines Dinner and Dance party Athens Ga
Duluth Ga Valentines Day event
dance party Valentines party lawrenceville Ga
Dinner dancing Valentines Day event Atlanta ga
valentines day event lilburn ga
Valentines Dinner and dance near snellville ga
romantic Valentines Day gwinnett
dinner and latin dancing valentines day
latin dancing valentines day party atlanta Ga
latin dance valentines day party gwinnett
salsa and bachata valentines party
latin dance valentines day atlanta ga
valentines day suwanee ga
valentines party latin dancing and chocolate fountain Atlanta
chocolate fountain valentines party gwinnett
dancing and dessert valentines party near snellville ga
valentines day atlanta ga
dessert and dancing valentines party near suwanee ga
dancing and dessert valentines near lawrenceville ga
latin dancing valentines day duluth ga
dinner dance suwanee ga valentines day
dance party valentines day atlanta ga
valentines day party gwinnett
http://www.meetup.com/dancing4fun/#calendar



one day Salsa Boot camp Atlanta
Salsa Bootcamp Gwinnett
one Day Salsa boot camp Lawrenceville Ga
Salsa Boot camp Duluth Ga
one day salsa Bootcamp Suwanee Ga
learn salsa one day Atlanta Ga
Atlanta Salsa bootcamp
Salsa Boot camp Atlanta Ga
latin dance Salsa Boot camp norcross Ga
Salsa Boot camp Lilburn Ga
Salsa boot camp near Buford Ga
Salsa Dance lesson Lawrenceville Ga
Latin Dance Boot camp Gwinnett
Salsa dance lesson Atlanta
Salsa latin dance class Duluth ga
Salsa boot camp near Athens Ga
Salsa boot camp near Snellville Ga
Salsa Boot camp near Dacula Ga
salsa dance class gwinnett
salsa dance boot camp Gwinnett
salsa atlanta
atlanta Salsa
salsa dance class atlanta ga
latin dance lesson gwinnett
latin dance lesson atlanta ga
salsa dance lesson gwinnett
latin dancing class lilburn ga
http://www.meetup.com/dancing4fun/events/100030912/
valentines bootcamp Feb 9th



one day Salsa Boot camp Atlanta
Salsa Bootcamp Gwinnett
one Day Salsa boot camp Lawrenceville Ga
Salsa Boot camp Duluth Ga
one day salsa Bootcamp Suwanee Ga
learn salsa one day Atlanta Ga
Atlanta Salsa bootcamp
Salsa Boot camp Atlanta Ga
latin dance Salsa Boot camp norcross Ga
Salsa Boot camp Lilburn Ga
Salsa boot camp near Buford Ga
Salsa Dance lesson Lawrenceville Ga
Latin Dance Boot camp Gwinnett
Salsa dance lesson Atlanta
Salsa latin dance class Duluth ga
Salsa boot camp near Athens Ga
Salsa boot camp near Snellville Ga
Salsa Boot camp near Dacula Ga
salsa dance class gwinnett
salsa dance boot camp Gwinnett
salsa atlanta
atlanta Salsa
salsa dance class atlanta ga
latin dance lesson gwinnett
latin dance lesson atlanta ga
salsa dance lesson gwinnett
latin dancing class lilburn ga
http://www.meetup.com/dancing4fun/events/100030912/
Beginner Latin club dance Sampler Lawrenceville Ga
Latin dance lesson Lawrenceville Ga
latin dance class gwinnett
Salsa dancing near Lilburn Ga
Salsa dance class lawrenceville ga
Merengue Bachata and salsa dance class suwanee Ga
Beginner salsa dance lessons Duluth Ga
salsa Bachata and Merengue latin Dance class duluth Ga
latin dance class snellville Ga
salsa dancing snellville Ga
Merengue lessons near snellville ga
merengue near stone mountain ga
salsa dance lessons near snellville ga
lilburn ga bachata salsa and Merengue
Latin dance class  Atlanta ga
Lilburn Ga latin dance class
Salsa dance near Snellville Ga
Dance lessons Lawrenceville Ga
latin dance sampler lilburn ga
dance salsa near Norcross Ga
LA style salsa Gwinnett
Salsa classes Gwinnett
Latin dance class Dacula ga
Salsa lessons Atlanta Ga
Salsa Dance lessons Atlanta
Salsa Dance Classes Atlanta
merengue classes Lilburn ga
Salsa dance class Gwinnett
Salsa Atlanta
Atlanta Salsa
bachata atlanta
bachata class gwinnett
http://www.meetup.com/dancing4fun/#calendar
salsa, bachata & merengue with Maria Voisin  -- jan Feb 2013
latin dance class gwinnett
bachata dance class atlanta ga
bachata dance class lilburn ga
latin dance lesson lilburn ga
salsa atlanta
atlanta salsa
bachata atlanta
atlanta bachata
salsa & bachata lessons liburn ga
salsa & bachata lesson duluth ga
duluth ga salsa & bachata lesson
latin dance class suwanee ga
salsa & bachata lesson suwanee ga
latin dance class norcross ga
salsa latin dance norcross ga
salsa bachata classes snellville ga
lilburn ga latin dance lessons
salsa and bachata class lawrenceville ga
gwinnett salsa classes
gwinnett salsa lessons
dance lesson gwinnett
dance lesson lilburn ga
gwinnett bachata classes
http://www.meetup.com/dancing4fun/
beginner salsa Bachata class w/ Miguel Balderas Jan Feb 2013

 
Sexy Latin Nights Gwinnett
Latin Night Gwinnett
Latin dancing gwinnett
salsa night lawrenceville ga
dance bachata lilburn ga
latin dancing atlanta ga
dance bachata lilburn ga
Latin club gwinnett
Latin night atlanta ga
lawrenceville Ga latin dancing
salsa bachata dance duluth ga
Latin Dance Atlanta
dance Bachata Atlanta
Latin Night Norcross ga
dance latin suwanee ga
dance latin atlanta
dance latin gwinnett
bachata atlanta
atlanta bachata
Latin dancing snellville ga
latin dancing near buford ga
salsa dancing buford ga
Latin club atlanta
bachata club atlanta
latin dance duluth ga
salsa Atlanta
Latin Night in norcross ga
Salsa Gwinnett
Salsa Dancing Gwinnett
dancing near snellville ga
Norcross ga latin dancing
Latin dancing Contigo Peru
latin dancing norcross ga
salsa dancing Atlanta
http://www.meetup.com/dancing4fun/events/calendar/
Latin dancing Parties

Sexy Latin Nights Gwinnett
Latin Night Gwinnett
Latin dancing gwinnett
salsa night lawrenceville ga
dance bachata lilburn ga
latin dancing atlanta ga
dance bachata lilburn ga
Latin club gwinnett
Latin night atlanta ga
lawrenceville Ga latin dancing
salsa bachata dance duluth ga
Latin Dance Atlanta
dance Bachata Atlanta
Latin Night Norcross ga
dance latin suwanee ga
dance latin atlanta
dance latin gwinnett
bachata atlanta
atlanta bachata
Latin dancing snellville ga
latin dancing near buford ga
salsa dancing buford ga
Latin club atlanta
bachata club atlanta
latin dance duluth ga
salsa Atlanta
Latin Night in norcross ga
Salsa Gwinnett
Salsa Dancing Gwinnett
dancing near snellville ga
Norcross ga latin dancing
Latin dancing Contigo Peru
latin dancing norcross ga
salsa dancing Atlanta
http://www.LatinDancing4fun.com
latin dancing Gwinnett
Salsa lesson Atlanta
salsa lessons Gwinnett
Latin dancing lawrenceville ga
latin dancing near suwanee ga
suwanee Ga dinner and dance
latin dance classes Atlanta
bachata lesson gwinnett
latin dance bachata duluth ga
atlanta Bachata
salsa lessons lilburn ga
salsa class near snellville ga
Salsa Gwinnett
latin dance atlanta
atlanta Salsa
salsa lesson lilburn ga
lawrenceville ga salsa lesson
latin dance class norcross ga
salsa Atlanta
dinner and dance suwanee ga
https://www.facebook.com/Latindancinggwinnett
Latin dancing Gwinnett Facebook Fan page
Wedding First Dance Choreography
Atlanta Wedding DJ
Corporate Wedding party DJ
Memorable Weddings First Dance Atlanta
Salsa dance lessons Atlanta Ga
Bachata classes Atlanta
Dance classes Lawrenceville Ga
Latin Dance Instructor lawrenceville Ga
Dance lesson lilburn
dance lessons Buford Ga
dance lessons Norcross Ga
Salsa dance instructor Atlanta Ga
Salsa Dance class Atlanta Ga
atlanta Salsa lessons
dance classes lawrenceville ga
Latin dance parties
salsa lesson duluth ga
latin dance lesson suwanee ga
salsa latin dance class duluth ga
latin dance class norcross ga
Salsa Atlanta
Latin dancing Atlanta Ga
Salsa Dancing atlanta ga
dance Salsa atlanta ga
Latin dancing Atlanta Ga
Latin Night Atlanta Ga
Salsa Dancing atlanta ga
dance Salsa atlanta ga
salsa Dance class Alpharetta ga
latin dance alpharetta Ga
Atlanta Salsa
salsa lessons gwinnett
Salsa gwinnett
latin dance gwinnett
salsa lessons gwinnett
Salsa gwinnett
latin dance gwinnett
Latin club Gwinnett
Latin club in gwinnett
latin dancing gwinnett
https://www.facebook.com/groups/Dancing4funDinnerDancing/
http://bachatafusionatlanta.eventbrite.com/
http://salsabootcampatlanta.eventbrite.com/
http://www.atlantasalsabootcamp.com/
http://www.atlantabachatabootcamp.com/
http://www.latindancebootcamp.com/
Atlanta Bachata Fest
Bachata
Bachata
When & Where

Elite Signature Enterprise
850 Indian Trail-Lilburn Rd
Lilburn, Georgia 30047
Ga


Saturday, February 9, 2013 from 11:30 AM to 4:30 PM (EST)
Add to my calendar
Organizer
Salsa ATL & Dancing4fun - Dinner Dancing Atlanta Ga