PPIR/PPO NETWORKING EVENT
Gainesville, FL
Bummer! Sales have ended.
Unfortunately, tickets for this event are no longer on sale.
Event Details
October "Classic" PPIR/PPO B2B professional networking mixer for fall:
Tuesday Oct 8, 2013
5:30pm – 7:30pm
Splitz – in the Thirsty Gator Lounge
1301 NW 76TH Blvd, Gainesville
just past the K-Mart & TJ Max shopping centers
You may receive notices from evite, facebook, email, and from our new website. Please excuse the cross posting, but with different levels of filtering, we want to make sure you receive the notices
PLEASE RSVP!  To anyone of the above notification methods [ the advanced RSVP count determines how many servers are needed to take care of our group]
*No admission fee
*Bring your business cards
*Work the crowd! And get new leads
*Door Prizes (donors needed)
*Happy Hour Specials
*very spacious bright location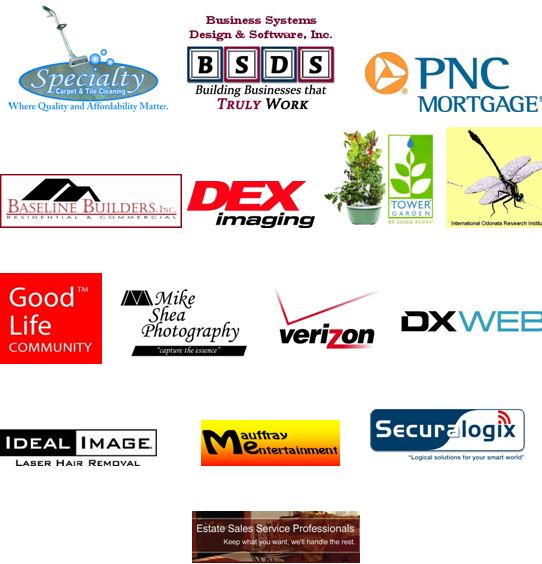 SPONSORS and CAUSES: Speciality Cleaning, Business Systems Design and Software, PNC Mortgage, Baseline Builders, Tower Garden, Dex Imaging, Estate Sales Service Professionals, Verizon Wireless, Ideal Image, Securalogix, DX Web, Good Life Community Magazine, Mike Shea Photography, Mauffray Entertainment, and International Odonata Research Inst.
There are openings for new sponsors and door prize donors – please contact ppir.ppo@gmail.com
If you do not want to receive notices about PPIR/PPO events, please send request to email below with the words "please remove"
Bill Mauffray
PPIR=Professional People in Real Estate
PPO=Professional People's Organizations
352-219-3141
ppir.ppo@gmail.com
ppir@bellsouth.net
http://www.ppir.org