PoliTALK Student Dinner with Prof. Robin West

Monday, February 17, 2014 from 6:00 PM to 7:15 PM (EST)
Event Details
Student dinner with
Prof. Robin West
Frederick J. Haas Professor of Law and Philosophy, Georgetown University Law Center
Faculty Director, Georgetown Center for the Study of Law and Humanities
 Monday, February 17, 2014
6:00-7:15 PM
Morrison Commons, Rockefeller Center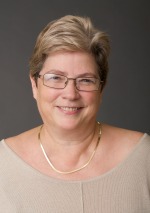 The PoliTALK student discussion group is hosting this dinner with Prof. West. Seating is limited, so do not hesitate if you want to take advantage of this opportunity.
Prof. Robin West will be giving a public lecture, "Toward a Jurisprudence of the Civil Rights Act," at 4:30 pm in Rockefeller Room 003. The student dinner will follow the public talk.

Speaker Bio:
Robin West is the Frederick J. Haas Professor of Law and Philosophy and Faculty Director of the Georgetown Center for the Study of Law and Philosophy at Georgetown University Law Center. Professor West has written extensively on gender issues and feminist legal theory, constitutional law and theory, jurisprudence, legal philosophy, and law and literature. She is the author of, most recently, Teaching Law: Justice, Politics and the Demands of Professionalism, and Normative Jurisprudence: An Introduction, both from Cambridge University Press. West earned her B.A. and J.D. from the University of Maryland and her J.S.M. from Stanford.
When & Where

Morrison Commons, Rockefeller Center
2 Webster Ave
Hanover, NH 03755


Monday, February 17, 2014 from 6:00 PM to 7:15 PM (EST)
Add to my calendar
Organizer
Nelson A. Rockefeller Center for Public Policy and the Social Sciences at Dartmouth College
The Rockefeller Center for Public Policy at Dartmouth College is a catalyst for teaching, research, and deliberation about public policy. Dedicated to providing an interdisciplinary perspective on policy-related topics, the center fosters a commitment to the ideals of public service and informed public debate exemplified by the man for which the Center is named, Nelson A. Rockefeller.
The Center inspires and energizes students to become effective leaders in their communities & to cherish and participate in democracy.
Connect with Rocky online!
PoliTALK Student Dinner with Prof. Robin West