| | |
| --- | --- |
| | |
Event Details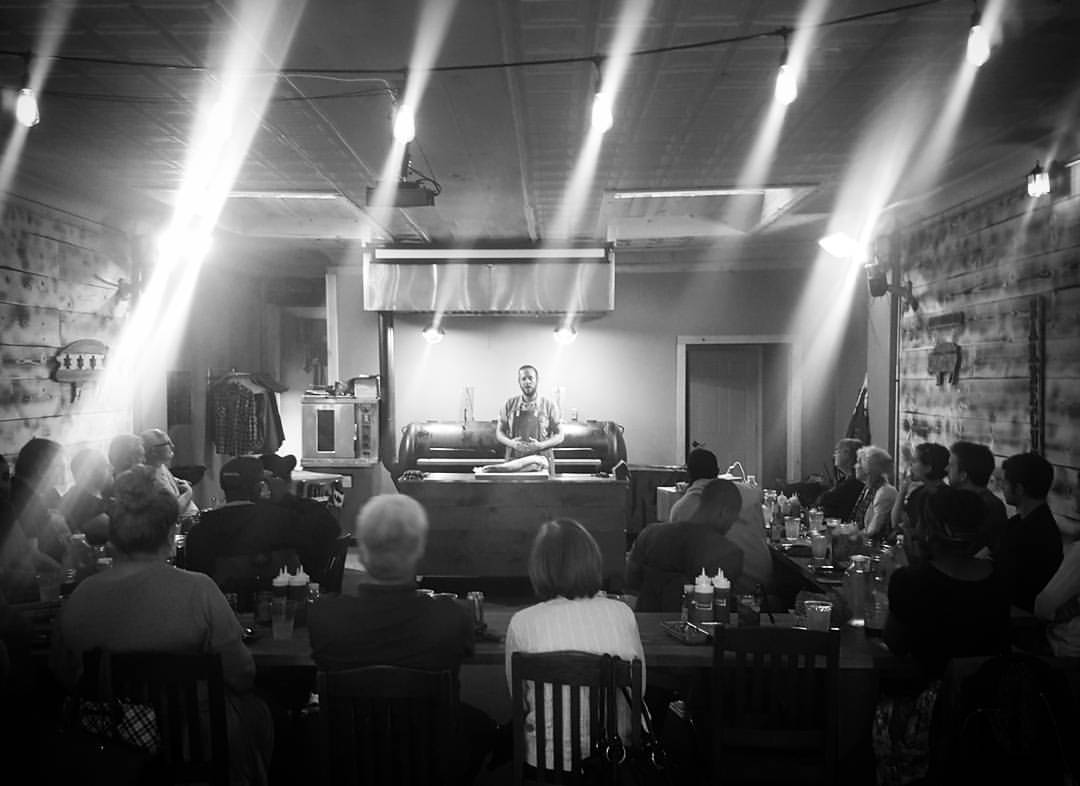 Pit-to-Plate Dinners
When is the best time to eat the BBQ?  Right when it comes out of the smoker!!  We host weekly Pit Room Dinners - every Friday - in our BBQ Supply Shop.  These dinners are Pit to Plate - brisket sliced in front of you, pork pulled right outta the smoker.  Ribs - Fresh, delicious, the best!  This is a great way to interact with the pitmaster, see our smoker, talk shop, and enjoy the best BBQ we have to offer.  These 4 course meals includes an appetizer & 1st course, 3-4 smoked meats, & dessert. 
UPDATE:  We've built a Brick Oven in the space - which means increased menu offerings including wood-fired pizzas, live-fire roasted vegetables, and housemade breads.  Menus will be monthly, and will be posted on our facebook page.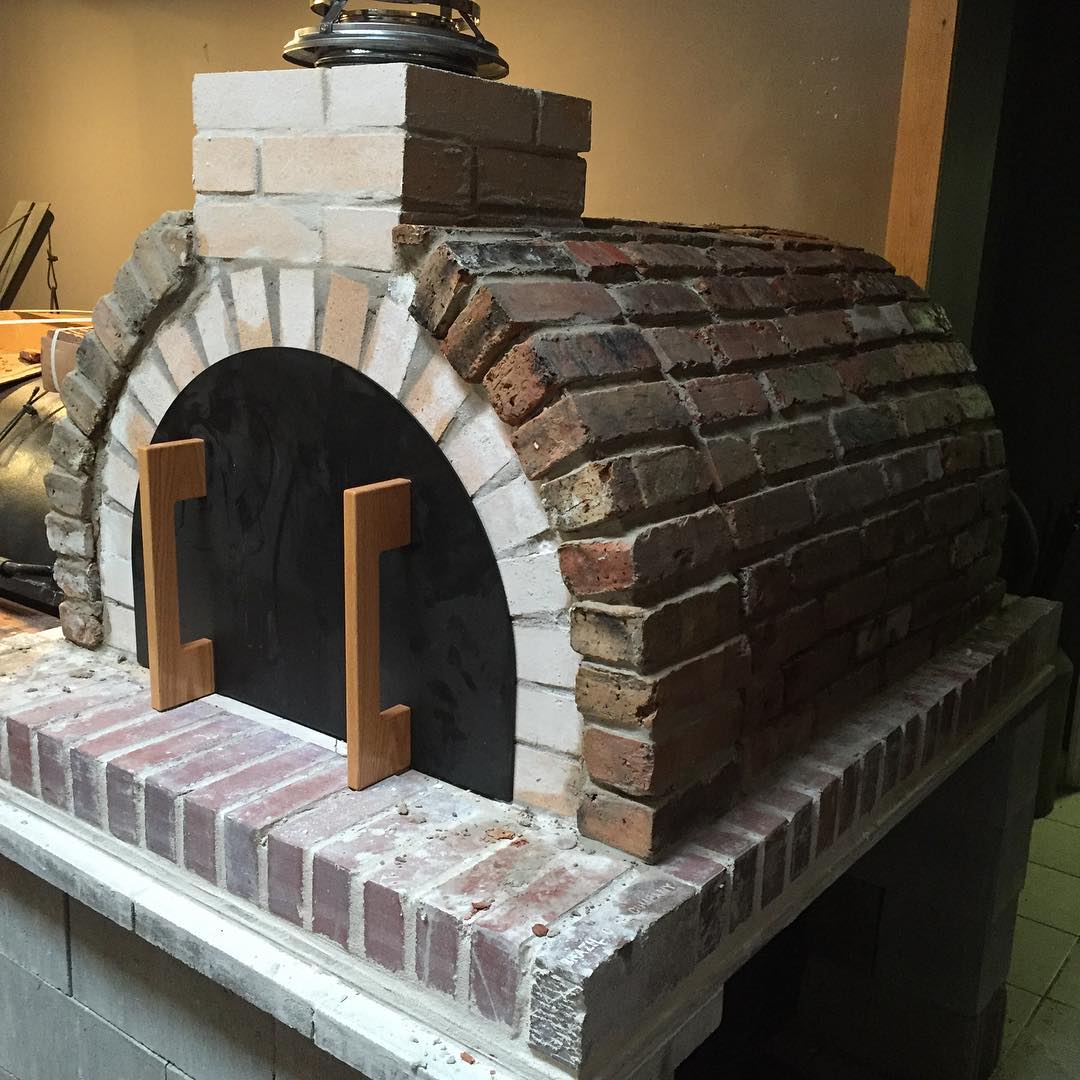 Price is $39/person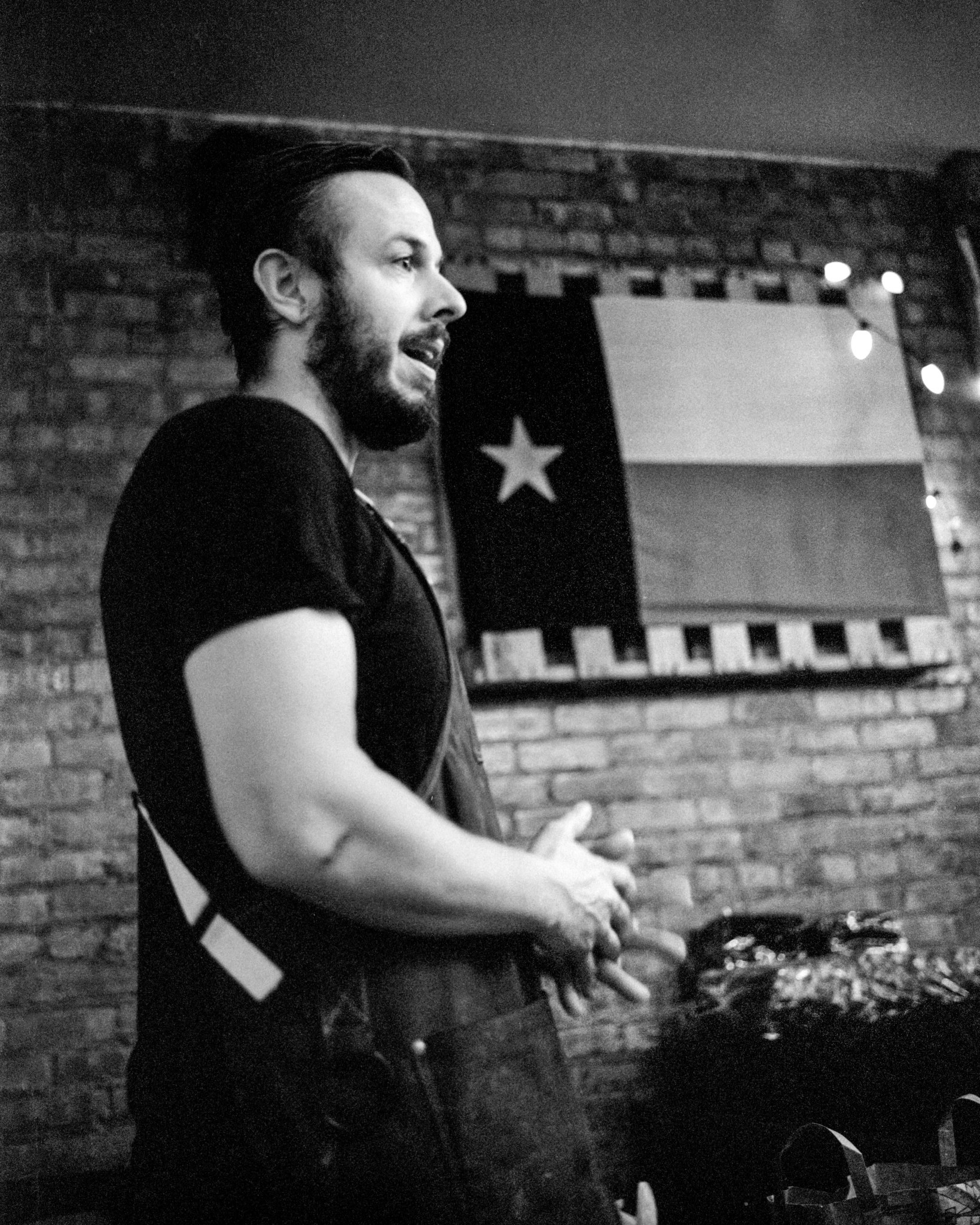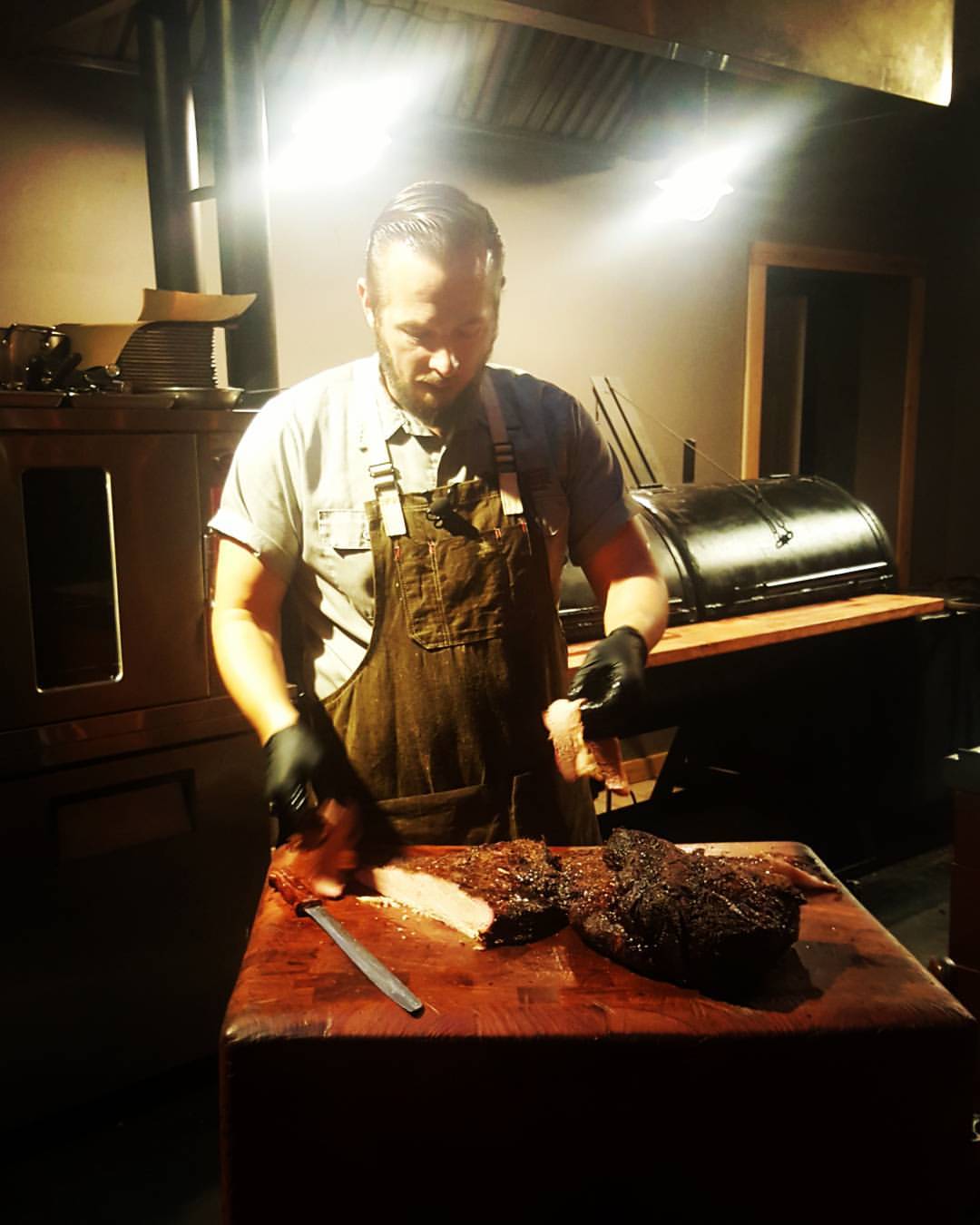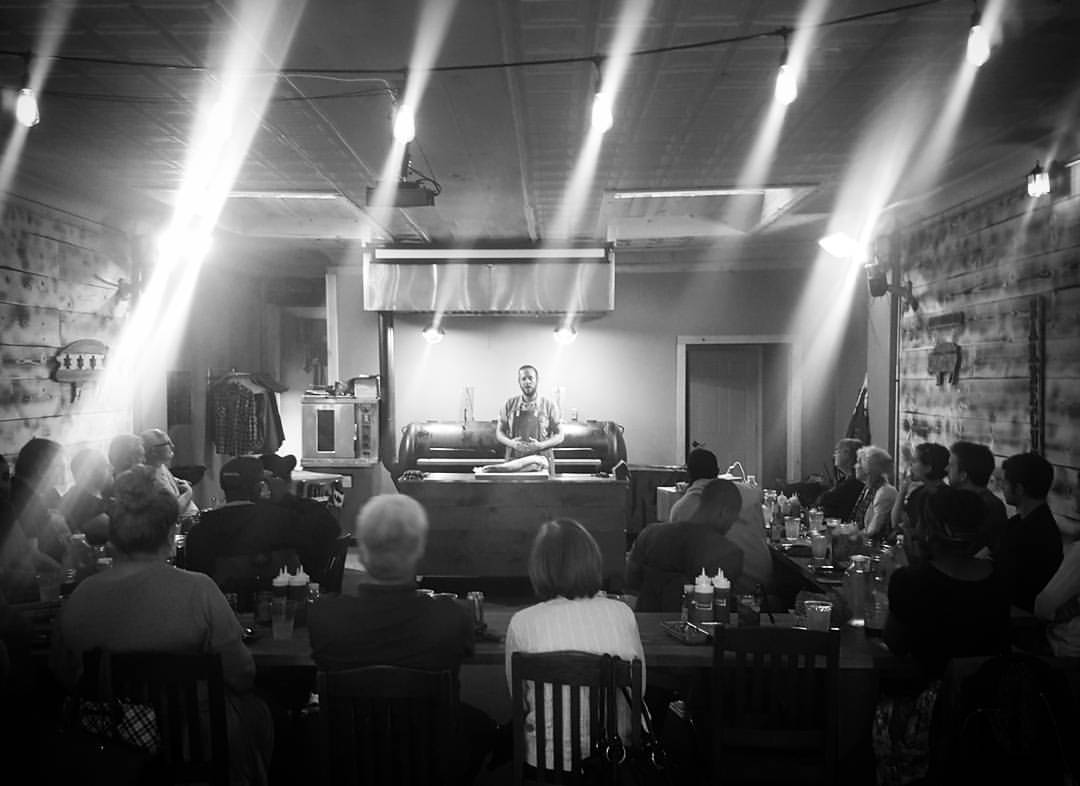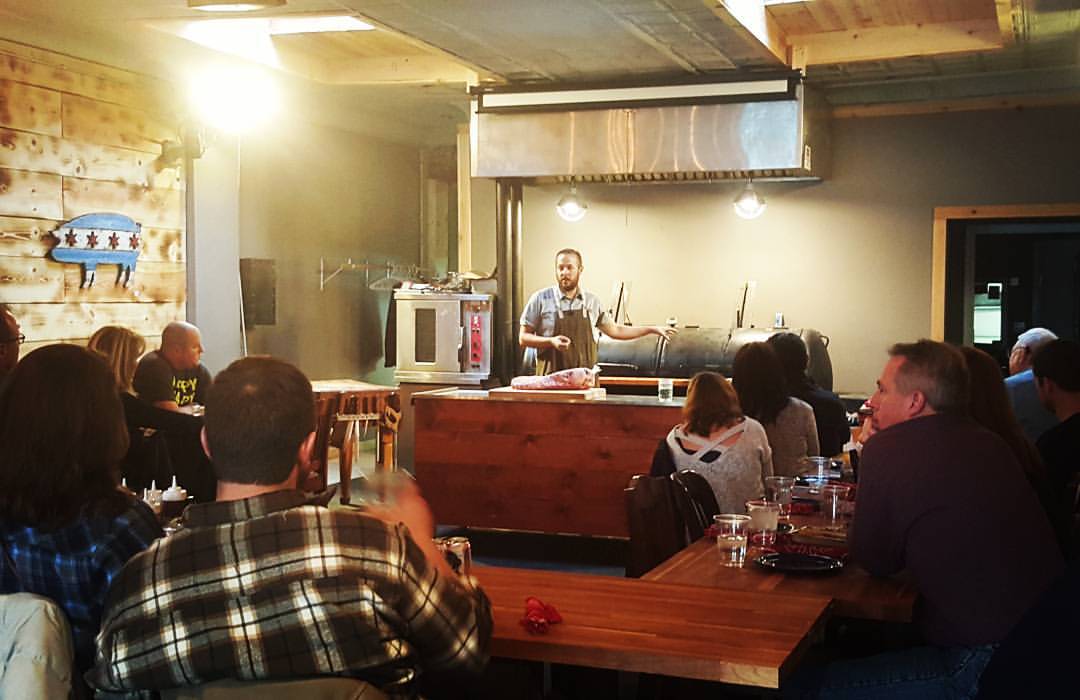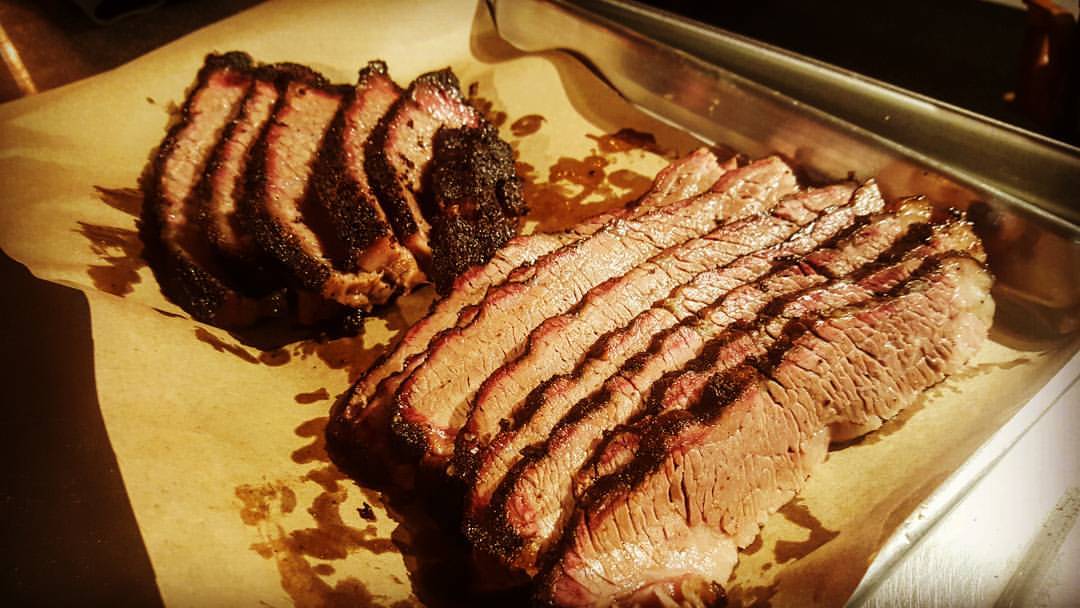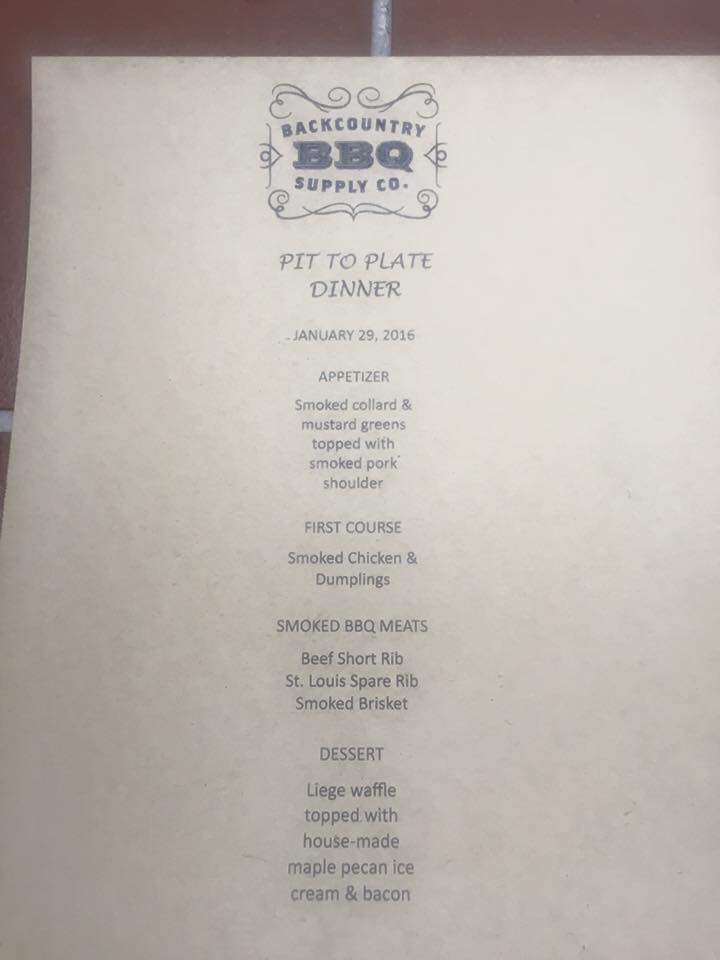 KITCHEN RULES
1. Authenticity:  No Gas, No Electricity, REAL BBQ!
2. Dress Appropriately - the pit room smells of delicious Post Oak smoke, and so will you after class!  Avoid wearing anything you don't want smelling like a campfire for days...
3. BYOB: Feel free to bring your own beverages - no corkage fees
4. Get Into It: It's BBQ - have fun - volunteer when asked and take in the experience..

5. Expertise:  We've had over 10,000 attendees in Pitmaster Jared's BBQ Classes!
Return/Cancellation Policy:  These tickets sell out weeks in advance - if you can't come to the dinner, please find a friend to transfer the tickets to (facebook is a great avenue for this).  We cannot re-sell these tickets day-of the event, and we prepare these meals to accomodate the exact number of guests who have registered.  Thank you for understanding this policy makes the experience better for all.  You can cancel/change your reservation if you give us at least 7 days notice from date of dinner.  
When & Where

Backcountry BBQ Supply
6948 N Western Ave.
Chicago, IL 60645


Organizer
Backcountry BBQ & Supply
Just like in the Backcountry hills
of Texas, Memphis, & the Carolinas - 
our kitchen fires up fresh BBQ -using 
100% Hardwood burning smokers.  
We use quarter-split 
Post Oak logs to keep our pits 
smokin' along.  
There is a unique taste that cooking with a real hard-wood fire brings to BBQ.  Cooking with wood imparts a natural flavor into the food that you just don't get when cooking with gas or
electricity - Authentic BBQ:  you can taste it, you can smell it, and we know you'll love it!
No Gas, No Electricity... 
This is REAL BBQ!
Side dishes & Desserts are made the 
old-fashioned way 
- from scratch, fresh every day-